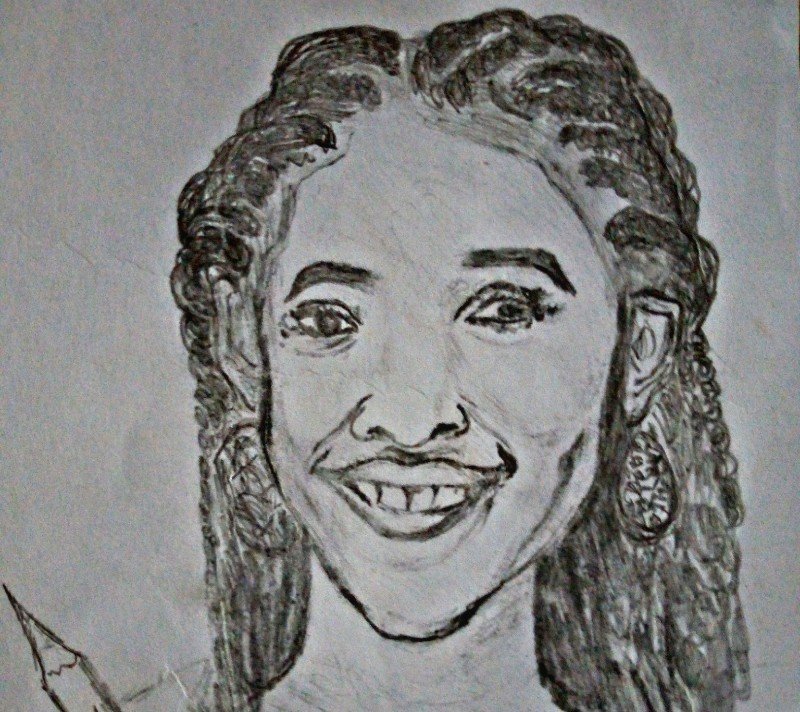 Original drawing done by me

---
---
An expressions,
Of the mental healthiness
similar to a sensual competence
that sends a skilful warrior,
to dance on plain paper,
murdering crayola on mundane surfaces
an apocalypse of colours
rapturous cacophony of flair
the fingers carving reality
on dead spaces out of the bull's eye
like a rabbit from a hat.
---

---
The art of a woman,
pencils and dexterity
birthing beauty from tactical dexterity
from dust ashes and clay,
comes curvaceous and Junoesque figures
laying stagnant poised to slay the heart
and rupture the imaginations
a line become a story,
adding dots and brushes
to tell tales with the hand's senses.
---

---
The art of a woman,
passionately revealing
the soul's yearning
a cantankerous desires
to send the artistry an errand
to etch onto a canvas a beautiful budding
a tasteful desire, a lustrous fragility
that appeals to the aesthetics
---

---
The art of a woman
like papaya smearing on a tender skin
picturesque exfoliating of beauty
from nothing to a surprise
a creation of divinity
carved by the very own essence
contours and outlines
defining the eyebrows and still life smiles
the woman within the art



---
---
---
---
---
---
---
---
---
---
---
---
---
Written, Drawn & Edited
3/9/2018
---
"Steemian Mantra"
---
Visit my blog for more amazing poems
---
JOSEPH C.IKECHUKWU
---
---
---
---