Another old poem from my lyrics books.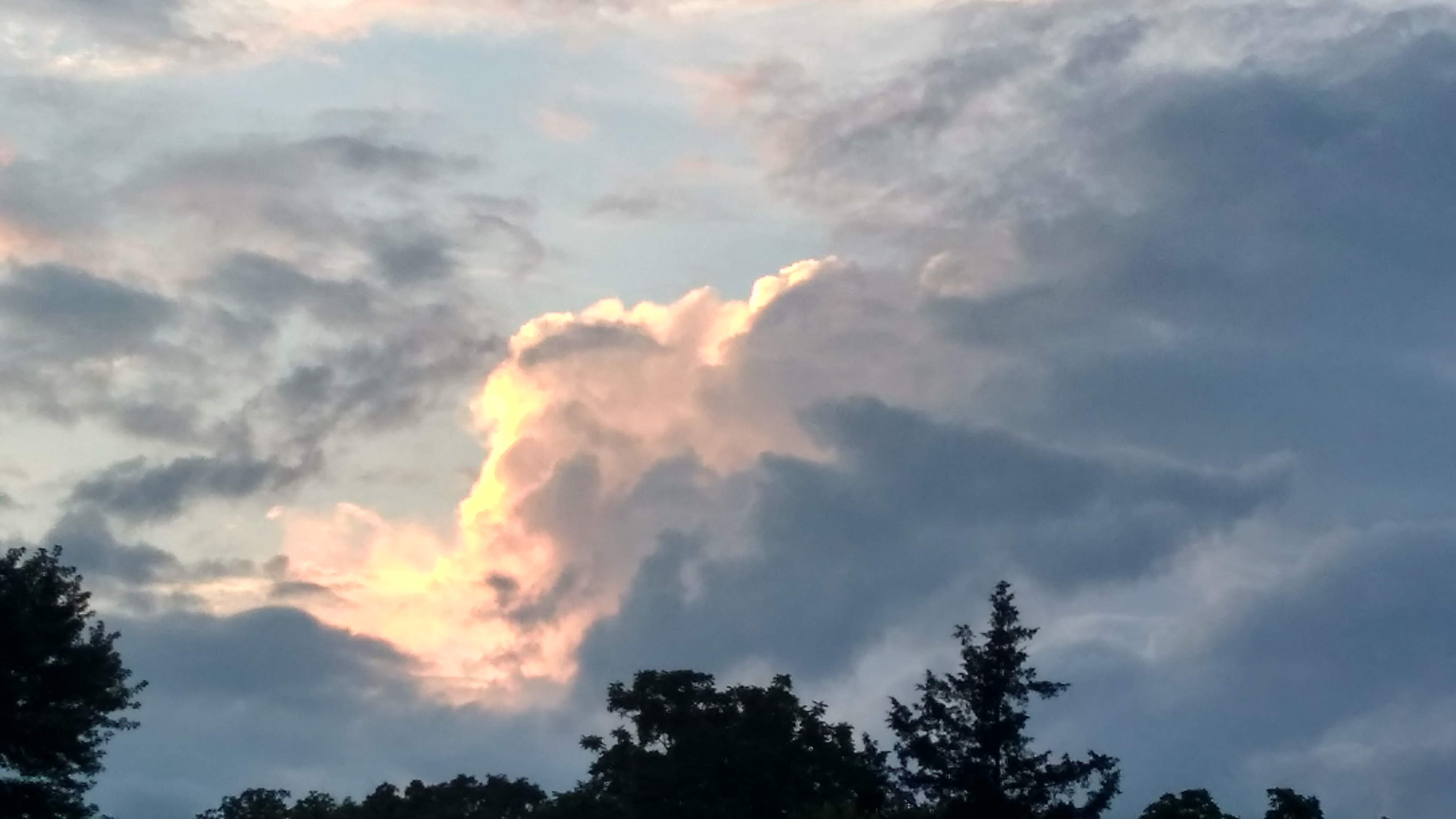 Wakening within a dream,
A lucid rhythmic beat,
Or could it be reality?
The differences discreet.
Old patterns tread inside my head,
And likewise everytime,
Lace like needle bound to thread,
Throughout a hardened mind.
Like letters etched into the flesh,
Of weathered willow tree's.
A message bred inside my head,
A symphony so sweet.
The perfect world,
That knows no bounds,
Impervious to time.
The perfect love,
So soft and sound,
The rhythm to a rhyme.
I like to show a photo of my original pages for reference, I always write my ideas out on paper before doing anything with them. Something about a handwritten version helps the creative process.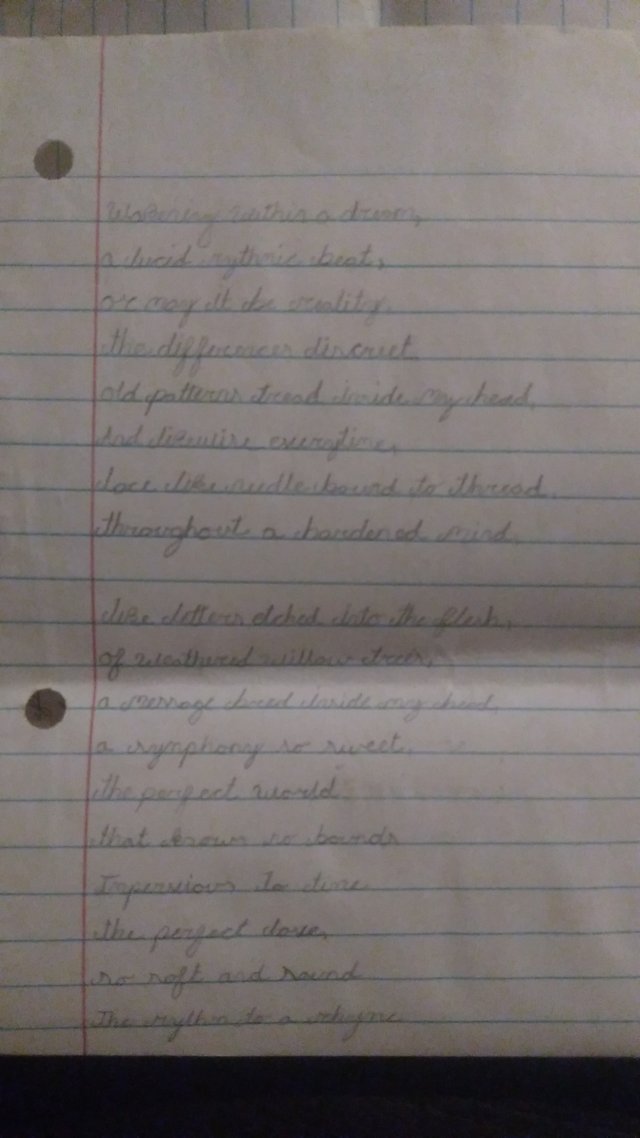 Hope you all enjoyed it! And if so please follow me for more original content, music, and random whatnots. Cheers!