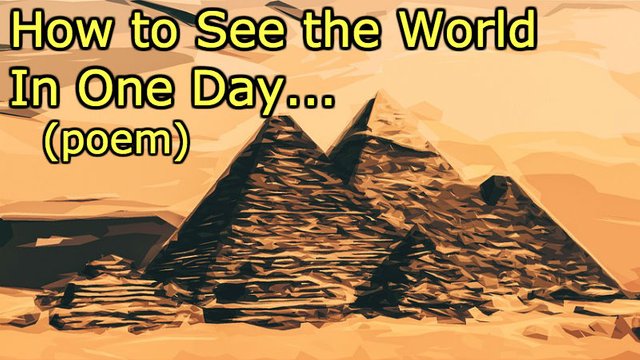 How to see The World in One Day
Today we have seen the pyramids of Giza
Turned a corner, there's the leaning tower of Pisa
Then we saw the spectacular Sydney Opera House
From our vantage point it was the size of a mouse.
How can we see that all in one day?
No brochures, internet or foreign stay.
But we really did see these things
With absolutely no magic wings!
We saw a platypus swimming through a hole
A giraffe doing a head over heels roll
An elephant standing on tip toe
Nope, not an animal circus show!
The wispy trails of a willow tree
Dragons flying in full 3D
The Sphinx goes floating past
Where could we be having this blast?
A gorilla with a little baby one
A koala standing on its head for fun
A crazy crocodile doing kung fu
Nope, not some kind of weird zoo!
Now a seahorse comes bobbing along
And an angel fish swimming strong
A shark fin going way too fast
Could it be the sea we just passed?
Sandcastles with endless sand
Bears and horses all over the land
Bats, penguins and hamburgers ahoy
Where can we experience all this joy?
I'm wondering have you guessed
What is our rather glorious quest?
We just look up and peer into the sky
And see shapes in the clouds so high.
Your turn: What can you see in these clouds?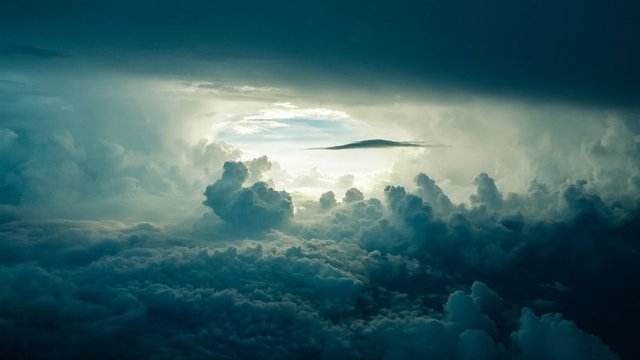 (Images from Pixabay, unless stated otherwise)
With <3 @hopehuggs