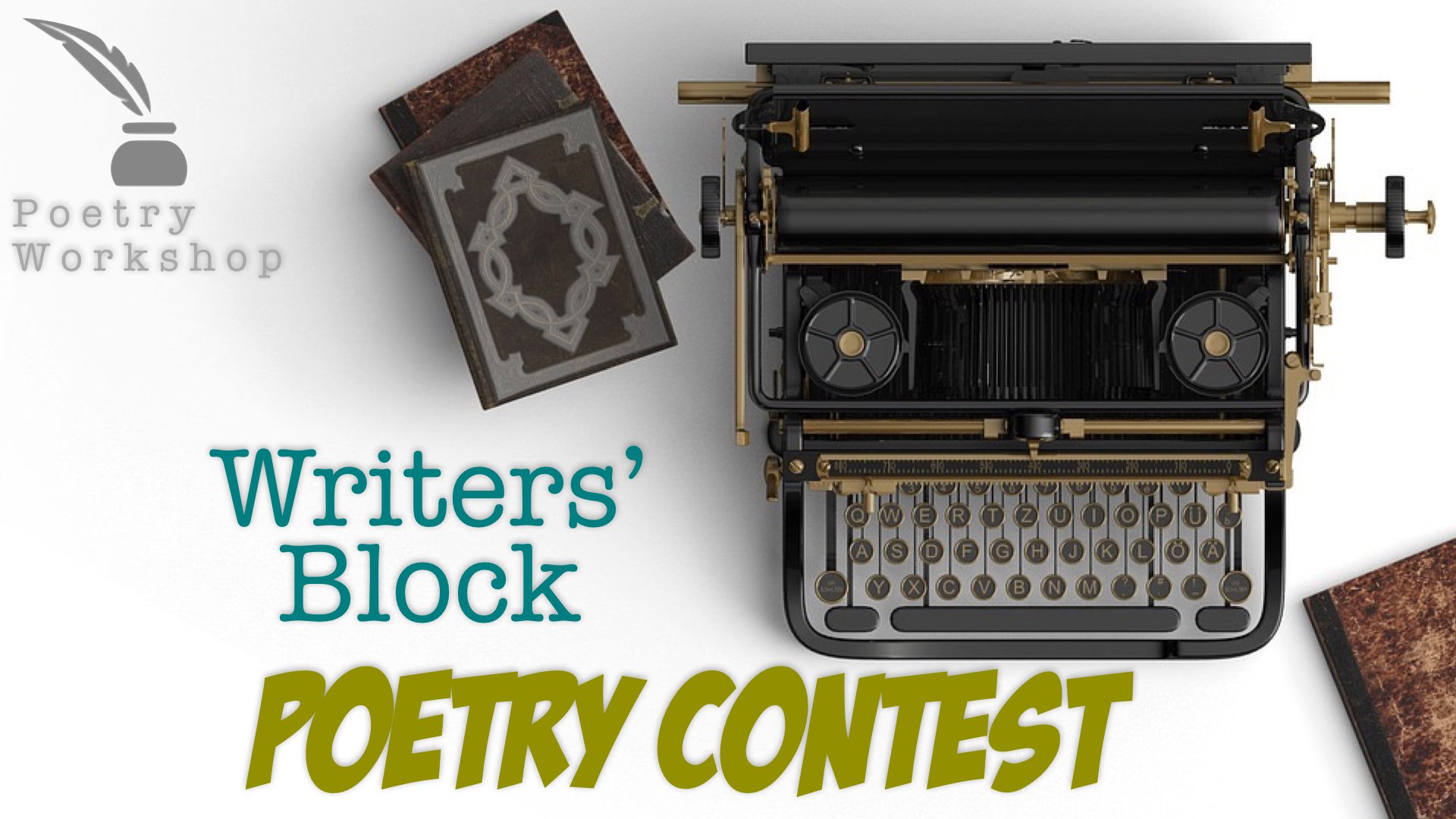 The Writers' Block is growing and we've seen a lot of activity in the Poetry Workshop! Every day poets submit work in the chat for feedback and critique, and we've been privileged to read some wonderful writing.
Probably the best part of the workshop experience is that we can witness the editing process first-hand. How do you make poetry better? It's not always obvious. Sometimes a poem needs help with its rhythm, or there's too much cliche, or the point just doesn't come through. That's where another set of eyes can help!
Some of my recent favorites include work by @japhofin8or, @jonknight, @csbegu, @twotripleow, @uniwhisp, @thinknzombie, even fiction goddess @rhondak! And yes, even the mods (@geke and @sunravelme) have been known to drop some poetry in the workshop. We've got a great team of people providing feedback including myself, @sunravelme, @authorofthings, and @uniwhisp. And you never know who will drop by just to give some love (this can mean anything from simple praise to tangible upvotes) to poetry posted there. ♥ ❤ ❥ ❣ ❦ ❧
Maybe the best reason to submit your own work to Poetry Workshop is that curators are always present who are actively seeking out minnow poetry to highlight in their various Steemit curation trails. These include @curie and @muxxybot, and we recently had a poem curated by @sft right there in the workshop! That event marks the first time poetry has ever been curated by @sft (Steemhouse Fiction Trail). We hope to attract more curation trails as we grow.
In light of all the exciting things going on at The Writers' Block, I thought it might be fun to host a poetry contest. Yesterday, I was honored to have been chosen one of the second-place winners in The Writers' Block Writing Contest hosted by @rhondak (I tied for second place with the lovely and talented @authorofthings) and I received 10 SBD in prize money. I'd like to pay that forward as prize money in a contest focusing on poetry.
Contest Rules
Topic: write a poem in any form (free verse, metered, rhymed, unrhymed, it matters not) that celebrates @sircork's new initiative @youarehope. Don't know what that is? Go check it out and see! Then write me a poem of any kind celebrating YouAreHope.

Deadline: poetry must be submitted by midnight UTC on Tuesday, October 24.
How to Enter: poetry must be submitted with a LINK to your post in a comment here, and should include the tag #youarehope
Prize: 30 SBD – @sircork has added another 10 in prize money, and @authorofthings has also donated her 10 in prize money from her Writers' Block win!
Primary Rule: No cliché, please. I hate cliché, and since I'm judging this contest, I advise you to avoid using it, if possible. As Art Durkee says, clichés are "stereotypes... they stand in for feeling and sense, rather than evoking it." He's written some very useful advice on how to edit out that weed-like cliché you find sprouting up in your poetry.
Advice: submit your poem first to Poetry Workshop to get fresh eyes on it. Then, use the resultant feedback as a tool to re-shape, pare down, and edit the heck out of it! You've got plenty of time to do this; the deadline isn't for a week. One thing we're noticing at The Writers' Block is that our contest winners are pieces that have been thoroughly workshopped and voraciously edited. So take full advantage of the help you can receive there!