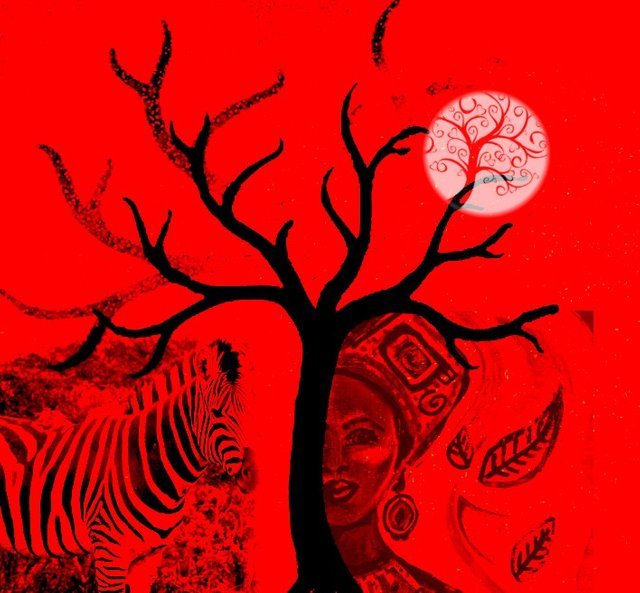 The sun is sinking on the horizon
Like a ball of orange, disappearing, just amazing!
Like molten gold blending together, blazing
Till darkness meets the eye.
The sea is silver
The moonlight takes over
Earth submits to our creator
Jehovah Jireh.
Over the sea a glimpse of red
The sun is coming up to meet us
Glowing and beaming overhead
What a delight, another day ...we jump out of bed!
---
Enjoy your day in the sun and appreciate what lies before you, as one never knows how long we have been given on this earth ..long or short!
image credit - my own poetry and art