Inner Static
.
Infernal Interstate Part I
original poetry
by @d-pend
.
featuring
photography
    by sullivan1985
---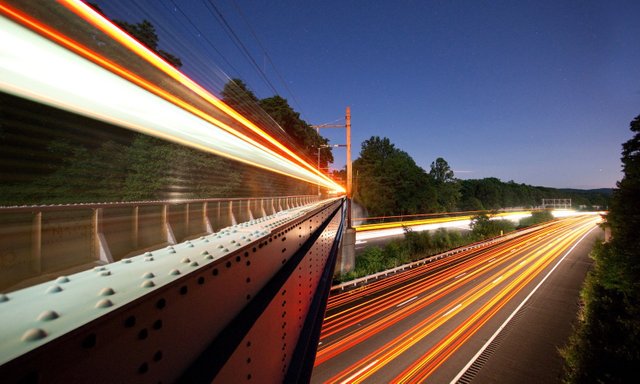 ---

---
Inner Static
Fluorescent delimiters,
Primed by the sea of asphalt.
Tarry not,
accentuator of dying mores.
On a table of gravel
we repasted.
The nerve falcon surged
through our utensils,
used us for its rapacious enactment
of the beginning.
At the start
with no dit-dahs pearl-painted,
no lanes of gridlocked dendrites,
no fallacies of concrete
and fossilized grins.
The highway telescopes me out
into a wormhole of bone;
a stone giant gazes patiently
through the lens of my body
and increases the magnification
by tinkering with my pineal.
Velocity stretches credulity
while change holds me still.
Words born on the dunes of my lips,
swaddled in desert robes,
contemplate for miniature lifetimes,
trudge up the slopes
to the summit of my nose,
receive the transmission
of the meaning of everything,
sublimate into a chill fog
that forms linguistic galaxies around me,
wrap me in overwhelming love
until I'm forced to shake them off.
They depose back into asteroids
glinting with rare isotopes
that the petrified giant gazes at
with fascination
through the observatory of my spleen.
In the beginning,
there were no rugged orbs of fire
jettisoned by dim dit-dahs
guiding sapiency
down the ecstatic interstate.
---

---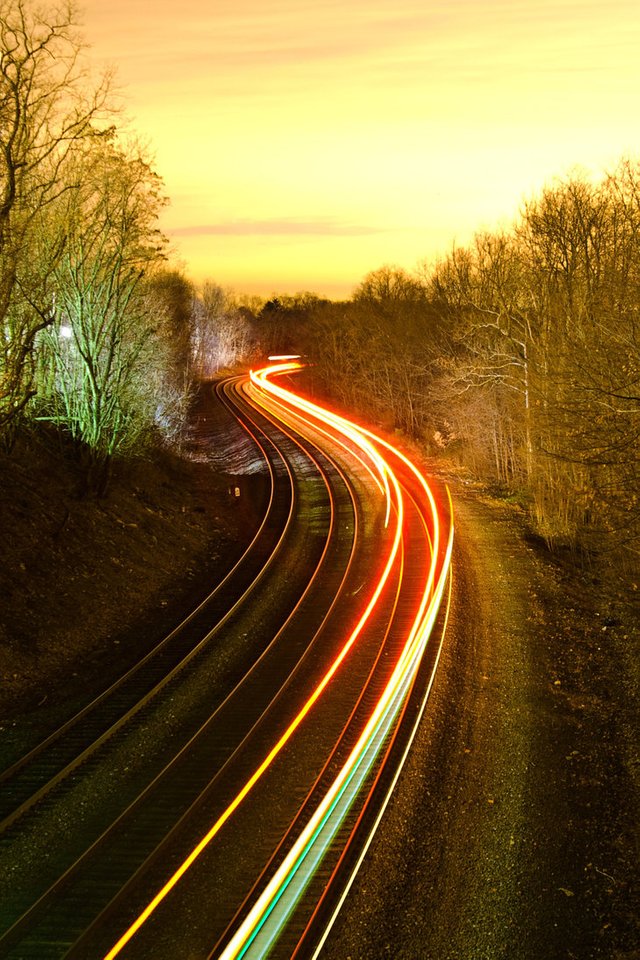 ---

---
Original Poetry
by @d-pend
.
Oct. 11, 2018
.
Photography
   by sullivan1985
.
I. — "Last Train West"
II. — "Collins Curves"
III. — "In A Flash"
---

---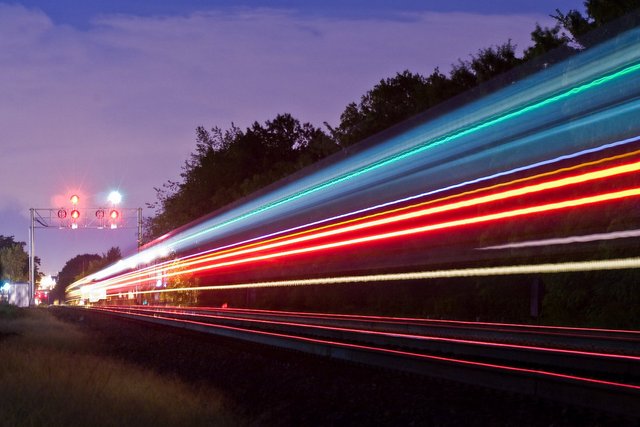 ---

---