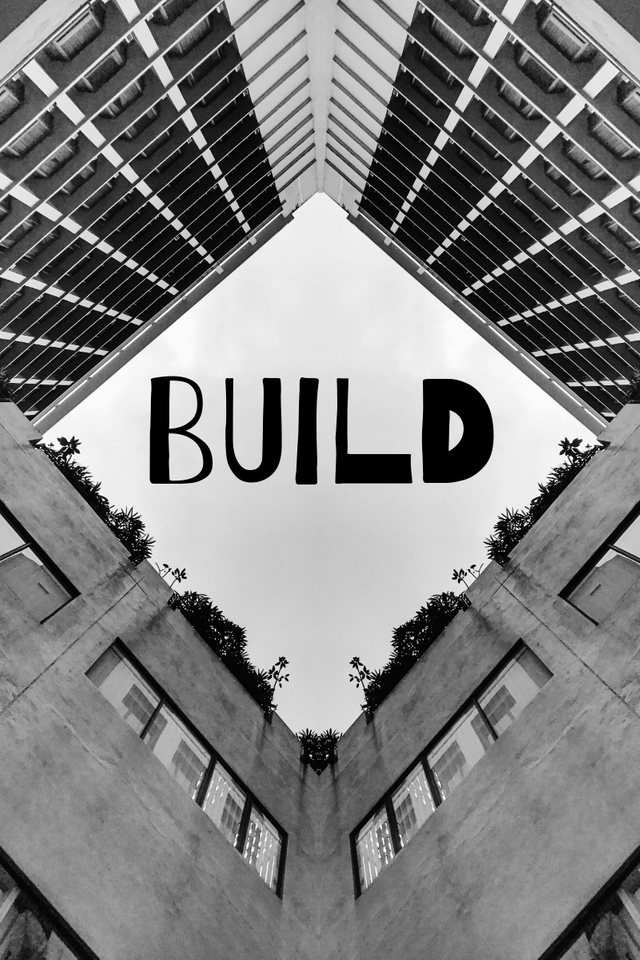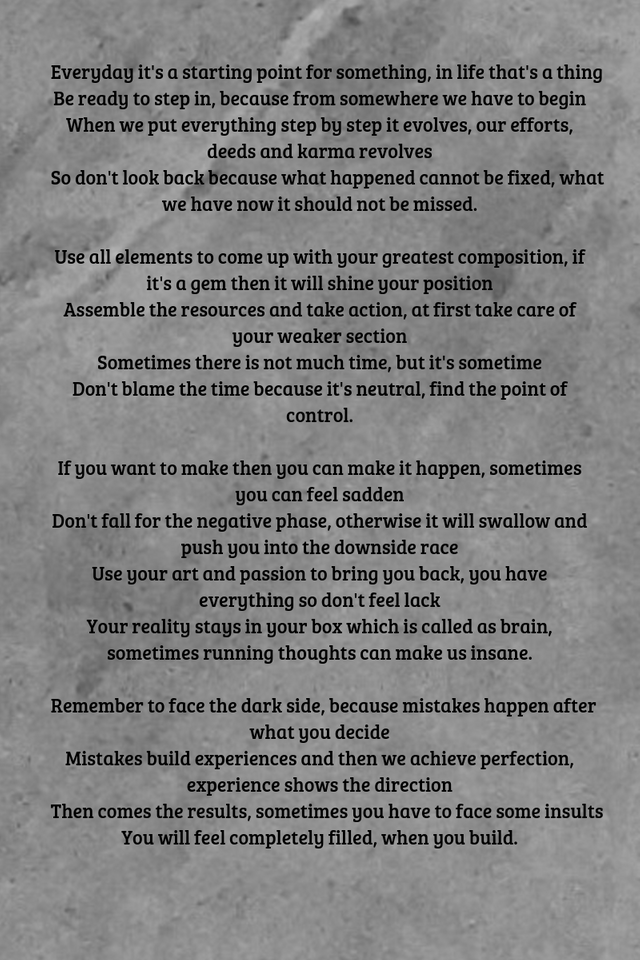 Everyday it's a starting point for something, in life that's a thing
Be ready to step in, because from somewhere we have to begin
When we put everything step by step it evolves, our efforts, deeds and karma revolves
So don't look back because what happened cannot be fixed, what we have now it should not be missed.
Use all elements to come up with your greatest composition, if it's a gem then it will shine your position
Assemble the resources and take action, at first take care of your weaker section
Sometimes there is not much time, but it's sometime
Don't blame the time because it's neutral, find the point of control.
If you want to make then you can make it happen, sometimes you can feel sadden
Don't fall for the negative phase, otherwise it will swallow and push you into the downside race
Use your art and passion to bring you back, you have everything so don't feel lack
Your reality stays in your box which is called as brain, sometimes running thoughts can make us insane.
Remember to face the dark side, because mistakes happen after what you decide
Mistakes build experiences and then we achieve perfection, experience shows the direction
Then comes the results, sometimes you have to face some insults
You will feel completely filled, when you build.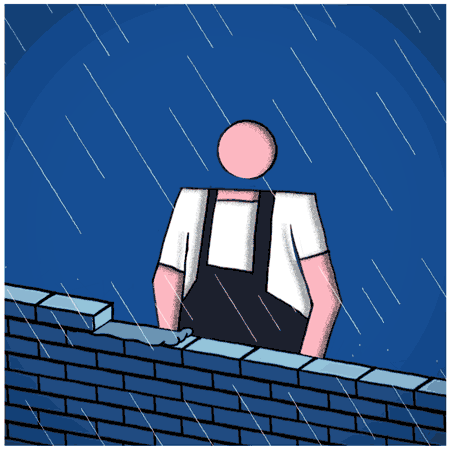 SOURCE
Steem On.

You can support my work through below mediums too.
BTC:
3GJCQPyxQMc5zQasc3EoW7vnV2fKpp9aY9
ETH:
0x514d948ead79d7f8db680173c266a39cd2677c98
LTC:
3DxFQhqaxetpGUciAT5axAdztVVr9QowEb
BAT:
0x193ce1410d4acefd0ee24577d575f087f164ed48
DASH:
7aNhxUxH8NbYDL9TciuGHHERwjL143NCUo

Discord Channel Links:
TEARDROPS: https://discord.gg/wC7H4Rt NATURALMEDICINE: https://discord.gg/wQnDNpv
(Pictures are edited with Canva).
"This is my original work."
Stay Blessed.
Spread love and spread kindness.
Thanks and regards, Chiranjeevi Sarikonda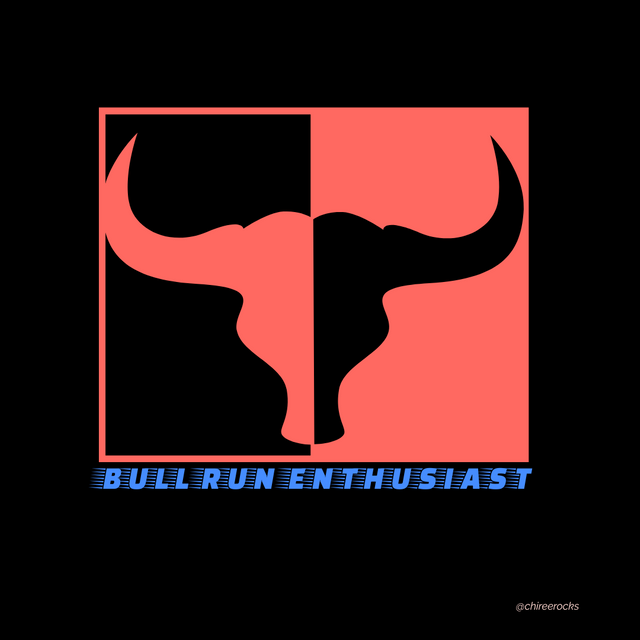 (If you want this logo, let me know in the comment section.)