Love
A simple word isn't it? But can hardly define. You can't define it by simplicity. It should have been feelings to feelings. It's hard to put the feelings into words coz it is unexplainable. Some say that love conquers all, it has no boundaries, that it can move mountains, other says it is sacrifice. What would it be really? No one can escape from it, either run from it.
Love is really magical, I knew it!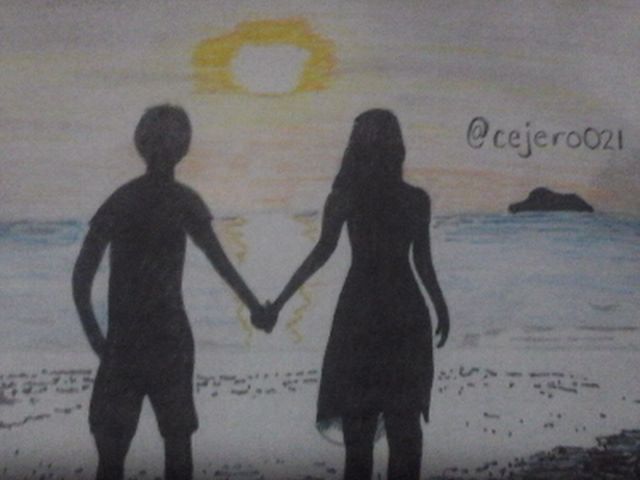 In a world full of wrongs
You're the thing that's right
My heart feels complete
Everytime I'm with you


My heart is overflowing
Filled with emotions
Full of intuitions
Happiness that never ends


You made me feel this way
And I have nothing to say
My heart knows you
Ever since I met you


May we never part
May this never ends
Till the ocean turns to sand
till our hair turns white


I just want our love to last
and let the years past
Be with me forever
Me and you together


Thanks for viewing...
hope you like it!

The photo was originally drawn by
@cejero021