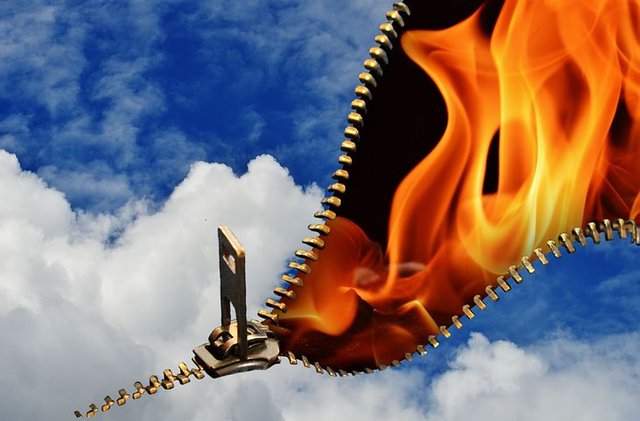 Source
HELL'S NOT A PLACE–
Sometimes I think of Hell,
And the blatant misery;
I think of all the people,
And Pain as a Remedy,
But forever Suffering in Fire,
Demonstrates a Waste of Hate–
It seems the Devil is a Lie,
Tied to Fear and bound to Fate.
Because when I look at all of You,
I do not Long for punishment–
Sin is wrong and hurts the Soul;
Why elevate its Government?
So, if I feel this honestly,
And I'm made in Godly cast,
Deduction leads me to conclude,
Hell's not a place for us to pass.
--Stephen Martin, 1/31/19
To streamline this challenge I will be linking to day one for the details. This is a cross promotion of the Steemit and Cent platforms. Visit me on Steemit. Visit me on Cent.
In a nutshell, post your poetry below for consideration in my monthly, online, blockchain, poetry journal.
What's your 365?