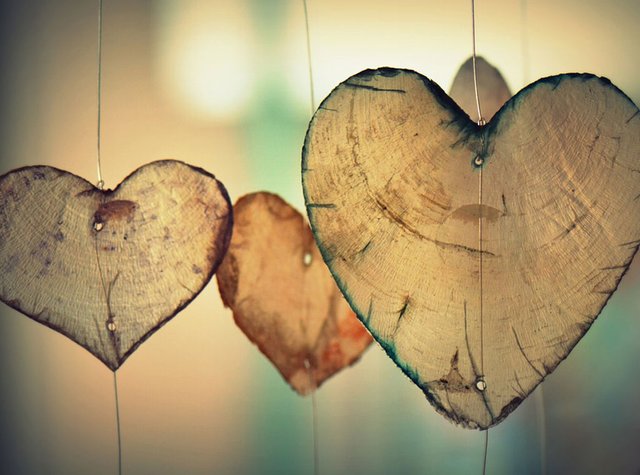 When you feel like your stomach is flipping
Or knowing that butterflies inside it are flying,
It's a feeling that is natural to have
It's okay, it's love.
When you feel like you are willing to give your all
Or when you feel like letting gravity take your fall,
It's an opportunity that you should grab
Because it is definitely love.
When seeing him makes your world stop
Or his voice makes your heart's beating speed up
You should know it is not a frightful thing to have
It's okay, it's love.
If you feel like wanting him for your own
If seeing him approaching you made your heart blown
You should not hold back and let it be
It is love explicitly.
Whenever you get nervous when his around
Or wanting to be eaten alive by the ground
Don't scold yourself for being a fool
Because it is a feeling wanted by all
If ever you got hurt seeing him with someone else
Or knowing he has his own happiness
Don't overreact, your just jealous
Love can make you win or lose.
When you feel like your heart's been broken
Or when you want to make all the feeling be forgotten
It comes and it goes you should know
Love comes and leaves to make you grow.
If you can't stop your eyes from crying
If you can't hold your tears from falling
You should not fear all the perishing of the things you once have,
It's okay, it's love.

Our mentor @surpassinggoogle has been very supportive of our group and other groups too. Please support him as a witness by voting him at https://steemit.com/~witnesses and type in "steemgigs" at the first search box.
If you want to give him witness voting decisions on your behalf, visit https://steemit.com/~witnesses again and type in "surpassinggoogle" in the second box as a proxy.
Others that are good: @beanz, @teamsteem, @good-karma, @busy.org, @esteemapp, @hr1, @arcange @bayanihan, @acidyo, @anomadsoul, @steemitph, @henry-grant and @paradise-found, also the many others who have visited My posts. Pls. support them too. I am grateful for that and for everyone who has helped me and my friends. Thank you very much.