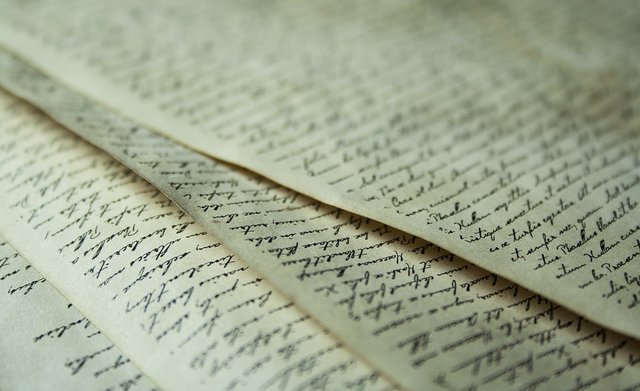 ---
Hard to find the right words.
To put them down on a line.
How cruel is the critic,
That lies between each one.


The amount of crumpled paper.
Rivaling the mountain high.
Now smeared with meager writing.
Chicken scratches.


This thing I seek I cannot find.
How can one even start to define?
The times we had, the tears once shed.
Grinding gears, smoking head.


It's been long, it's been hard.
Now we're pacing in the yard.
Like a sundial locked in midnight gloom.
Hands poised motionless, silent room.


Tic tak, tick tack.
Comes the rack.
Down the slide once again.
Sings the trembling type-writer.
---
---

We hope you like what we brought to the Blockchain today! Please leave your comments and feedback in the comments, we love to hear it!
Stay tuned to our page for Microscopic Mondays, drone shenanigans, poetry, 360 VR footage, 3D prints, and the occasional chuckle!
If you use steemvoter or any automation, please add us to your trail! We work hard to bring original content to the blockchain every day! Thanks in advance!! <3
You can win some free bits if you roll here, https://freebitco.in/?r=1096913
Much love, @sammosk and @stitchybitch! <3