Don't do that! I'm saving your life. Propane vs. PVC pipe
You would be surprised how many times I actually say that in the course of a work day.
"Don't do that! I'm saving your life."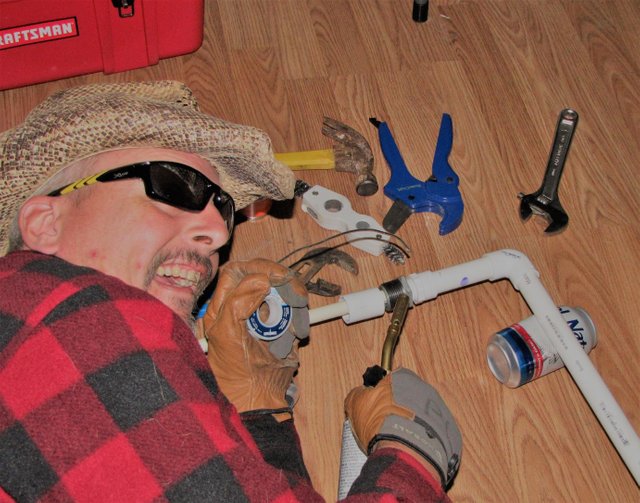 Yee-haw! We's fixin' to blow us-self up.
For the most part, people will defer to my (better) judgment. A lot of times people tell me I don't know what the hell I'm talking about. Sometimes it's really scary what people are willing to do to save a buck - and they don't realize it might cost them their house - or their life.
But hey, I'm just the plumbing pro, right? Only been doing it for 30 years. Only been licensed in two states. Only seen my share of disasters through the years of being a volunteer fireman and EMT.
Naw... I definitely don't know what I'm talking about.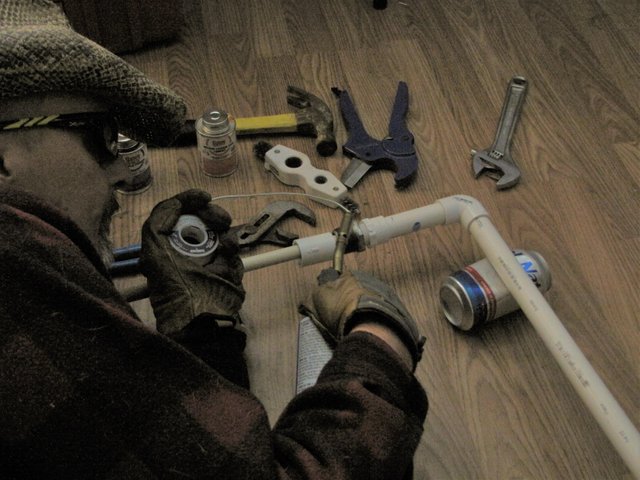 I look pretty serious here, don't I?
And there are times when a customer will not listen to reason and I have to walk away to let them do what they're going to do.
A true example
So a man walks into the store and asks for PVC pipe and I directed him to the aisle. He went about his shopping and the next thing you know, he's back at my desk asking me about fittings. That's when I noticed the propane gas line whip for a BBQ in his cart.
Um -- If you don't mind me asking - what kind of fittings do you need?
That's when he let me in on his "brilliant" idea: To hook the propane line to the PVC pipe to run gas to his house -- with PVC pipe.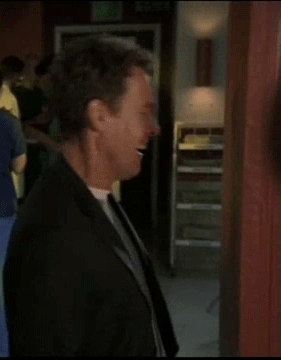 image source
I said, "You can't do that, sir!"
He started to get belligerent. WHY NOT?!
"Because you'll blow yourself up. You can't run propane through PVC. It will freeze and burst the pipe causing a large propane explosion.
Look - I know we have a space program in Florida but I'm not aware of one in Hernando County, you know? Hence the inspiration for my comic strip.
---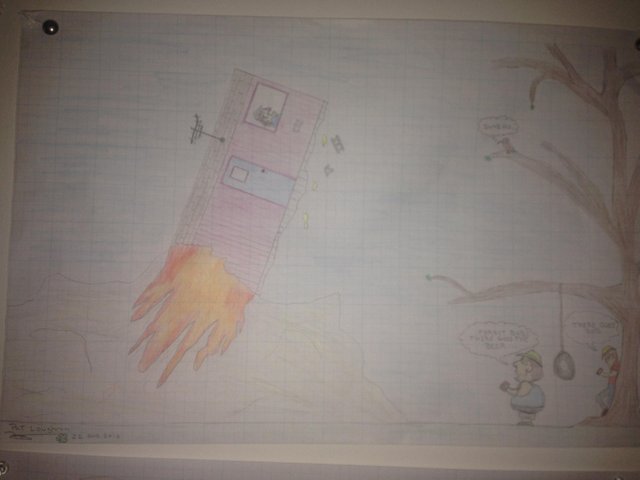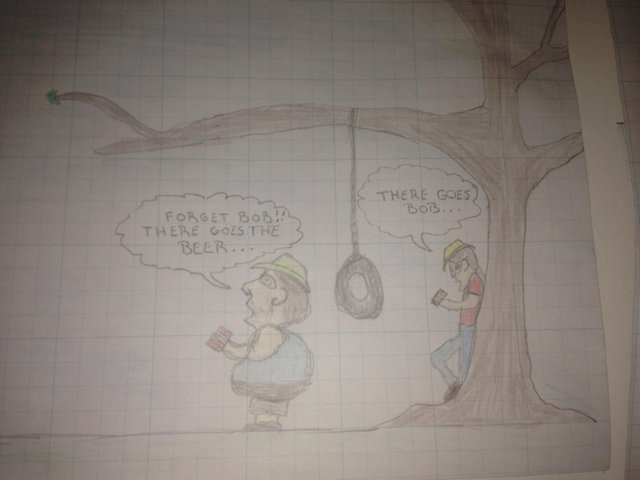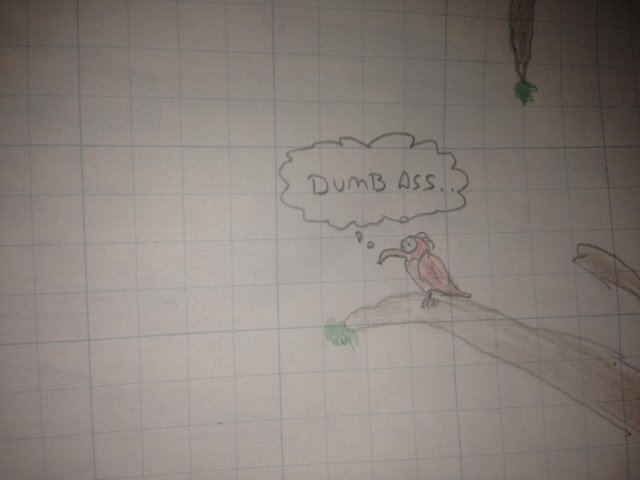 ---
His reaction was: WHAT???
With a look of determination he continued to shop to put whatever hodge podge together.
At that point I had to tell him where the items were but I couldn't help him any further. Imagine the lawsuit if I actually helped a person blow themselves up? That's not going to happen on my shift!
With a comment like "There's the stuff - I'm sorry I can't help you any further," I said, "Have a nice day" and proceeded to walk away.
Maybe about 20 minutes later the same guy came back to my desk and asked me how to hook up the propane correctly.
ONE LIFE SAVED. just barely
And that concludes the first story of Don't Do That! I'm Saving Your Life.
For the record this is what gas does to plastic. It's not a good idea. Really.