Savvy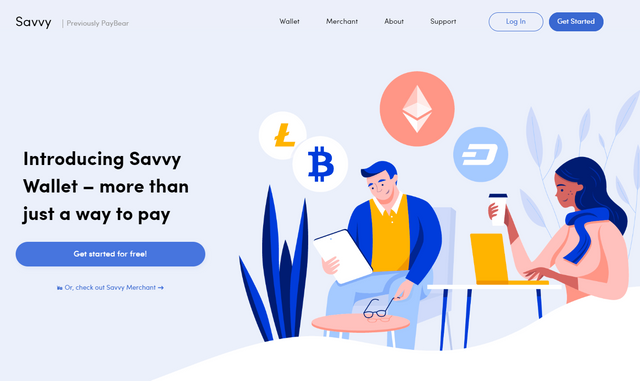 Pay cryptocurrency through Savvy!
Savvy is a platform where you can store your multi-cryptos or let's call it crypto wallet. Supports ERC-20 tokens from your ETH wallet. You can also exchange assets anytime and anywhere.
If you are a merchant, you can also use Savvy to integrate in your applications.
Do you run an online business?
Get paid with crypto today.