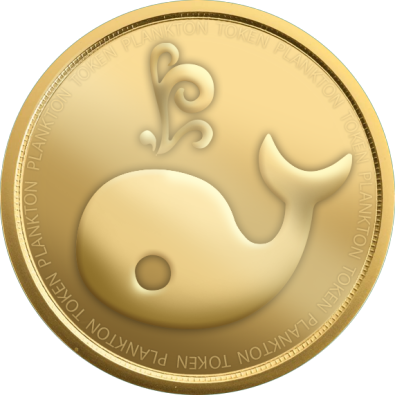 When we hit the 100th person to buy and hold more than 5 PLKNs we have stopped giving free upvotes and free daily passive income. Such service is no longer FREE, one must buy 10 PLKN tokens and send us here (@plankton.token) the 5 PLKN to register for the upvotes and the daily passive income from Plankton.
Why is this so?
We need more power to vote more people and we need more curation rewards to keep sending the passive daily gifts to each of the 100 people plus the new registrants of the service. We used to be able to maintain a voting power of 80 because the roster of 100 people was not full, but right now we are down up to 69% which is a bad sign. It means we are giving lower upvotes and we are earning less in curation. I think more members are posting and that is good, however, the @plankton.token account needs to keep up with more Steem Power.
We need help.
We need more Steem Power for the @plankton.token account, we are calling for Plankton holders to delegate, we would appreciate this. Delegations earn you 0.25 PLKN per 1 SP and the PLKN reward for delegation is given on the first month after the delegation. The PLKN reward is given one time, but you also get weekly Steem rewards for your delegations. We are taking the Steem delegation rewards from the weekly gain of the @plankton.token account.
More SP for @plankton.token account means more value of upvotes from it and more curation rewards, therefore you will get more from the daily passive income we send. Please help the Plankton Token community. Your delegations will benefit all the PLKN token holders that @plankton.token votes. We are also doing our best to make sure @plankton.token earns and grows via the daily posts and bids. A fraction of the token sales also gets powered-up to make sure we keep up earn enough for everybody.
Please help promote the Plankton Token to your friends. We are a community that gets its power from the power of unity. The more Plankton who support us, the more Plankton we serve and help support thrive in Steemit. We have our investors in mind.
Below are the first 100 accounts to avail of the Free Upvotes and Daily Passive Income from PLKN, If you are not on the list, you do not get this service unless you register with 5 PLKN.
@accountsdump
@allerie00
@am24it1
@anarchy999
@ankarlie
@annelaurie
@anroja
@assfaceproject
@atongis
@balte
@benedict08
@blacklux
@bookoons
@cadawg
@caladan
@cavampire
@chrismadcboy2016
@cindyhartz
@cn-activity
@cryptictruth
@cwow2
@darrenfj
@deantonio
@definethedollar
@dizzyapple
@dune69
@ecoinstant
@ecoinstar
@eii
@ekushya
@elbrava
@ericet
@filosof103
@florino
@fmbs25
@foodiecouple
@freddbrito
@freemonster
@g10a
@gerber
@gingerninja
@gulia.peito
@guurry123
@gyn
@harpreetjanda
@hmayak
@ikrahch
@immanuel94
@izaid
@j85063
@jacuzzi
@john371911
@jurich60
@kenny-crane
@krassi
@loler555
@mcoinz79
@meetmysuperego
@mermaidvampire
@mers
@minloulou
@minminlou
@mjroja
@mk992039
@n1hal
@neihy05
@nuagnorab
@nureza
@olivia08
@otom
@palerider
@partitura
@plankton.bot
@plankton.token
@profquax
@reginecruz
@russia-btc
@sczed
@sgbonus
@shitsignals
@snars2017
@solairitas
@steemstreems
@stefansv
@sunit
@surpassinggoogle
@sweetkathy
@terminaliasteem
@tggr
@tiffin
@travelsbyblue
@vthor
@weedeck93
@willsaldeno
@xiaoyuanwmm
@xplosive
@yanyanbebe
@zephalexia
BUY PLKN TOKENS here: PLANKTON
The Plankton Token is building its community of Plankton in Discord and we want to introduce a fun way to gather all of us there. We are calling all Plankton holders to join us in the Official Plankton Token Discord Server and enjoy random rains of different cryptocurrencies and other perks like games, raffles and tips.
Please follow our official Steemit account @plankton.token. Thanks!
HOPE FOR PLANKTON, HOPE FOR STEEMIT!


This footer GIF was made by @gerber