BOUNTY AND CONTEST: Make Plankton Token Promotional Posts and How To Buy PLKN Infographics
Hi, Plankton hodlrs and Steemheads!
We have this bounty offer and contest for our fellow Steemians. We will be rewarding all entrees in Steem and PLKN. You can do 2 things for us.
WHAT TO DO?
First, you can make banners about the Plankton Token and encourage people to buy the token, put your Steemit handle on the banner as well as the PLKN logo. You can add any quote about Plankton. You can use any of the things we have said about it in our posts like, "Hope for Plankton, hope for Steemit!" and any other things you can think about. Not a lot of rules for this one, just be creative and make the banner talk about promoting Plankton Token in Steemit.
Second, you can make a detailed post about HOW TO BUY PLANKTON IN THE STEEM ENGINE DEX. It will be like an infographics guide for any red fish or plankton or a newbie in Steemit how to get hold of Plankton Tokens and get the perks of being a PLKN hodlr.
One person can make one of each, so 1 person can have 2 entries, 1 banner and 1 How To guide. Entries will be boosted 1 Steem by the @plankton.token account (Max cap: 20 posts, so only the first 20), we will choose good bidbots to help us with this for visibility. We will also upvote and resteem all of them.
PRIZES
Everyone wins something because we will boost all posts with 1 Steem. (MAX CAP: 20 entrees)
BANNERS
1st Prize gets 5 Steems and 1 PLKN
2nd Prize gets 3 Steems and 1 PLKN
3rd Prize gets 2 Steems and 1 PLKN
HOW TO POSTS
1st Prize gets 10 Steems and 1 PLKN
2nd Prize gets 7 Steems and 1 PLKN
3rd Prize gets 5 Steems and 1 PLKN
Other Rules to Follow in the Bounty/Contest:
Make sure to use plankton as a tag and have the link to this contest in the post itself to inform others of this offer. Make sure to mention our official Steemit account @plankton.token in the post and provide as well your generated Discord link to invite them over to our Discord. Please follow the @plankton.token account for more information about Plankton Token.
Example of a Promo Banner: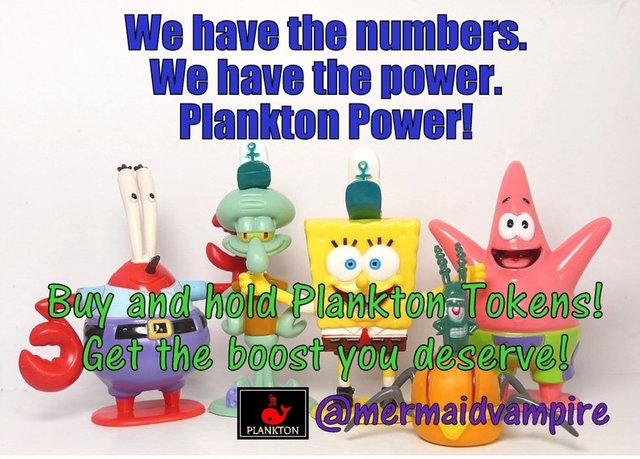 DEADLINE: JUNE 5, 2019
We are calling our fellow PLANKTON HOLDERS to take part and spread the word about this bounty and contest. Upvotes and resteems will be greatly appreciated. Thank you very much.
@anarchy999
@annelaurie
@benedict08
@blacklux
@bookoons
@cadawg
@cavampire
@chrismadcboy2016
@chrismadcboy2016
@cindyhartz
@cindyhartz
@cryptictruth
@davidchen
@dera123
@dominion01
@dominion01
@ecoinstant
@ecoinstar
@filosof103
@florino
@freddbrito
@gerber
@immanuel94
@jacuzzi
@jurich60
@krassi
@mcoinz79
@meetmysuperego
@mers
@minloulou
@n1hal
@nureza
@olivia08
@otom
@russia-btc
@sgbonus
@steemedseo
@steemstreems
@stefansv
@sunit
@surpassinggoogle
@tggr
@travelsbyblue
@willsaldeno
@zephalexia
Help us spread the word about Steemit and the Plankton Token.
We just setup our TWITTER ACCOUNT, https://twitter.com/PlanktonToken. Please give us a follow, we'd appreciate it. We may have contests and games in Twitter in the future, just a heads up.
The Plankton Token is building its community of Planktons in Discord and we want to introduce a fun way to gather all of us there. We are calling all Plankton holders to join us in the Official Plankton Token Discord Server and enjoy daily rains of different cryptocurrencies and other perks like games, raffles and
PS: Hold a minimum of 20 PLKN tokens and be a VIP (Very Important Plankton) and discover more perks!
Why do we exist? Read our first post here: PLANKTON TOKEN (PLKN) -- Who We Are and Why We Are Here?
Bring your friends to our Discord Server by sending them your invite link and win!
At the end of the month, we will have token prizes for the people who helped refer people to join our server. Prizes will be given to the 1st, 2nd and 3rd who have the most invites.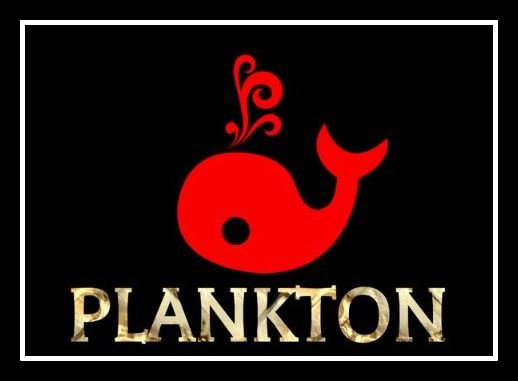 HOLD Plankton Tokens (PLKN) and get the boost you deserve! Hope for Planktons, hope for Steemit! Join us now!