BE AN EARLYBIRD TO THE PLKN TOKEN— BRING THE PLANKTON TOKEN TO THE MOON 🌙
Hi, guys hope you're enjoying your week so far. I've been in an amazing community which has been working excellently to support little redfishes on the Steem blockchain. This wonderful community created their tokens and has been on the Steem-engine Dex for purchases. It is called — THE PLANKTON TOKEN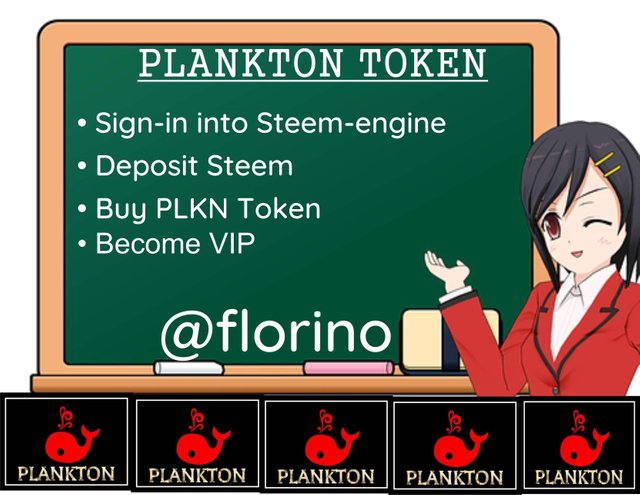 BUY PLANKTON TOKEN NOW
The Plankton token have been available on the Steem Engine Dex for purchase. Here I would be explain how to buy its tokens.
First of all, like I did my own first purchase of the PLKN token On the Steem blockchain, I get to open two tabs in my Safari browsers. N.B you can use any browsers of your choice.
Go to your Steemitwallet i.e (steemitwallet.com) then click on your Keys & Permissions to show your keys on the Steem blockchain.

Then copy out your posting key from there.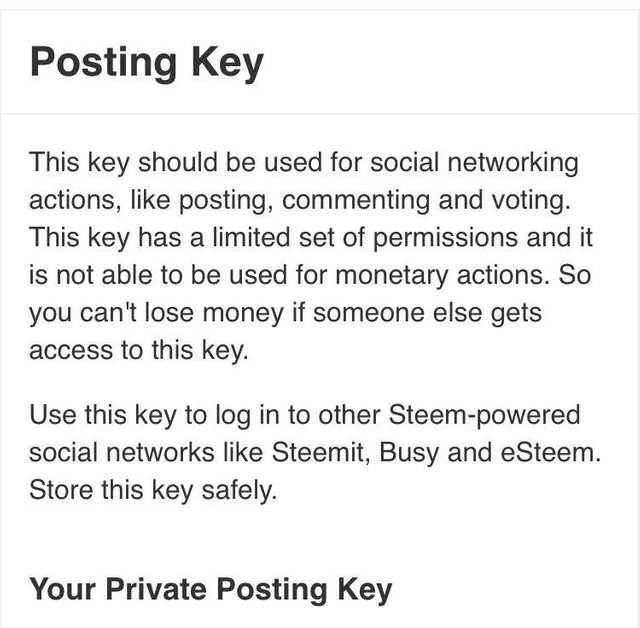 Click
Then click on your second tab and sign-in into the Steem-engine i.e (steem-engine.com) using your posting key or the keychain.

Click

Thirdly, deposit some Steem into the Steem engine using your active key from the steemit wallet keys& permission. Steem-engine enables you to deposit Steem at low fee around 1 percent(1%) charges. This becomes your Steemp.



After depositing your Steem, click on the top menu to go into the steem-engine market which consist of different community tokens and alt coins token on the Steem blockchain. Select Plankton(PLKN). Put in the Price of PLKN (which is 0.3) as at now, also put in the quantity of PLKN token you would need. Then click on buy PLKN.



Lastly get your active key from your steemit wallet to finish the transaction. After that you've successfully purchased some PLKN token for yourself.
---
The Plankton token are now sharing post profits with its Plankton buyers and also you become a VIP(Very Important Plankton) hodling a minimum of 20 PLKN tokens and above.
You can join the Plankton on the Following;-
Twitter: Plankton.token
Discord Channel: https://discord.gg/MXakPub
Also Follow the us on Steemit: @plankton.token
SPECIAL THANKS TO THE INITIATOR OF THE BOUNTY AND ALSO OF THE WONDERFUL COMMUNITY.
@mermaidvampire, @cadawg who has been making this project a wonderful one and for creating a contest for the community and whoever that wanna join in and become a Plankton member.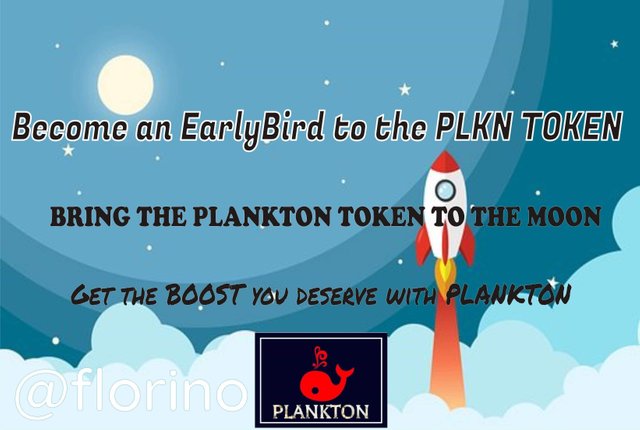 Rules to Follow in the Bounty/ Contest:
Firstly, Make banners about the Plankton Token and encourage people to buy the token.

Secondly, put your Steemit handle on the banner as well as the Plankton Logo too. Add any quote about Plankton to encourage people to buy and hodl its tokens.

Make a detailed post about How to Buy Plankton in the Steem-engine dex.

Use plankton among the tags and make sure to mention the official Steemit account of plankton i.e (@plankton.token) in the post and its links to invite them to its wonderful community on Discord.
---
Stay tuned, more post still coming ✍🏻😉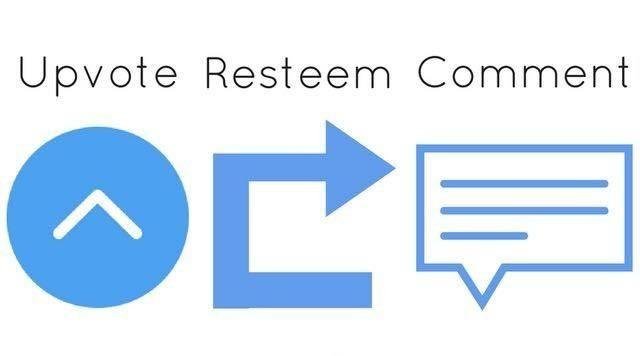 ©2019 Steve Toby
(@florino) All Rights Reserved