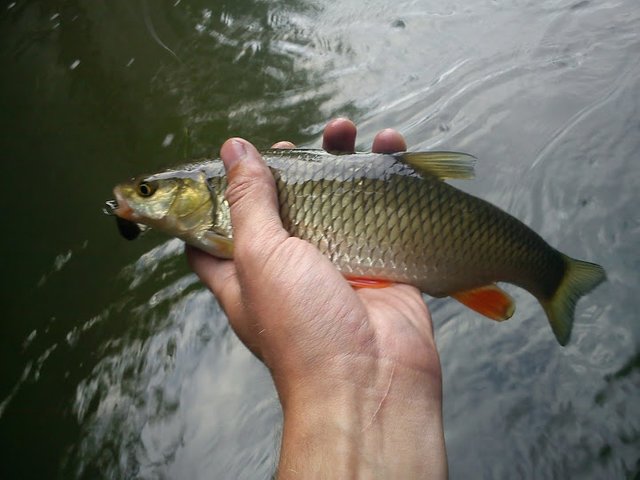 Ciągle pada i rzeki są mocno podniesione. Pomimo złej aury nie podałem się i postawiłem sobie za cel złowić choćby jedną rybę. Już od dobrych paru tygodniu nie czułem na kijku kleniowego kopnięcia więc byłem podwójnie zmotywowany.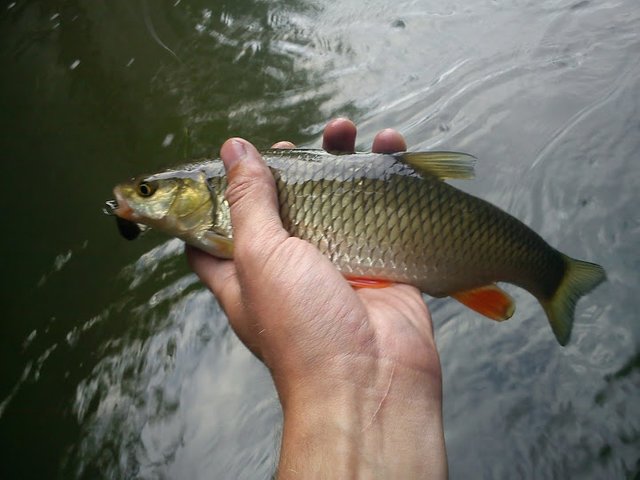 Zawsze miałem problem z wyszukaniem odpowiednich miejscówek podczas przyboru, pomyślałem sobie że może ryby w czasie wyżówek wpływają do mniej rwących i mniej mętnych dopływów. Więc prześledziłem mapę na geoportalu i znalazłem mały dopływik który uchodzi do Cz. Nidy. Przyjechałem na miejsce, rzeka mega podniesiona i mętna jak kawa z mlekiem, ale dopływ w miarę czysty aczkolwiek rwący. Chwilę poobserwowałem wodę i wytypowałem miejscówkę. Zaraz przy stykance widziałem prę spławów. Przygotowałem komórkę do kręcenia Video i w drugim rzucie mam co chciałem typowe kleniowe kopnięcie :) Możecie ogarnąć to na filmiku ;)
No klenik nie duży ale bardzo cieszy bo ryby ostatnio z powodu wyżówki trudno zlokalizować. Mam nadziej sobie to niebawem odkupić, dzisiaj w nocy jadę do Gdańska na martwą Wisłę na parę dni, mam nadzieje połowić trochę sandaczy ...