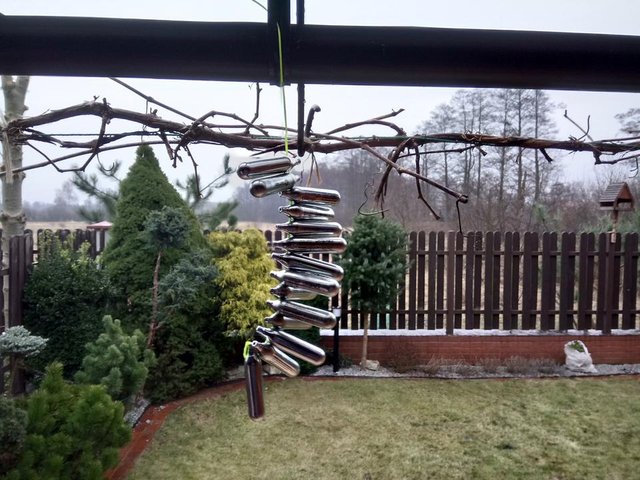 Naboje CO2
Tak jak w poprzednim poście, w którym dwa miesiące temu obiecałem, że za tydzień będzie kolejny post... :D
Naboje CO2 to sposób na napędzanie pocisku w broniach pneumatycznych, nazywanych wiatrówkami.
Tym razem zrobimy z nich nie romantyczny świecznik, a cel lub ozdobę dzwoniącą na wietrze.
Zaczynamy
Do tego projektu będą nam potrzebne zużyte naboje CO2, żyłka/sznurek/nitka, coś czym zrobimy dziurę.
Zaczynamy z gładkimi nabojami.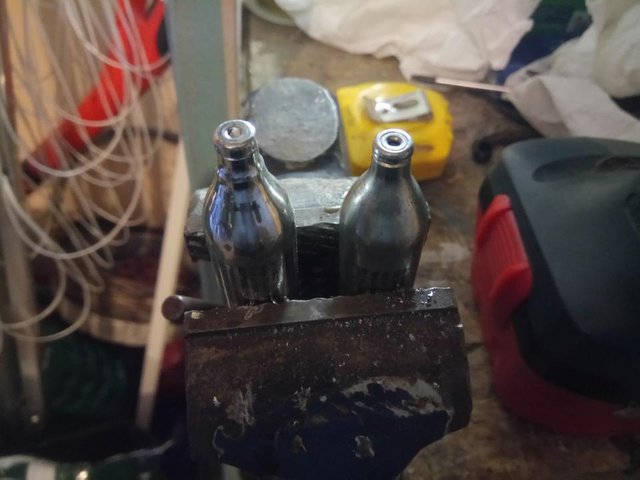 Robimy dziurki po obu stronach.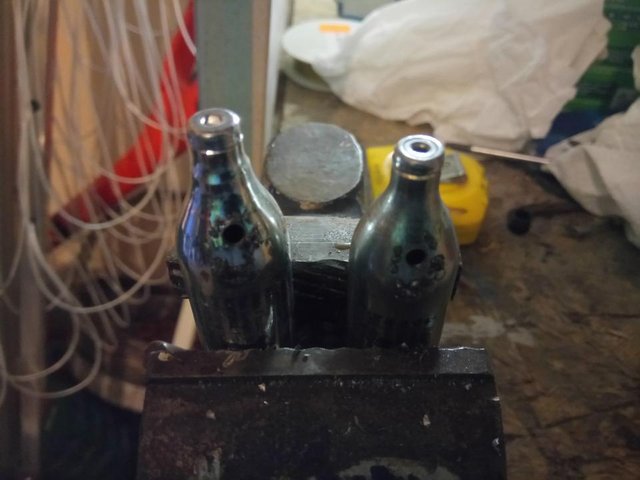 I przewlekamy wisiadło naszego wyboru. Ja najbliżej miałem do żyłki od podkaszarki więc jej użyłem ;)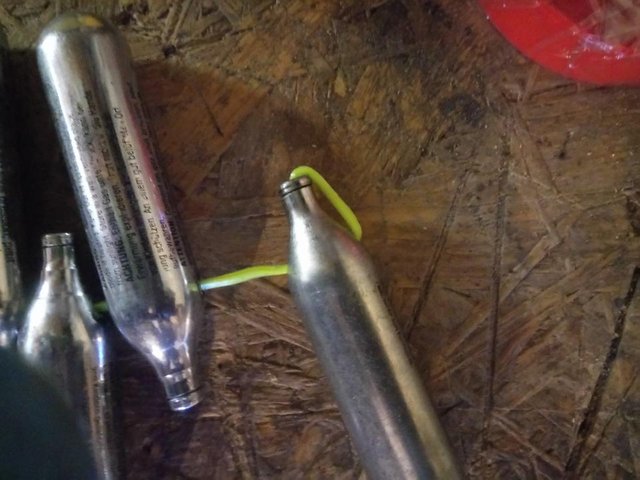 Na końcu/początku ozdoby zrobiłem pętelki które później zakleiłem dla pewności.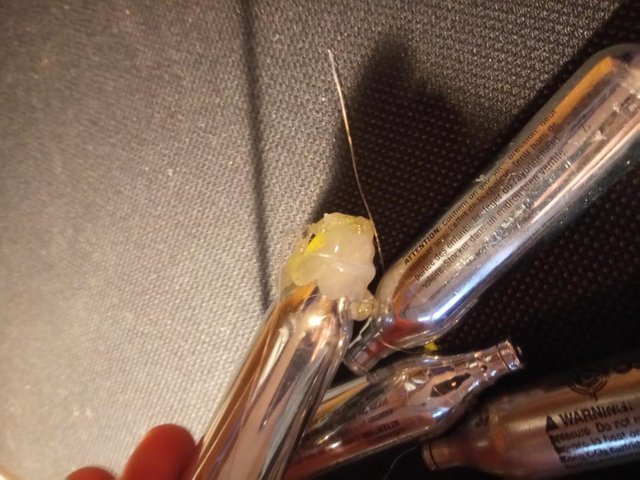 I tym oto nasza transfromacja dobiegła końca i możemy to sobie powiesić na dworze lub w domu oraz w wolnych chwilach do nich postrzelać. Odwdzięczą nam się czystym metalicznym brzdękiem jeśli któryś zostanie trafiony. :)
Skończona wygląda tak.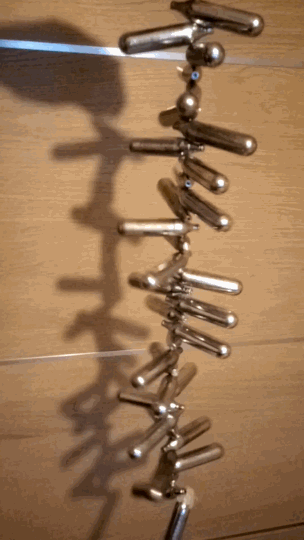 Razem na jednej żyłce wisi 35 pustych nabojów CO2: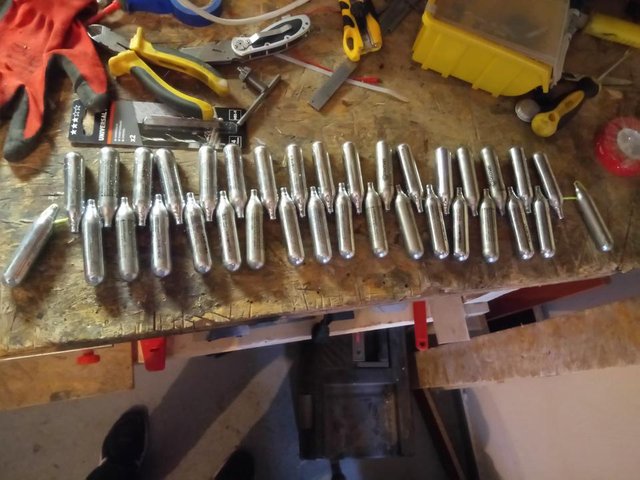 A tak przy okazji niestety musiałem pożegnać się z dwoma wiertłami. :(