Amazing letter from the Toyota Supra's last owner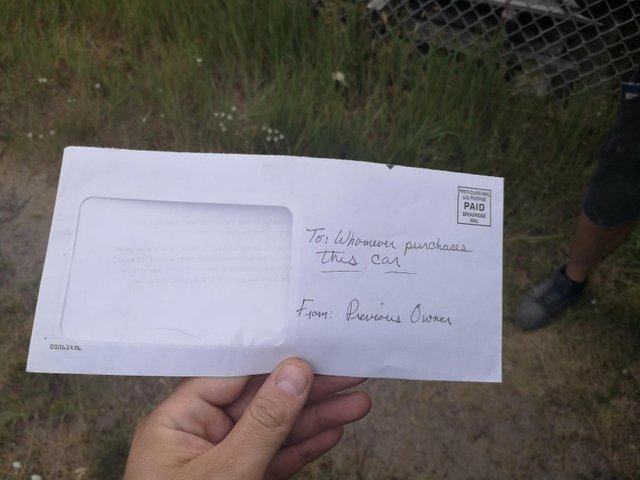 My friend from Warsaw has an interesting hobby - he imports various interesting cars from the USA. One of them was the Toyota Supra II generation. During a preparations for renovation he find inside the car something which was a great surprise - a letter from the previous (and only one) owner! The letter is not limited only to some simple type information - type of oil in the engine - no - there was so much information that you just have to see it.
Mój znajomy z Warszawy ma ostatnio nietypowe hobby - ściąga sobie z USA różne ciekawe samochody. Jednym z nich była poniższa Toyota Supra II w stanie do renowacji. W trakcie przygotowań do tego procesu we wnętrzu auta znaleziono list od poprzedniego ( a zarazem jedynego) właściciela auta. List jest bardzo rozbudowany - nie znajdziecie tam informacji typu jaki olej jest w silniku itd., a coś dużo, ale to dużo ciekawszego, co powinno Was zainteresować. Widać, że poprzedni właściciel bardzo lubił to auto, bo naprawę się postarał.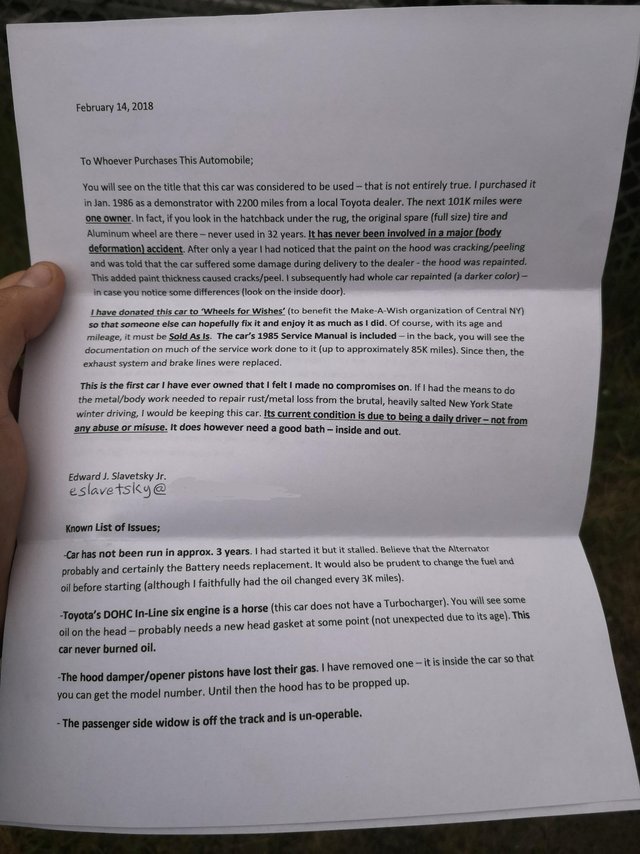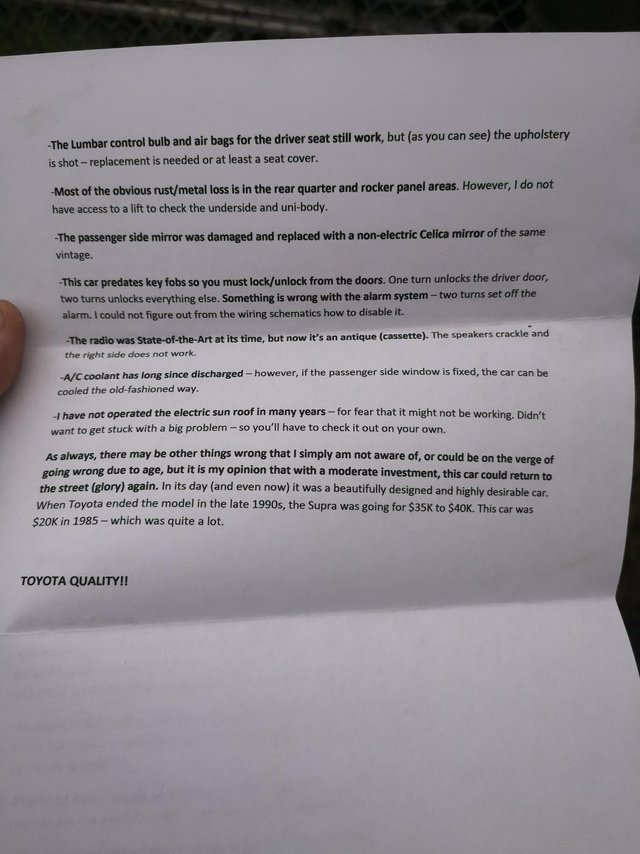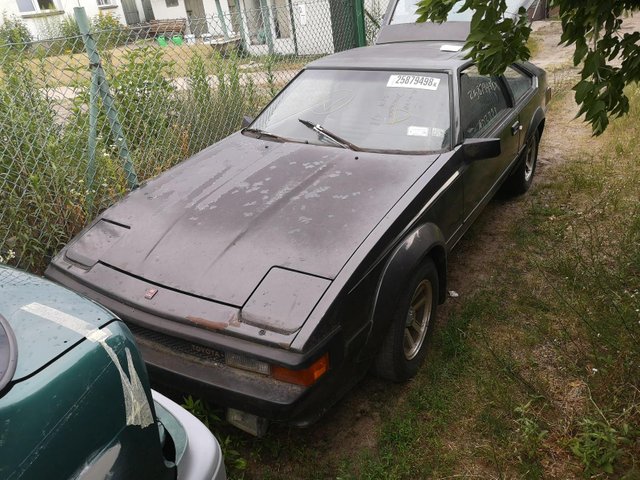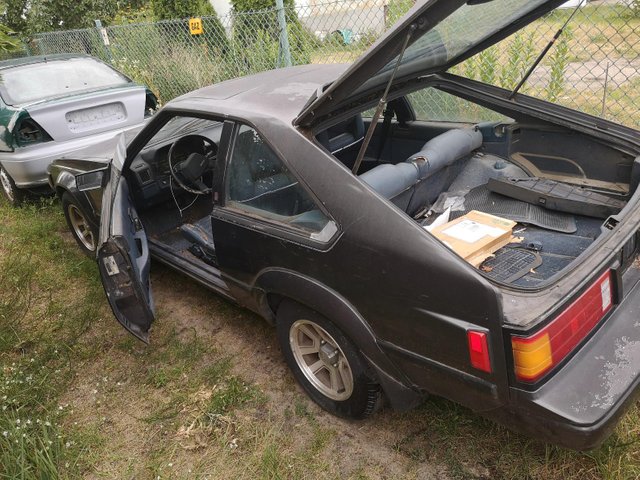 Przy okazji Zapraszam na mojego bloga: http://szrociaki.blogspot.com/
oraz do polubienia strony na FB: https://www.facebook.com/szrociaki/
Jeśli spodobał Ci się ten post zostaw upvote i komentarz. Będę wdzięczny :) Możesz także obserwować mój profil, by nie przegapić kolejnych postów!