Śląska kuchnia jest smakowita. Wyróżnia ją wiele innych, nieco dziwnych(?) połączeń smakowych. Jest taka zupa, która kojarzy się z facetem w kuchni. Jaka? Wodzionka lub mówiąc po naszemu brołzupa lub brotzupa. Po polsku to zupa czosnkowa.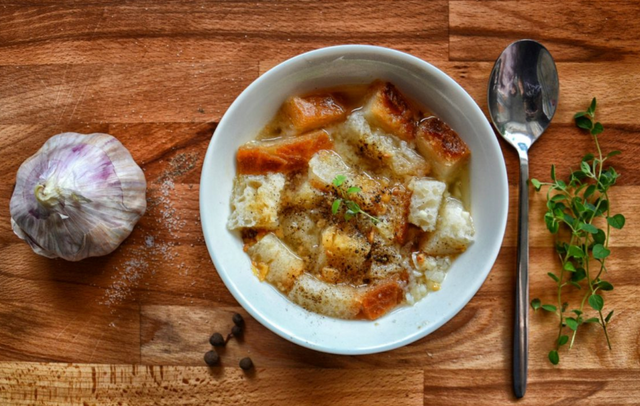 Zgodnie z tradycją powinno się ją jeść w dni robocze. Wbrew pozorom zupa jest naprawdę syta! Powstała baaaardzo dawno temu. W kuchni śląskiej jest zwyczaj wykorzystywania produktów do maksimum. Chleb jest bardzo szanowany, więc się go nie wyrzuca. Nawet czerstwy.
Brołzupa to danie idealne - sycące, dobre, a przede wszystkim wykorzystuje chleb po tzw. recyklingu :)
Przygotowanie
Składniki
2 lub 3 kromki starego, czerstwego chleba,
sól,
pieprz,
kilka ząbków czosnku (można rozpocząć od jednego lub od razu od pięciu, sześciu - wersja hardkorowa),
łyżka masła.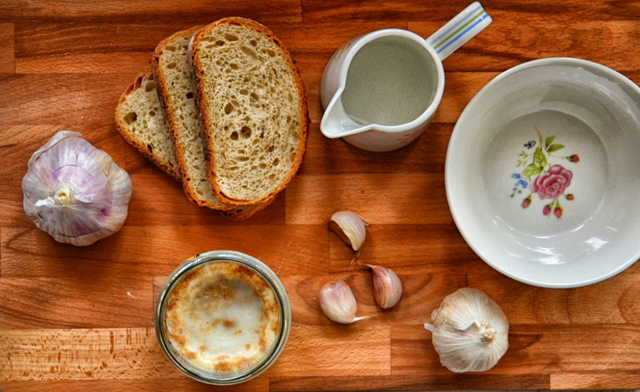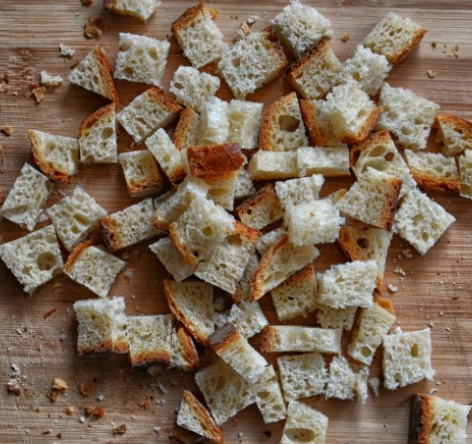 Chleb kroimy w kosteczkę. Czosnek drobno posiekać lub przecisnąć.
Zagotować 1 lub 2 szklanki wody (według uznania), dodać posiekany czosnek (aby się przegotował). Do talerza wsypujemy pokrojony chleb. Zalewamy wodą z czosnkiem, dodajemy łyżkę masła. Doprawiamy solą lub (i) pieprzem. Niektórzy doprawiają też przyprawką lub maggi. Każdy ma różne upodobania czy przyzwyczajenia.
Przykryć talerzykiem i troszkę odczekać aż chleb wpije wodę. Po chwili przemieszać i .... gotowe!
Voila!