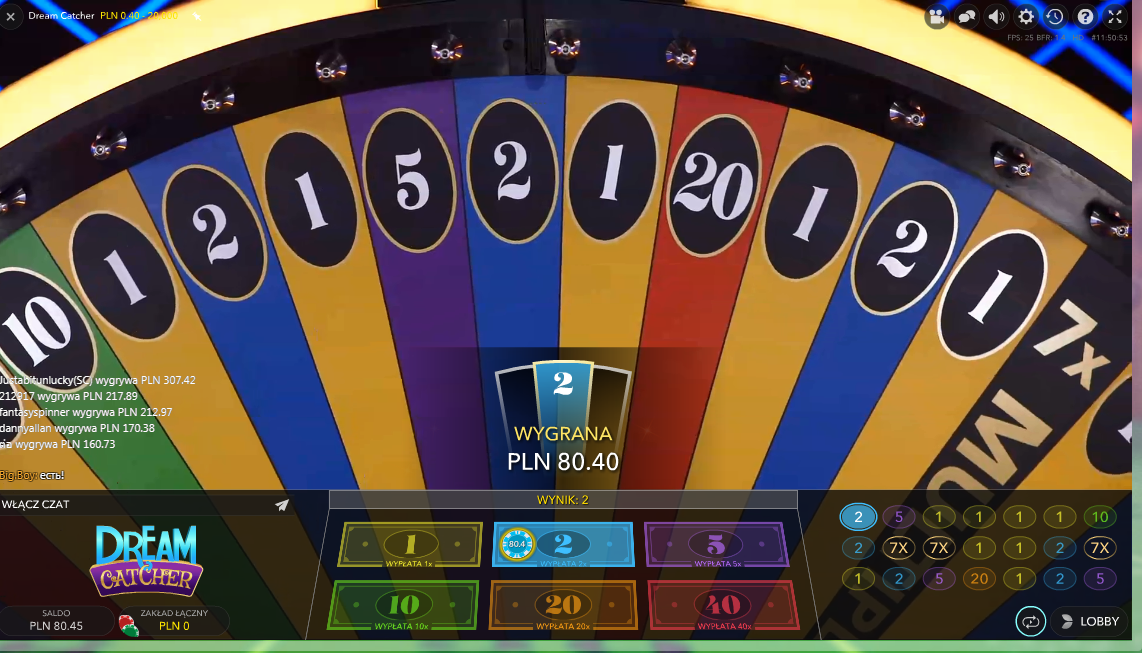 Mam taką strategię na grę w kasynie na kole fortuny, gdzie obstawiam tylko 2 do 7 poziomu. Start od 50pln. Zobaczmy jak to wyjdzie. Dziś gra trwała kilka minut, w 7 próbie wypadło 2.
Aktualne saldo łącznie równa się 80pln (zakokrąglone).
Ciekawe jak daleko zajdę. Daje sobie 100 prób po 50pln z celem do 10000zł, więc jak jedna próba na 100 wyjdzie to będę 5k na plus.
Gram w kasynie betsson na grze dreamcatcher.