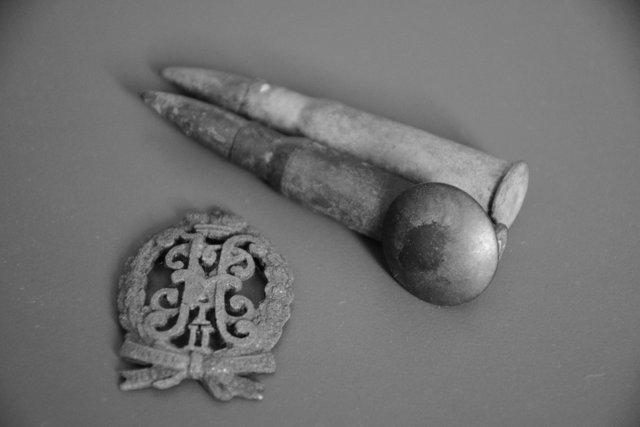 PL Zdjęcie oryginalnej odznaki pułkowej 22 Niżegorodzkiego pułku piechoty
ENG Photo of the original regimental badge of the 22 Niżegorodzki infantry regiment
RU Фотография оригинального полкового знака 22-го пехотного полка Ничегорожского
22 Niżegorodzki Pułk Piechoty Jej Imperatorskiej Wysokości Wielkiej Księżnej Wery Konstantynownej Romanowej został powołany do życia 25 czerwca 1700r. Za panowania Piotra 1. Wziął udział w 1 wojnie światowej, gdzie walczył na Terenie Prus.