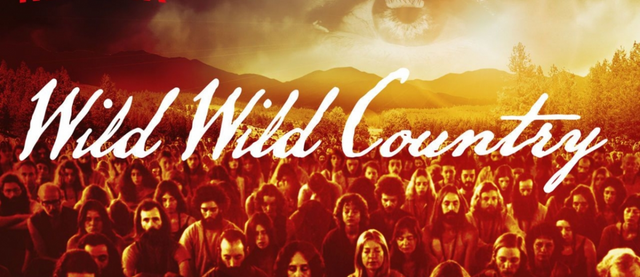 ---
Fabuła
Indyjski guru (Bhagwan Shree Rajneesh) prowadzi swoją aśranę w Punie (India). Do jego grupy przybywa coraz więcej ludzie. Postanawia więc przenieść się do USA. Znajdują ogromne ranczo w Oregonie i rozpoczynają budować tam miasto oparte na jego naukach. Sytuacja nie podoba się miejscowym i angażują władze w walkę z przybyszami.
Ocena
Jeden z najlepszych filmów dokumentalnych jakie oglądałem. Sześć godzin dokumentu, który ogląda się jak thriller.
Mamy tutaj dwie strony konfliktu, przedstawione naturalnie i bezstronnie. To widzowi jest postawione pytanie "kto ponosi winę?". Filmowcy tego nie mówią ani nawet nie sugerują. W toku oglądania widzimy, w jaki sposób dochodzi do eskalacji metod i narzędzi, jakimi strony konfliktu się posługują w celu osiągnięcia celów jakie sobie postawiły. Strach przed obcymi napędza bigoterię. Fanatyzm nakręca zachowania radykalne. W tym wszystkim mamy prawne i konstytucyjne przepychanki wokół praw obywatelskich, praw do zgromadzeń i samostanowienia, wolności religijnej i wielu innych.
Film jest złożony z wywiadów z uczestnikami zdarzeń i ogromną ilością materiałów archiwalnych. Wszystko jednak pokazane jest maksymalnie bezstronnie. To powoduje, że widz ciągle zadaje sobie pytanie – czy to się wydarzyło? Czy wyznawcy rzeczywiście to zrobili? Czy rząd amerykański posunął się do tego? I to widzowi pozostawiona jest ocena. To jest siłą tego dokumentu.
Nie daje żadnych fuckersów. Ten film musi obejrzeć każdy. Tylko zarezerwujcie sobie cały dzień (albo noc), bo nie da się tego obejrzeć inaczej niż ciurkiem…

---

---