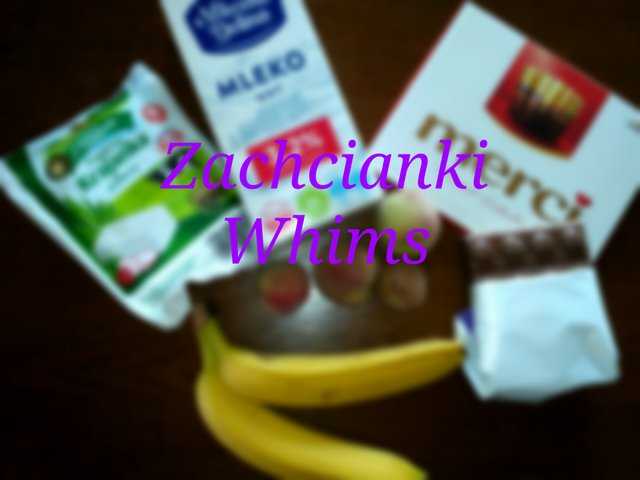 Cześć! Dzisiaj napiszę trochę o czymś, co każdego kiedyś spotkało, a chodzi głównie o zachcianki. Jeśli jeszcze masz je w trakcie diety, no to przekichane. Tutaj przychodzę wam z pomocą.
Jeśli masz chęć na coś słodkiego, to znaczy, że trzeba uzupełnić krzem, który znajdziesz na przykład w:
ogórku
moreli
truskawce
marchwi
skórce jabłka
sałacie
Jeśli masz chęć na coś słodkiego lub coś kwaśnego typu: czekolada, żelki, twój organizm Ci mówi "Potrzebujesz magnezu!" Ale gdzie można go uzyskać?
Na przykład w:
pestkach dyni i słonecznika
bananach
otrębach
migdałach
żółtym serze
rybach
szpinaku
kakao
Jeśli masz chęć na tosty lub pizze, brakuje Ci azotu, a możesz go uzupełnić tymi produktami:
pestki dyni
kasza gryczana lub jaglana
ryba
mięso
Jeśli masz chęć na coś tłustego, brakuje Ci wapnia, dostarcz więc swojemu organizmowi:
mleko
banany
twaróg
brokuła
kapustę
morele
migdały
Jeśli masz na coś chęć, a nie wiesz na co....Napij się wody
Myślę, że ten artykuł wam się spodobał, zapraszam do wszelkiej aktywności na moim profilu!
Cześć!
Hey! Today I will write a little about something that once happened to everyone, and it is mainly about whims. If you still have them in the middle of a diet, then they are snorted. Here I come to help you.
If you have the desire for something sweet, it means that you need to supplement the silicon, which you will find, for example in:
cucumber
apricot
strawberry
carrots
apple peel
lettuce
If you have the desire for something sweet or something sour type: chocolate, jelly beans, your body tells you "You need magnesium!" But where can you get it?
For example in:
pumpkin and sunflower seeds
bananas
bran
almonds
yellow cheese
fish
spinach
cocoa
If you have a desire for toast or pizza, you lack nitrogen, and you can supplement it with these products:
pumpkin seeds
buckwheat or millet
fish
meat
If you have the desire for something fat, you lack calcium, so deliver your body:
milk
bananas
curd
broccoli
cabbage
apricots
almonds
If you have a desire for something, and you do not know what .... Drink water
I think you liked this article, I invite you to all activities on my profile!
Bye!