Babia Góra zwana Diablakiem to najwyższy Szczyt w Beskidach Zachodnich zdecydowanie warty do zdobycia.
Jego wysokość to 1725 metrów nad poziomem morza i należy do Korony Gór Polskich.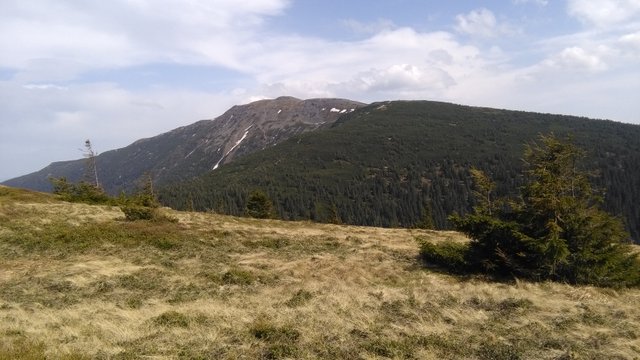 A view from small Babia Mountain (1517m.) on her mother big Babia
Babią Górę zdobyłam już trzykrotnie, za każdym razem było to z innej strony, każda trasa była piękna i obrazuje inne widoki, polecam każdemu!
Dwa razy szliśmy od strony polskiej i raz od słowackiej. Od strony polskiej szliśmy od Klekocin jak widzicie na mapie poniżej – przez Małą Babią, w wracając zatrzymaliśmy się w Schronisku na Markowych Szczawinach. Cała trasa miała ok. 20 km. Z racji, iż wyszliśmy tego dnia około południa z Klekocin, schodziliśmy do samochodu kiedy już było ciemno ok. godziny 20.00.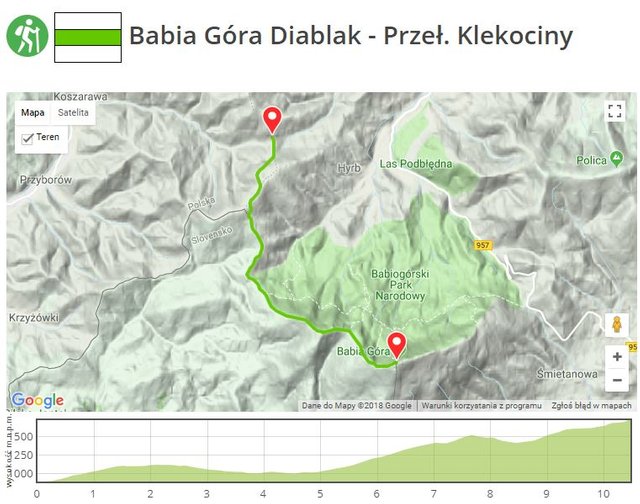 Track from Klekociny to Babia Mountain
Kolejny raz kiedy postanowiliśmy znów zdobyć Diablak było to pokonanie najtrudniejszej tam trasy czyli wejście Percią Akademicką. Jest to żółty szlak biegnący od schroniska w Markowych Szczawinach. Jest to chyba jedyny szlak w Beskidach gdzie są łańcuchy i drabinki w niektórych miejscach, co nadaje całej trasie dużo uroku!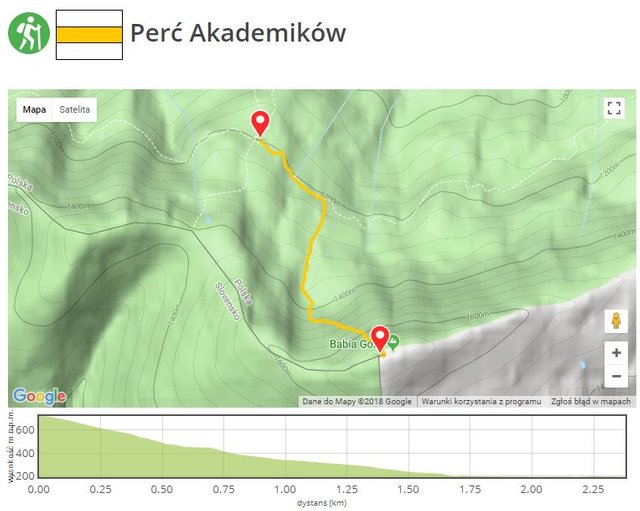 Perć Akademików
Ostatni raz szliśmy na Diablak w tegoroczną majówkę – tym razem postanowiliśmy ruszyć ze Słowacji z miejscowości Slana Voda. Piękne i zróżnicowane widoki na trasie pozwalają nacieszyć oko!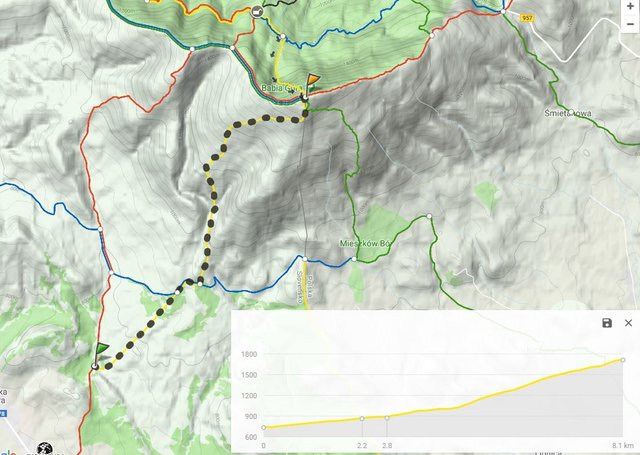 Route from Slana Voda
Polecam Wam z całego serduszka te trasy jeśli chcecie odwiedzić Beskidy!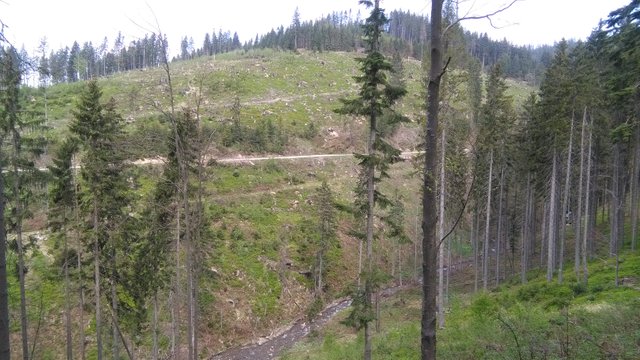 Za każdym razem mieliśmy piękną pogodę jednak jak to na Babiej Górze pogoda lubi szybko się zmieniać więc bądźcie przygotowani. Nas za ostatnim razem dopadł bardzo mocny wiatr już na samym szczycie, ciężko było tam się poruszać prosto co możecie zobaczyć na załączonych zdjęciach.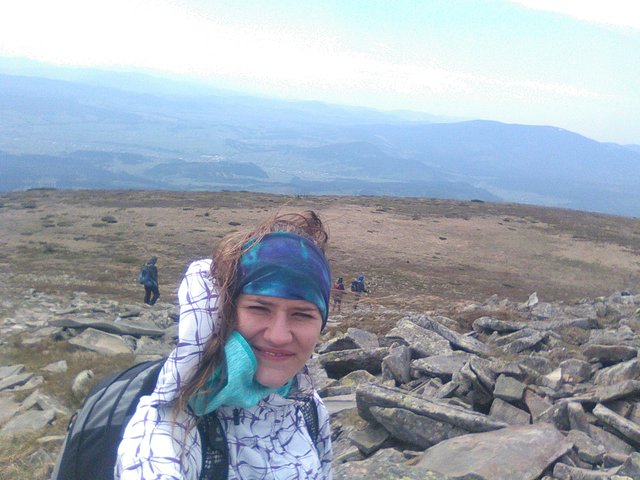 Hard to take a photo
PS Kiedyś pójdę na wschód słońca na Babiej – podobno piękne widoki!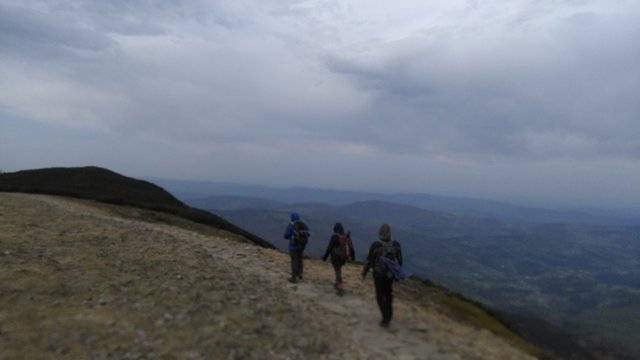 Coming down
Babia Mountain called Diablak is the highest mountain in West Beskidy and definitely it is worth to reach it. The altitude of this mountain is 1725 meters and it belongs to Polish Mountains Crown.
I have reached this mountain three times already and each time we have chosen other route. Each track was beautiful and you can see different views – it is really worth to go from other sites.
Two times we went from Polish site and once from Slovak. From Polish site we went from Klekociny as you can see on the first photo through the small Babia and when we came down we have visited Markowe Szczawiny shelter. Whole track has about 20 kilometers. We have started our trip around noon therefore we came down to our car around 20.00 when night was falling.
When we went second time we decided to go the hardest track which is called Perć Akademików (or Akademicka). It is yellow route which goes from Markowe Szczawiny shelter. Most probably it is the only one route in Beskidy with chains and ladder. It gives all charms for this route.
The last one track which we have chosen was in this year on may weekend. We decided to drive to Slana Voda in Slovakia and we started to walk from there. Beautiful and differentiated views allow to fest of the eyes.
I recommend you to go those tracks heartily if you would like to visit Beskidy. Each time we had perfect weather luckily but as on the Diablak the weather can change very fast so you need to be prepared for different conditions. When we were there last time we have been caught by big wind on the top and it was hard to get around what you can see on enclosed photographs.
PS Someday I will go for a sunrise on Babia – supposedly there are beautiful views!