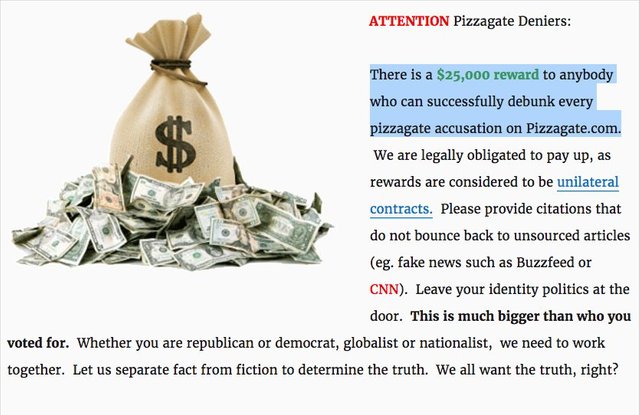 If you believe Pizzagate is fake, then it is your moral duty to confront the evidence we have provided below. Debunk it and help us put it to rest. It's also the moral duty of the media to do the same. Screaming "FAKE" won't make Pizzagate go away.
We want answers. We want investigation.
The bounty, images and text above is from pizzagate.com
I'd love to be wrong about this. Someone please debunk pizzagate :)
I discovered this via Thomas Bernpaine on twitter .
In related pizzagate news:


Lets connect !
steemit / twitter / gab.ai / keybase