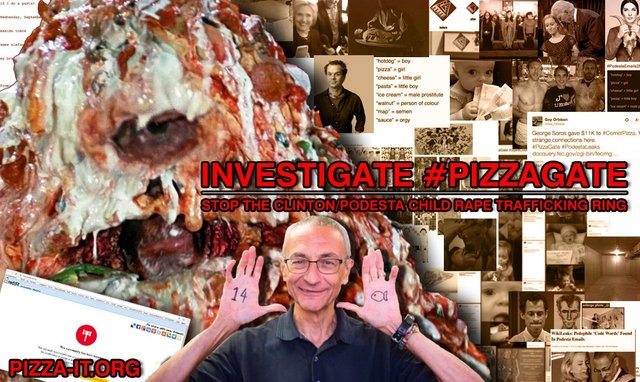 [Image credit: @dailybitcoinnews]
As I mentioned in my last post, I just lost a huge chunk of my recent research into pizzagate and the pedocracy in a pretty suspicious way - as well as having my account disabled on FB >:(
I've had some time to vent, rage, mourn and now I'm more determined then ever.
I've restarted a new local research archive, with a proper redundant (+offsite) backup solution this time.
I'm also going to maintain a git repository to keep things more organised :

You can clone the repository with this terminal command (if you have git installed) :
git clone https://gitlab.com/ausbitbank/pizzagate
Or download the current version as a zip file here:

https://gitlab.com/ausbitbank/pizzagate/archive/master.zip
The archive at commit aa51c69fdfae8872665ca422b0409b56b9e29ad9 is 191Mb and has this sha256 hash 150e8689466716ba89823e96cc109fc8b5d80424a50735cce3734f112d80f7d0
Screenshots

I've started by importing my relevant steemit posts in their original markup format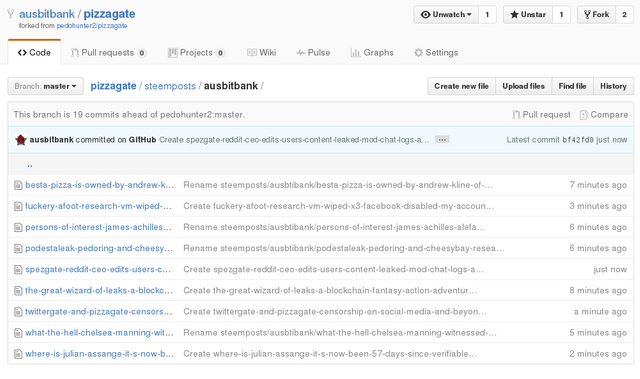 Please feel free to submit pull requests, or email submissions to purplegreen[at]protonmail.ch
More will be added over the coming weeks as I rebuild the collection, bigger then ever !
I'm also going to be experimenting with hosting the whole git repository over IPFS and bitorrent as well for shits and giggles ;)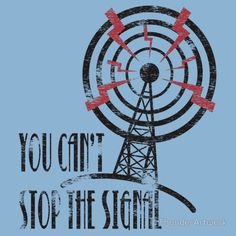 Can't stop the signal.
Update: Taken down by github , see this post