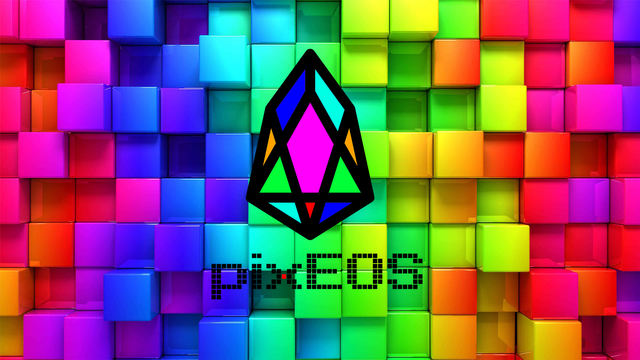 We have been receiving feedback, suggestions and requests from the pixEOS community and here is some relevant data about the pixEOS Pre-Sale thus far:
12100+ pixEOS token holders
Current circulating supply: 557,707,510 PIXEOS
Circulation Supply at Platform Launch: 2,575,500,000 PIXEOS
Total max supply: 4,658,241,350 PIXEOS
Listed below are the firm dates for the pixEOS Pre-Sale Rounds:
Round 1 Deadline: January 9, 2019
Round 2 Deadline: January 25, 2019
ROUND 1
Closing Date For Round 1: January 9, 2019
Round 1: 500,000,000 pixEOS
Minimum EOS per Transaction: 100 EOS
Max. Number of Transactions: Not capped
pixEOS Rate Per Token: 1750
Please note: Everyone who previously purchased pixEOS tokens in Round 1 will receive this bonus amount, which is 250 more per 1 EOS than before. The bonus airdrops are being sent out in the next few days, so hold tight.
So, say, for example you bought 100 EOS worth of pixEOS and you received 150,000 pixEOS last week, you will be soon receiving an additional 25,000 pixEOS. So, in total, you will be receiving 175,000 pixEOS for your 100 EOS purchase.
This bonus was done to accommodate the rising market conditions of EOS.
What if I'm a new participant or want to contribute again?
Each new participant and contribution to the Pre-Sale will already instantly receive the pixEOS tokens to their wallets based on the New Bonus, this means that for each 1 EOS contributed the participant will receive 1750 pixEOS tokens.
ROUND 2
Closing Date For Round 2: January 25, 2019
Round 2: 500,000,000 pixEOS
Minimum EOS Per Transaction: 10 EOS
Max. Number of Transactions: Not capped
pixEOS Rate Per Token: 1000
In Round 2, the 1000 pixEOS rate per token will be fixed at this time.
Participate in the Pre-Sale here: https://launch.pixeos.io/

Stay tuned to our Announcement Channel in Telegram, https://t.me/pixeosio for the latest on airdrops, bonuses, contests and pixEOS news.
Read about us in Cointelegraph: https://cointelegraph.com/news/pixel-by-pixel-new-project-offers-game-where-crypto-players-can-create-blockchain-art
Watch the video where Rob Finch explains pixEOS in a very cool way: