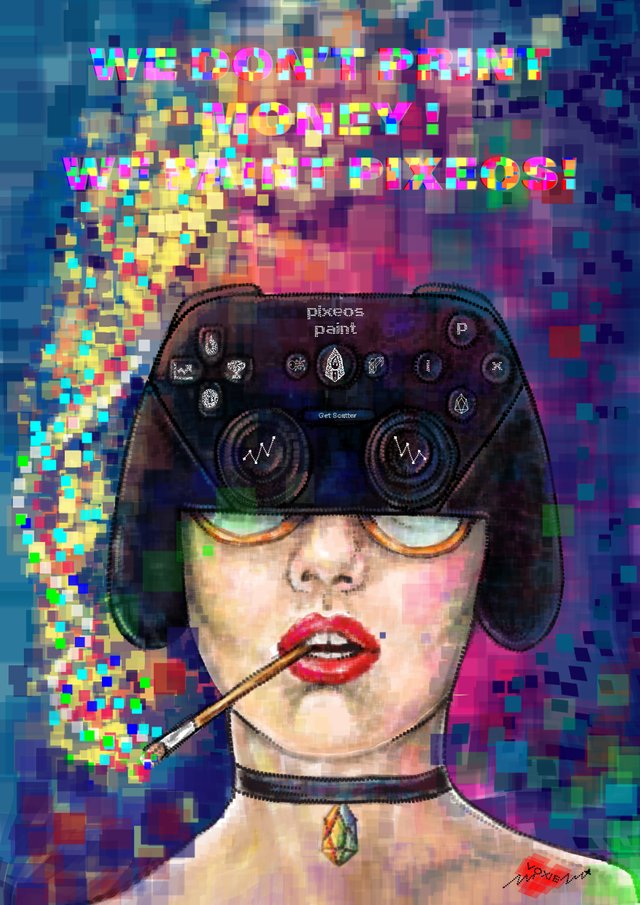 At pixEOS, inclusion is an important focal point of our vision for a robust ecosystem. We've been full throttle on stoking the fires in the furnace of mass adoption, offering up free EOS accounts to blockchain technology and cryptocurrency newcomers, as well as providing valuable educational resources. We've also been working to forge key strategic alliances with major players in the industry as we continue to make good on our mission to expand the platform.
Along this journey we haven't taken our focus off the community that makes pixEOS, and certain community members have signed up to become Featured Artists, acting as ambassadors of the pixEOS art collective. As Featured Artists, these individuals serve as a filament between the hub and the community, helping to guide members who have questions, provide support to newcomers, and of course, contribute to the pixEOS art collective with their unique digital art, animations, and videos that will later be invaluable art assets to the pixEOS platform dApps.
What sets a Featured Artist apart? Featured Artists go through a know-your-artist (KYA) screening prior to joining the team. If you'd like to learn more about pixEOS Featured Artists, check out this FAQ
In addition, one of our Featured Artists Joe Chiappetta has this advice for those of you out there interested in getting involved:
Here is my list of things any artist can do now that would be mutually beneficial to the artist as well as the pixEOS ecosystem.

Draw something excellent on pixEOS Paint, then post that in the general pixEOS Telegram channel as well as whatever additional social media you prefer. Tag/mention pixEOS on social media so the team can re-post, like, etc.
Submit art elements to the pixEOSrama collaborative canvas, which is different than the pixEOS Paint app.
Build up an arsenal of great digital art, write up short descriptions of each piece, and have it ready for when the dGoods NTF standard is completed so the art can be sold as rare digital art on the pixEOS NFT marketplace (projected to launch Q2 2019). EOS and pixEOS related art will likely be an initial added draw for collectors.
Request to be a pixEOS Featured Artist, and if/when that happens, then you can submit art to be turned into merch on the My pixEOS Threadless shop.
Support fellow pixEOS and EOS related artists/technicians on social media.
Write articles describing to your followers the cool things going on in pixEOS.
Post a video documenting the creation of a pixEOS Paint drawing.
Right now the team of pixEOS Featured Artists is still growing. These are some of the team's current members in no particular order: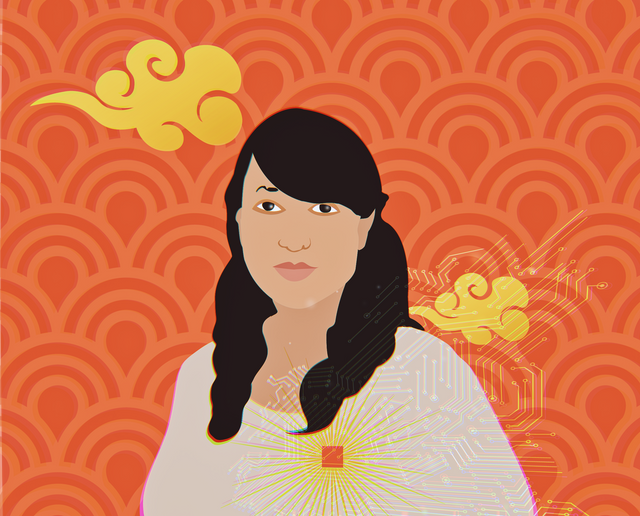 Portrait of Fabi Yamada by Yusaymon.
Fabi Yamada is the Mother of Bots, keeper of the Front End, and breathes life into the code that helps users navigate all aspects of the pixEOS platform. Her robotic creation Voxie is the well loved platform mascot. Fabi's warm personality provides an inviting atmosphere for everyone around her.
Cris helps to create educational animations that allow everyone to better understand the inner workings of the pixEOS platform. Cris diligently creates the various multimedia components we use to educate the community about our platform. He is passionate about motion graphic design.
Gama is one of the project's software developer. When he's not busy coding software Gama helps to design amazing images that seem to jump off the screen. Gama also also enjoys spending his time pursuing photography and 3D modeling.
Reinhard Schmid is a world renowned artist whose work has been showcased all over Europe for decades. He is the creator of the scenic backdrop featured in the pixEOSrama collaborative canvas.
Portrait of Ruben Alexander by AlexandraVart.
Ruben Alexander is an artist whose work spans across physical and digital mediums. He is passionate about exploring the boundaries of code driven art, and is also former Editor-in-Chief of Bitcoin Magazine.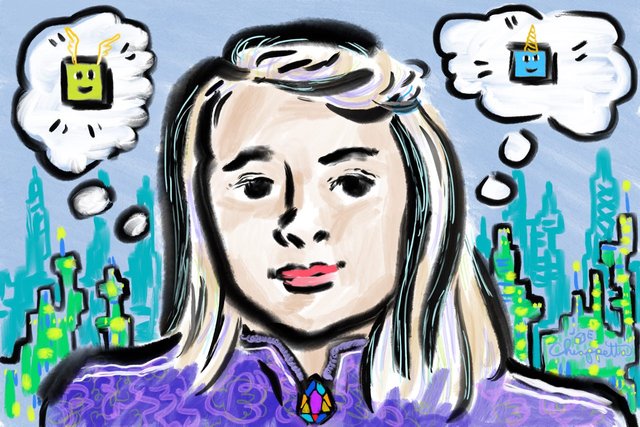 Portrait of Stellabelle by Joe Chiappetta.
Stellabelle serves as the Head of Awesome Content for the pixEOS project and helps out in a number of capacities. Her informational tutorials, original art, animations, and gifs are a staple of the platform. Stellabelle is always there answer your questions, or to lend a hand to a community member in need.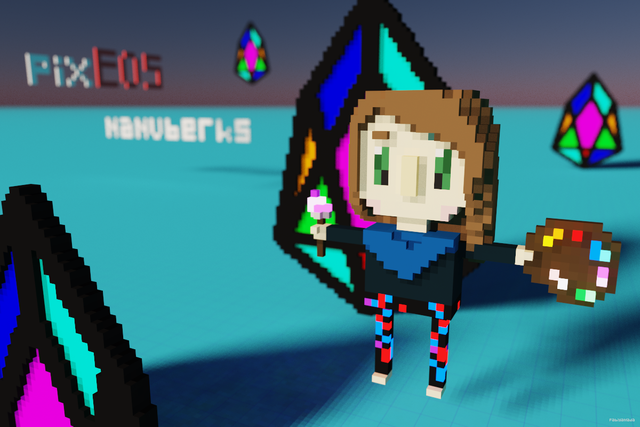 Portrait of Nanu Berks by Fabi Yamada.
Nanu Berks is an artist of global esteem who has been featured in numerous major publications including Forbes, Bitcoin.com, PBS, and MSNBC. Nanu is passionate about philanthropy and helps to support non-profit organizations that empower minorities.
AlexandraVart is an artist who has known it was her calling since she was only 5 years old. Inspired early on by Disney, her unique perspective of the world has allowed her to see things differently and bring that to the canvas.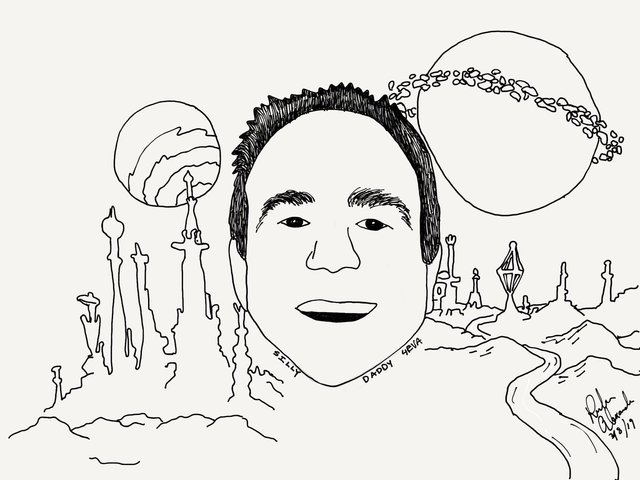 Portrait of Joe Chiappetta by Ruben Alexander.
Joe Chiappetta is an award winning cartoonist with 30 years of experience in the industry. He is best known for his Silly Daddy comics, and has provided invaluable consultation to pixEOS. Joe is inspired by his family, and he strives to incorporate them into his work on a regular basis.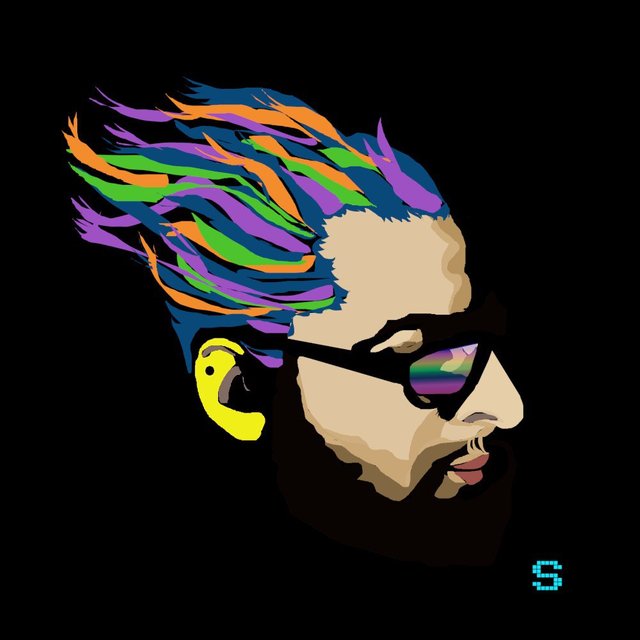 Portrait of Yusaymon by Stellabelle.
Yusaymon is nomadic cryptocurrency artist and full stack engineer. His dynamic and fluid work across mediums is both imaginative and captivating.
As we have often mentioned the pixEOS ecosystem will be comprised of many moving parts, each of which ties back into the platform's tokenomic engine. In addition to serving an important role as pillars of the community, Featured Artists will contribute to significant aspects of the platform soon to be integrated that will drive this engine forward.
One the ways Featured Artists will add value to the infrastructure of the platform is by creating a foundation of curated content, a body of works that will be featured in the Main pixEOS Art Gallery. In the Main pixEOS Art Gallery, you'll be able to explore a wide range of expression from pixEOS Featured Artists, and explore private portfolios.
In addition to the main gallery composed of Featured Artists works, every other artist on the platform will be able to have their own private galleries where they can showcase their own art, and once we've moved forward a bit more with the dGoods digital standard, we'll be able to integrate features that allow individuals to use Personal Canvases to craft submit their own NFTs for transfer or sale.
In the Art House, pixEOS Featured Artists will represent vetted designers that hub goers can turn to for help with creating any type of digital commission. As members of the Featured Artist community, these professionals are there to help anyone achieve their unrealized artistic dreams for fair compensation, a portion of which goes back into the platform.
We've also been doing some careful calculations regarding the Auction House and how rewards from the sale of the NFT comprising of the final incarnation of the pixEOS Paint canvas will roll out. Players left holding pixels when the canvas ends still have a reward coming to them; when the canvas is purchased a portion of those proceeds from the canvas' NFT sale will be distributed to those whose painted pixels appear in it. We've decided to calculate the base price for bidding by adding the sum of all pixels that haven't been painted over, meaning you're guaranteed to get a return if your pixel still remains and the canvas ends after the NFT is purchased.
Once token economics from the Art Gallery, Auction House, and Art House are integrated with platform the massive value that pixEOS Featured Artists bring forth will be truly realized!
Our public roadmap is being illustrated and reviewed to be released in the upcoming days, and we plan to integrate even more features for pixEOS Paint and the platform overall, so stay tuned for a more comprehensive guide through the platform development encompassing plans for the future adjusted to the dGoods standard roadmap and to what we believe will allow us to deliver a robust platform that is lacking in the crypto verse!
Featured image by AlexandraVart.