First of all, massive thanks to @stellabelle, @yusaymon and @juliakponsford because this piece was made by mixing their amazing art!
---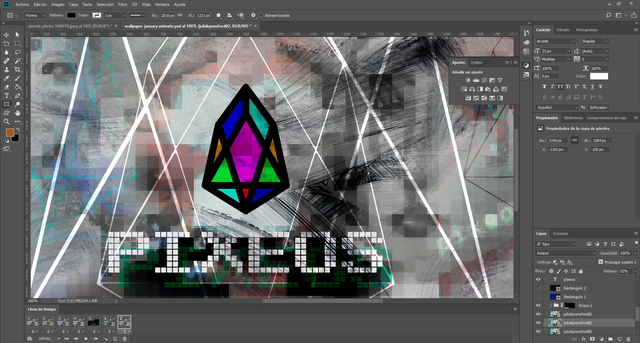 ---
If you are an artist and still don't know about pixEOS.io ... oh no no... well, you should totally join us on telegram: https://t.me/PIXEOS ... pixeos is the ultimate, last stop, non plus ultra place for artists in the blockchain. We are currently working on our first game, the presale of pixEOS tokens is on (fire) ... what are you waiting for?:D
---
So I decided to mix those cool artists pieces to make a wallpaper, gif, calendar... here it goes: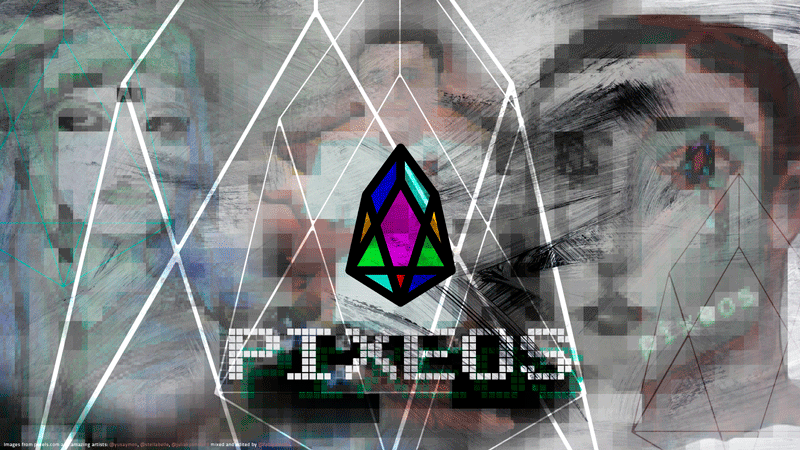 I really like how the animated version turned out, of course, with such amazing art involved, how could it have been different? ;D
...
Here are the calendar and wallpaper versions:
| Scary guy on the left. | Scary guy on the left without calendar. |
| --- | --- |
| | |
---
But the guy on the left was scary for me so I changed to a different fella...
| Not scary. | Not scary with more EOS logo here and there. | Not scary with more EOS logo here and there and January calendar. |
| --- | --- | --- |
| | | |
---
The images are big, 1920*1080px so I hope they fit most desktop and laptop computers, you can also set it as wallpaper in your mobile, I guess, if you want. You should right click on them and open in new tab to see the huge version of each =)
---
I don't have many progress photos, ain't nobody got time for that!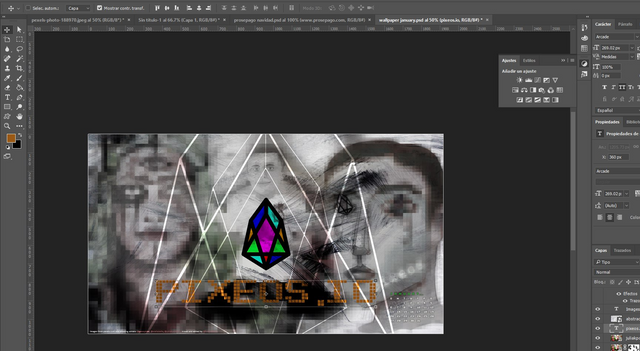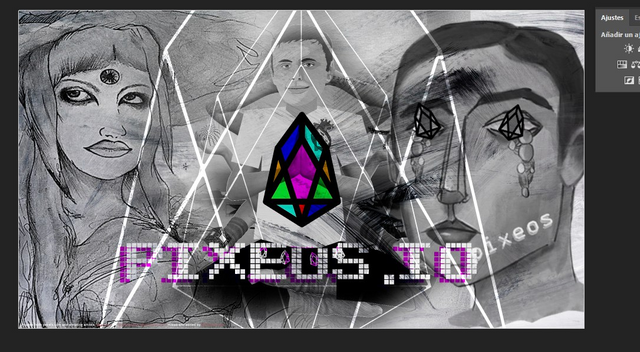 I also used an image from pexels, this exact texture.
---
Probably (I am sure) I will be posting more pixEOS stuff... like... february calendar?... :D I hope you like this series!
Oh! If you want to create your pixEOS calendar aportation, use #pixeoscalendar tag