I am Showing Another 1923 Peace Dollar Back To Back Posts..........
It is #PirateSunday and I did not Post Last Pirate Sunday so I know that I can't keep doing That because I don't Want #PirateSunday to Die..............
I am Going to Pretend The NGC Holder says Pirate Collection on It even Though It Actually says Patriot Collection........
Here is Todays 1923 Peace Dollar MS64 in the Patriot Collection Holder........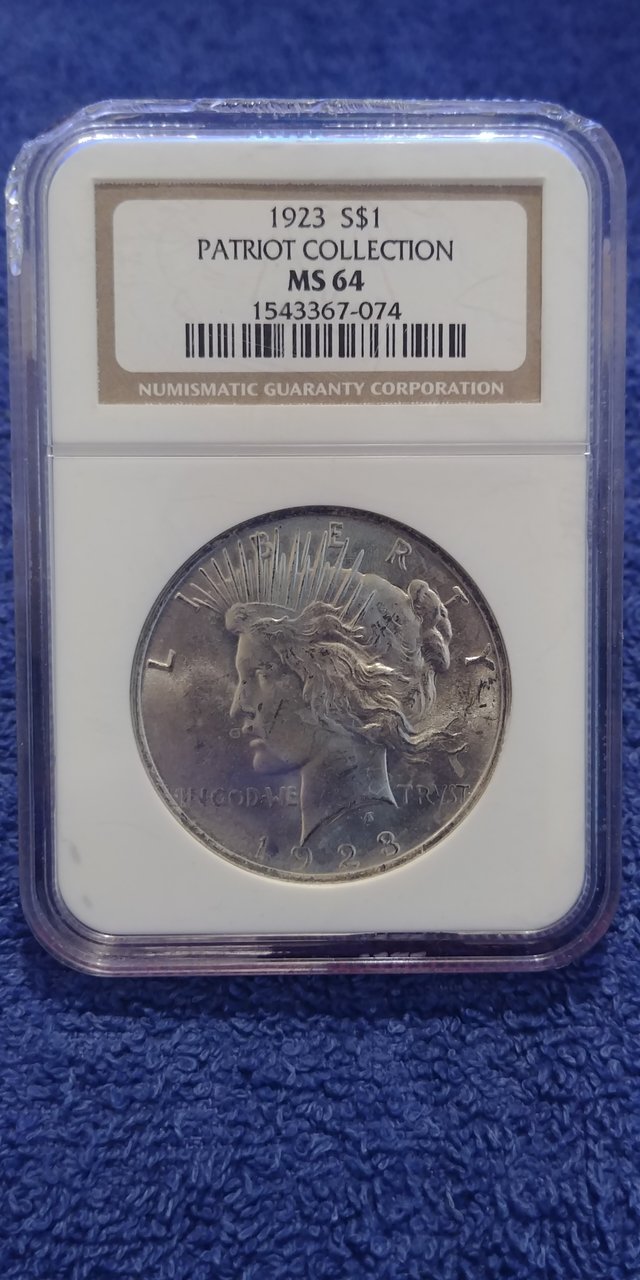 I Have Always Loved The Eagle Design on the Reverse of The Peace Dollar.....So ART DECO, I Think you would Agree.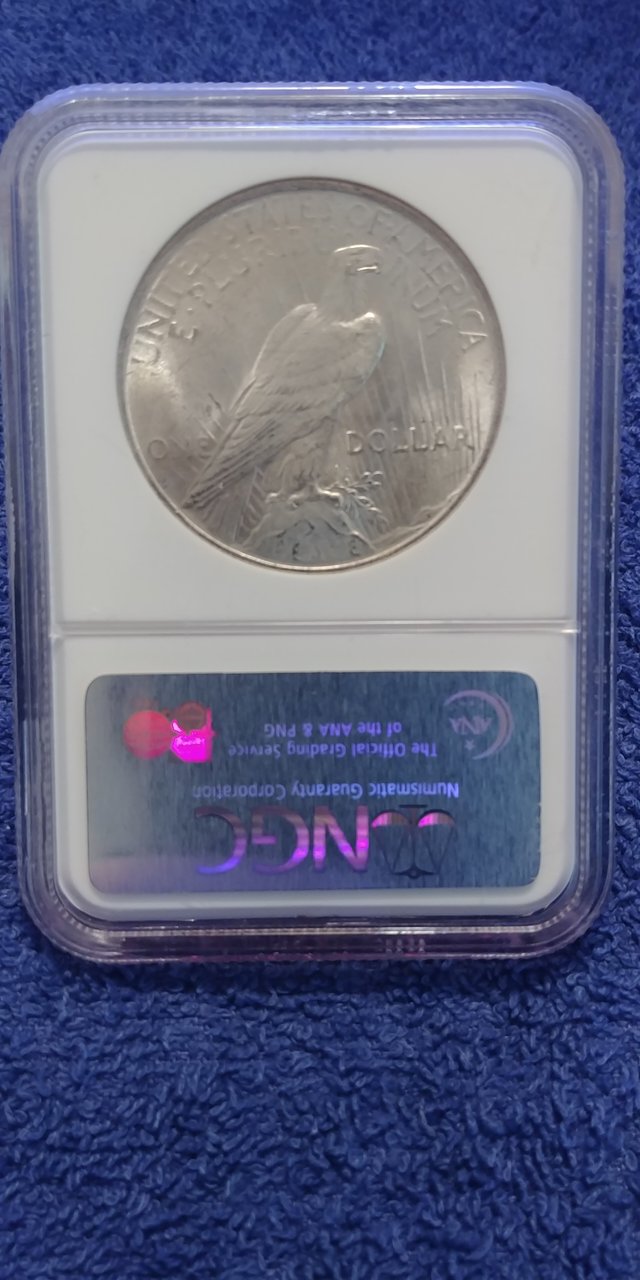 We Need to Take a Closer Look at this Coin..........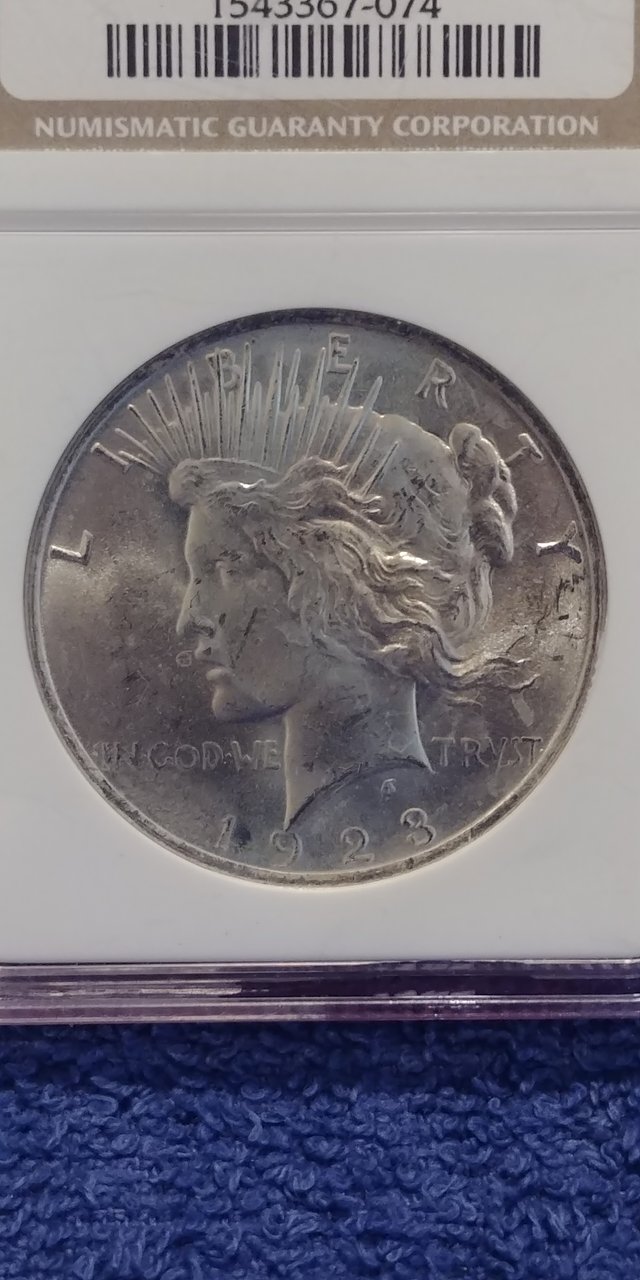 The Reverse in My Opinion is The Nicer Side of This Coin..............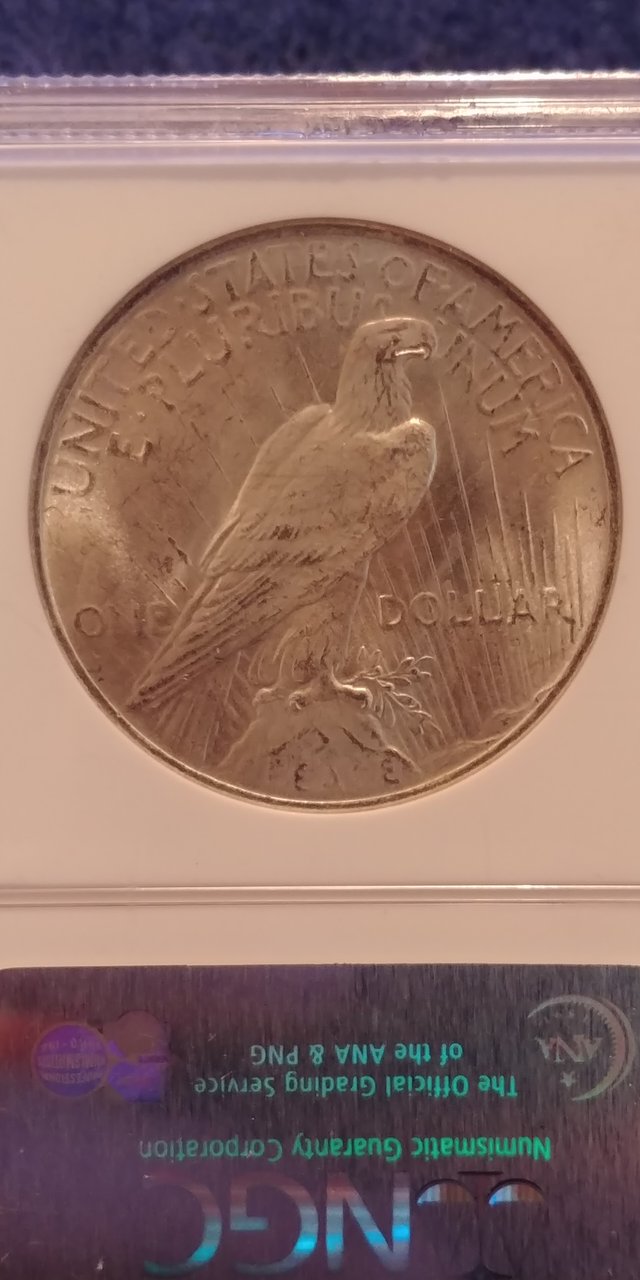 Even Though it's Pirate Sunday I must Apologize for the Lack of no Pirate Content or Coins With Ships in this Post....
Thank You all Steemians and Palnetians that Support #PirateSunday I Appreciate it VERY MUCH !!
Keep Flying The Jolly Roger..........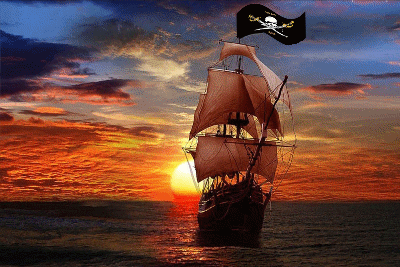 If you enjoy content such as this then please feel free to UP Vote........
Follow me here on Steemit & Palnet @stokjockey
Also Support all of the Silver & Gold Stackers as well as #steemsilvergold !!!