My weekly Top three Posts in project HOPE community.
The project Hope community seems to be an organization of countless wordsmiths, surfing through the community everyday seems like another crash course on every topic supported by the community. Project Hope as a community is known to support variety of contents, with the much-pronounced wide scope of supported content and an unarguably skilled writers in each of this scope, it's always a great experience scrolling through the tons of great contents published here on a daily basis. As a result, rating these contents are even a harder task.
However, with a little bit of personal sentiments, here are my three favorite articles published in the project Hope community during this week. As a matter of fact, I must say it's been a hard time selecting these three articles as many other contents from the community also appeals to me almost equally.
Without further delay, let me take you through my top three posts in the project Hope community for this week.
How To Scale and Improve Income in Your Business
by
@papa-mensa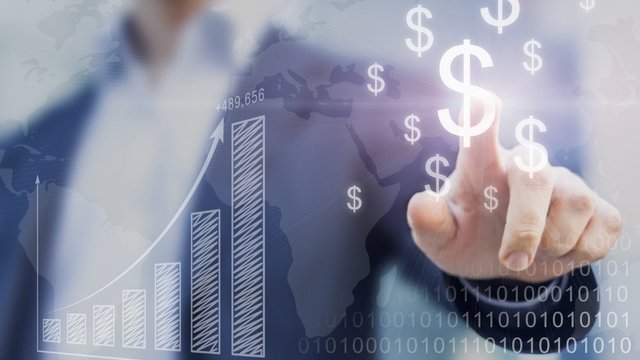 <blockquoteYou cannot make sales if you do not have a customer base or an audience. You need to start seeing social media as a business ground instead of a place to share photos and make unnecessary comments. Sell your business to a customer that is valuable and make sure you are the first choice to your customer and not a second choice.
Continue reading here
Why do I think that time is the greatest treasure that we human beings have?
by
@sandracarrascal
Let's stop for a moment and think what would happen if a doctor told us that we only have 24 hours left to live. We will surely regret all the time we spent in our past to share with friends and family, a situation that for the present with only 24 hours to live is not enough.
Continue reading
here
Banks are Not Profitable for Investment Anymore
by
@alokkumar121
Banks have already started reducing the interest on various deposits these days here in India they are hardly paying 6% or more interest. Only a few brands are offering more than 6% interest on deposits. Very few banks are offering an interest rate of 6% on more on deposits that to with certain condition of tenure here I am sharing and snapshot the percentage from some of the banks.
Continue reading
here
Just as stated, a couple of other articles should also come into this list, it took a very hard time to give a nod to these few, endeavour to visit the project HOPE community and have a good reading time, and for sure you can also be a contributor