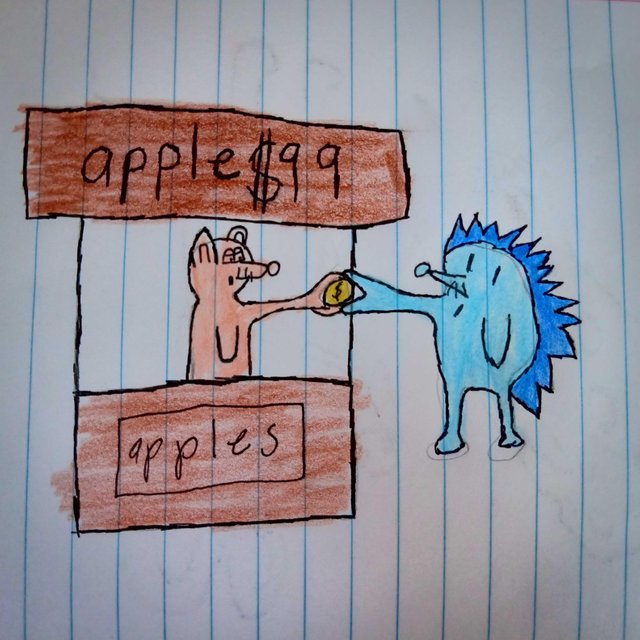 Spiky have gained a lot of Palcoins, so he decided to went out to buy some apples. They will have it later after their dinner. He made sure that he has an extra money, so he brought his Palcoin. This will be the first time to try using the Palcoin. When he reached the store and ordered six apples, he gave the Palcoin to the mouse.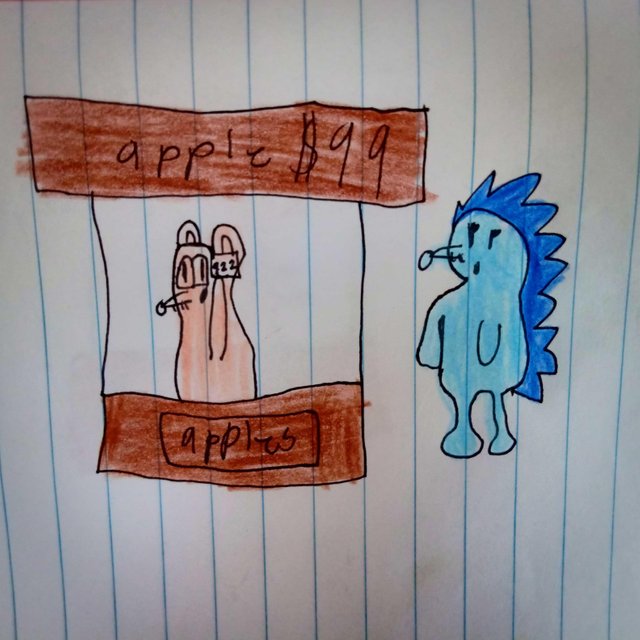 The mouse went suspicious on the coin that Spiky gave. He called the police and reported him that Spiky was using a fake money as payment.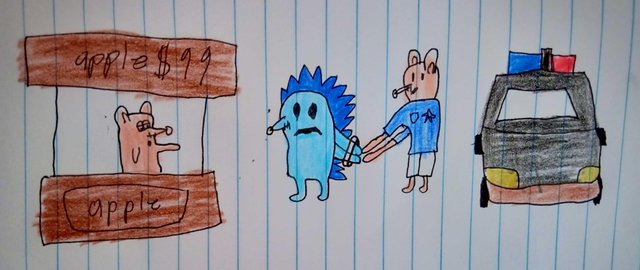 Spiky was arrested due to the coin that the mouse thought was fake.
I think the mouse and the police is still not aware with the coin that's why they thought that Spiky is using a fake money.
Don't worry! Spiky was saved from being imprisoned because his friends and Pinky came to defense Spiky and explain everything to the Police.