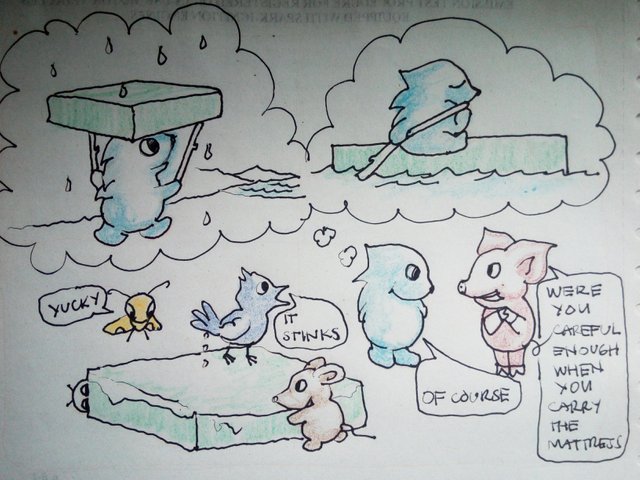 Hello Pinky and Spiky fans,
Here is my entry to the Pinky and Spiky Drawing Contest Week 61. The theme this week is about Spiky carrying a mattress. Thanks to our contest owners @organduo and @laputis for their support and help in building this creative community of Steemians.
On my comics Spiky bought a new mattress for Pinky. He carried it from IKEA going back home. The rain poured so he used the mattress to protect himself from the rain then it flooded, he used the mattress like a boat to get home. Pinky is joyful to see her new delicate mattress.
The texts are not clear so here is the written conversation
Pinky: Were you careful enough when you carry the mattress?
Spiky: of course
Cornelius: it stinks
Betsy: yuck
Hope this comics made you smile 😋
Thanks for dropping by
@jadung