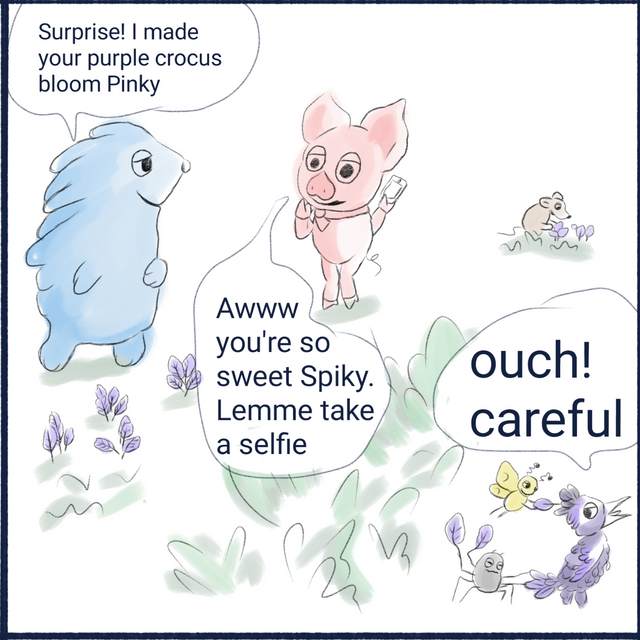 Hello Steemians, eSteemians and pinkyandspiky community,
This is my Webcomics entry to the Pinky and Spiky Drawing Contest of @organduo and @laputis. Spring is not yet in so it is impossible to grow plants but Spiky thought of playing prank on Pinky. He knows that Pinky loves purple crocus because she makes saffron out of them. Spiky ordered the little ones to pluck a few feathers from the purple cardinal, Cornelius. Then instructed Dietrich to place these feathers in the garden to look like purple crocus flowers. Poor Pinky she even took a selfie with the said flowers.
Hope you guys like my entry. I thought I would not be able to think of an April's fool related comics until I saw the post of @laputis about the beautiful purple crocus that are in bloom. Linking the color of the flowers with Cornelius' feathers came easy. You never know when or where inspiration could come from I'm glad something came for me.
Happy weekends
@dinglehopper