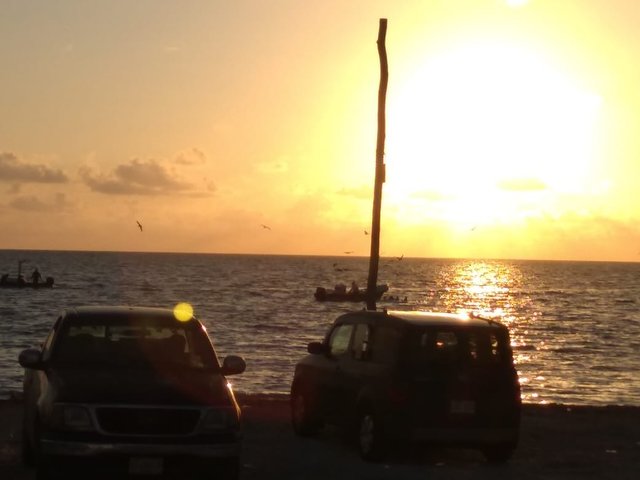 ---
Living in Cancun has its benefits, for example when you wake up early in the morning and went out for a sprint and you can see this beauty.
But what it's really has got my attention is the fisherman's that they are start to do the labor for their family it was kind of a flash back that bring me toughts of the past and makes my realize that we use to be very rich; Back in time we only needed the sea a bout and our family, the rest of it, was God to given for that day.
Now i understand the only thing that i need to live its me, a boat... and the sea... The rest of it, is God's will.
---