---
#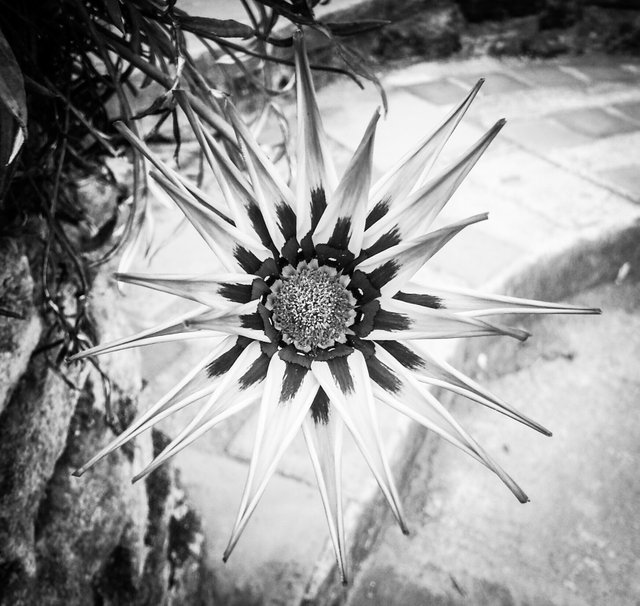 Photo by @ubikalo 2017 - Galipán, Venezuela



Belleza / Beauty
Español
Naturaleza
Blanco y negro
Luz natural
Cámara Smartphone
Modelo Samsung Note 2
Editada con Adobe Lightroom
Flor tomada en Galipán, en blanco y negro sigue siendo un ejemplar maravillosamente hermoso, Venezuela está llena de bellezas naturales.
Esta imagen es mi foto para el concurso de #phototalent de @oscarps y @mrstrange Tema #Smartphonephotography Blanco y negro
English
Nature / Flower
Black & White
Natural light
Camera Smartphone
Model Samsung Note 2
Edition Adobe Lightroom
This flower was in Galipán in Warairarepano Mountain in Caracas, a beautiful flower in an beautiful place in Venezuela.
This is my entry for #phototalent contest by @oscarps y @mrstrange Theme #Smartphonephotography B&W
---
Puedes encontrar las reglas del concurso acá


Thank you for your visit to my steemit post, I would like to read your comment and/or opinion about it. follow me for more...if you are interested in Veenzuela, travel here to know amazing places with cunstomized services just let me know and we can arrange this trip for you. IvanLeonV@gmail.com. Cryptos accepted.

---


Graphic design by @dgcarlosleon / Photography by @ubikalo
Find me and follow me in >>

Instagram @ubikalo / Twitter @ubikalo / Facebook page Ubikalo Fotografía / Telegram ubikalo



Creo profundamente en la visión de la platafoma de Steemit como la mejor forma de incentivar y recompersar la creatividad humana NO AL PLAGIO DE CONTENIDO.


I do believe strongly in steemit vision and I support its policies about original content, let´s be creative!