Macro Photography || Hopper
Hello everyone.. come back with me with @yusriz4l on this occasion I will share some photos of small animals or types of insects for all of you that I met a few days ago.
Grasshoppers are herbivorous insects of the suborder Caelifera in the order Orthoptera. These insects have antennae that are almost always shorter than their bodies and also have a short ovipositor.
Grasshoppers are animals that we can easily find in the environment. This animal belongs to the group of plant-eating insects or herbivores. Just like other animals grasshoppers also have a number of characteristics.
The grasshopper has a pair of antennae on its head. The function of the grasshopper antenna is to detect air movement, smell, taste, touch and changes in temperature.
Grasshoppers have wings but are generally not used for flight. These wings function to produce sound by rubbing against the femur or femur of the grasshopper.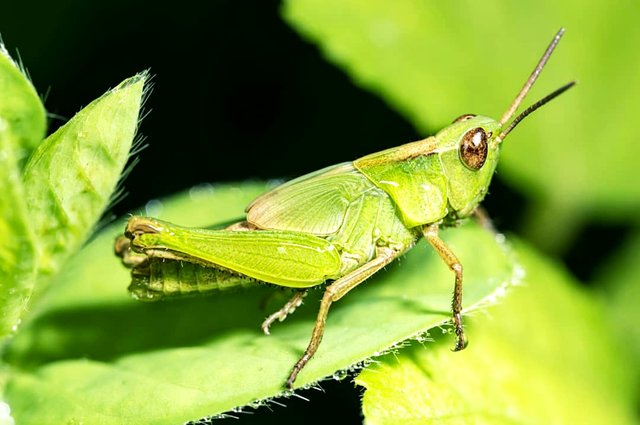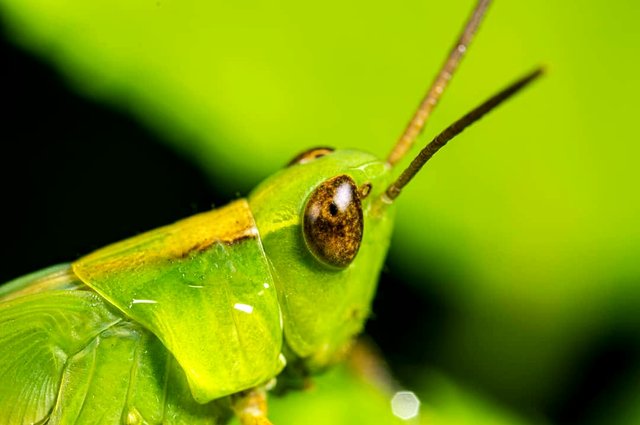 This my short product description or my experience today. Hopefully this will be useful for friends here .. Thank you greetings from me @yusriz4l apologize for the shortcomings.
"INFORMATION"
| Camera | Smartphone Samsung S8+ |
| --- | --- |
| Category | Photography |
| Location | Aceh - Indonesia |
| Photographer | @yusriz4l |
---
---
Thanks for visiting my blog and seeing my photography
---
---