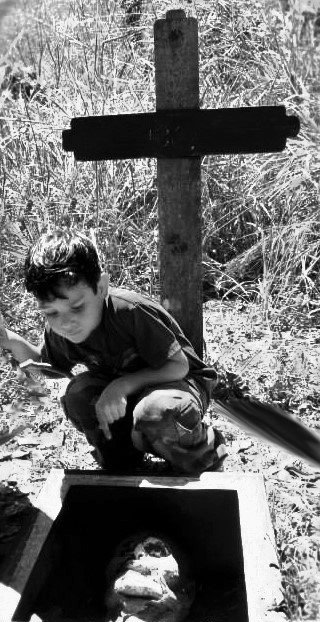 Hello, my dear friends from the Steem planet:
Continuing celebrating my first year at Steemit, and despite the blackouts and Internet fails in Venezuela, here I am--
What a better way to celebrate such a happy anniversary than participating in the great contest that week after week is curating our beloved dolphin @melinda010100? On this occasion she has invited us to play with our photos of shadows by editing them.
And how do I know that she, like me, loves #cemeteryphotos I wanted to participate with this photo I took when my nephew Diego, great hiker and good boy, was contemplating a mummy near the mausoleum of Dr. Gottfried August Knoche, a strange personage born in 1813 in Germany and died in 1901 in Venezuela, who was a surgeon who invented a formula to conserve corpses in his laboratory located in his Hacienda Buena Vista, Good Eyesight Farm, near the Picacho de Galipán, Galipan Peak, in Vargas State, on the north face of the Waraira Repano National Park, in the north-central region of Venezuela.
To make the photo more dramatic, I wanted to leave my nephew alone, and I edited it with the FireAlpaca free software:

Here is the full color version: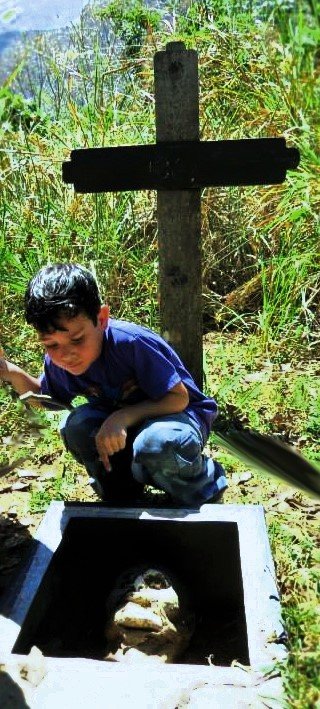 And here is the original photo: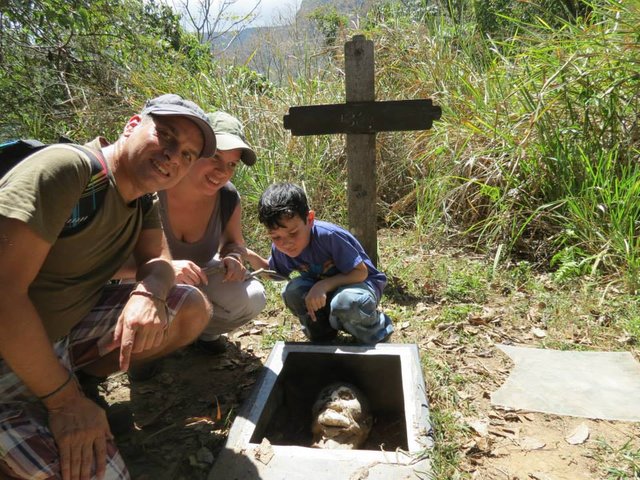 .......•••••••☺•••••••.......
By the way, I must clarify that this is not a real mummy because the originals were looted a long time ago, who knows by whom. This replica was elaborated by the conservationist group Fundación Historia Ecoturismo y Ambiente, History, Ecotourism and Environment Foundation, Fundhea, which, in a self-managed way, tried to recover this historic site.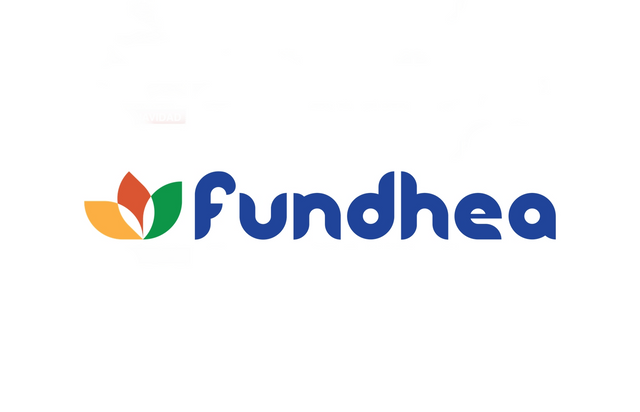 If you want to contact them, here is they page

Thanks to @melinda010100, by curating cools contest as #shadowphoto contest is... This was my entry to the Round 66 which theme is Edited Shadows.


100% 🅾🆁🅸🅶🅸🅽🅰🅻 🅲🅾🅽🆃🅴🅽🆃
The texts and photos are of my intellectual authorship.
https://firealpaca.com/ helps me with the edition of the photo
https://www.deepl.com/ helps me with the traslation
It would be a great pleasure for me if you visited my blog--
@yomismosoy