Hello kittens  😻 
Look what I cooked for Steemit. I painted a portrait of a nice guy. He lives in India  🌸 
His name Ali Ansari   💕 
Of course the photo with me and my art: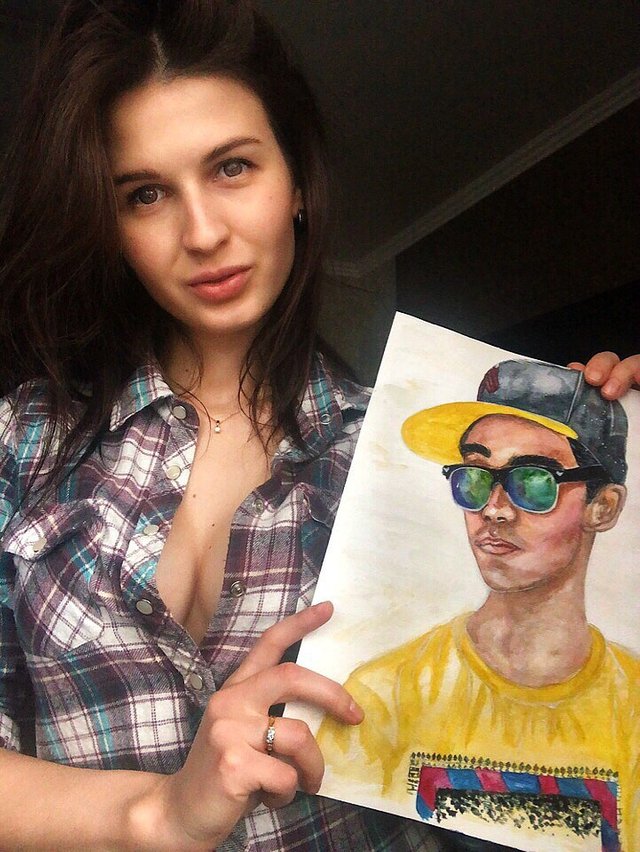 Well, as you are probably already used to, that in every message I send you a process. Perhaps this will help those who want to learn to draw. Learn with me)
This time I am quite happy with my pencil sketching. I do not know how, but I managed to draw as I wanted. Remember, the more time you spend on a sketch, the easier it will be to work with watercolors.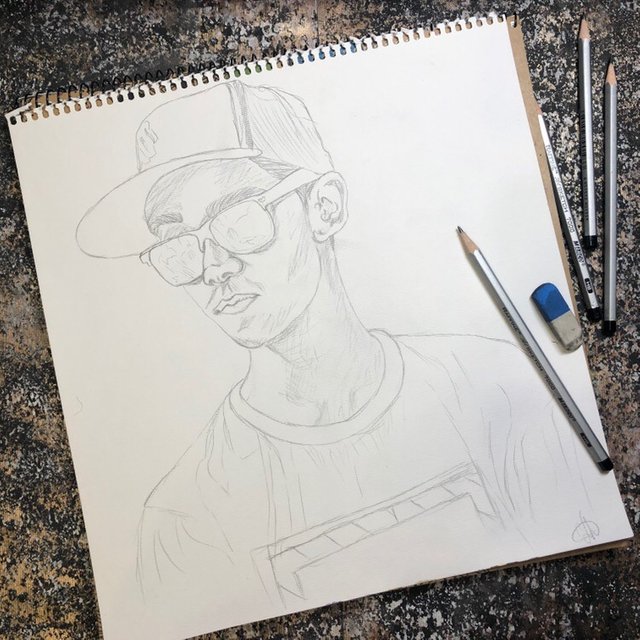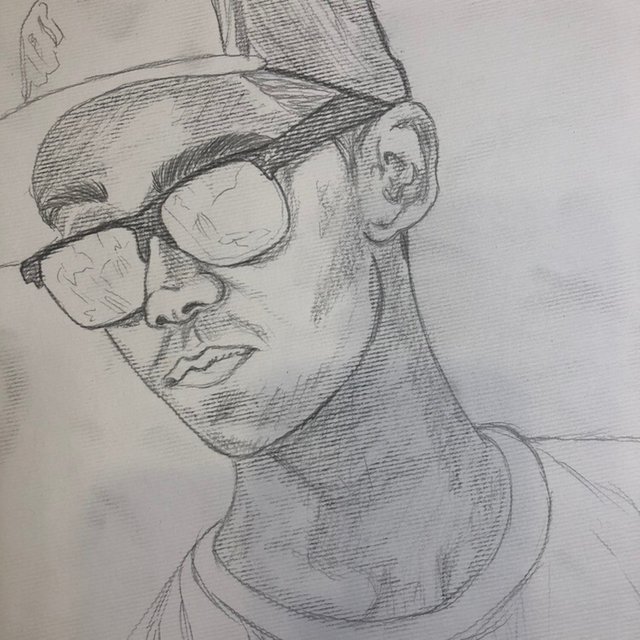 Work with watercolor
Watercolors - one of the most favorite artists. Firstly, watercolor has a lot of different techniques, and secondly, you can create a beautiful drawing with it, even if you can't draw at all.
With watercolor you can paint anything you want - from a realistic portrait to fantasy alien worlds. Many people think watercolor is a complex artistic tool. But all you really need to learn to paint with watercolors is to just start.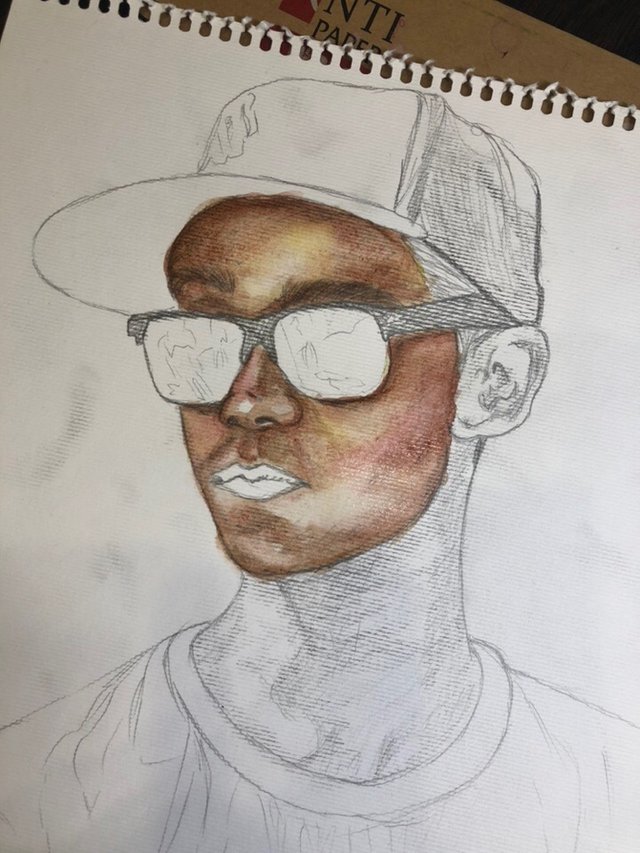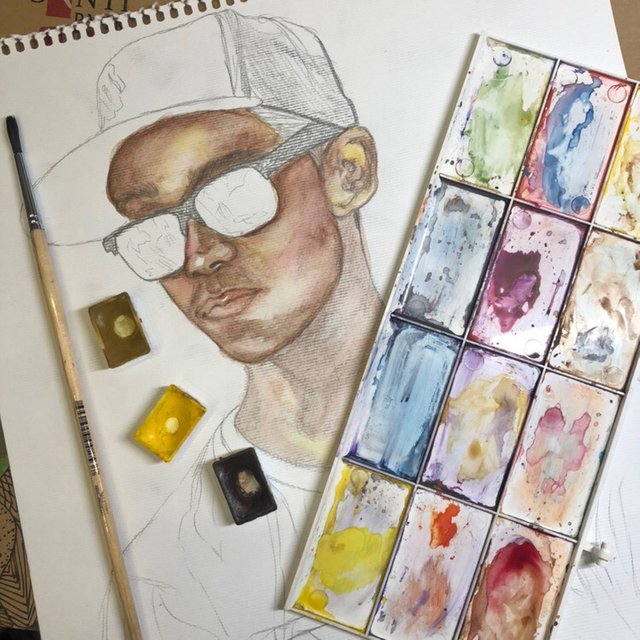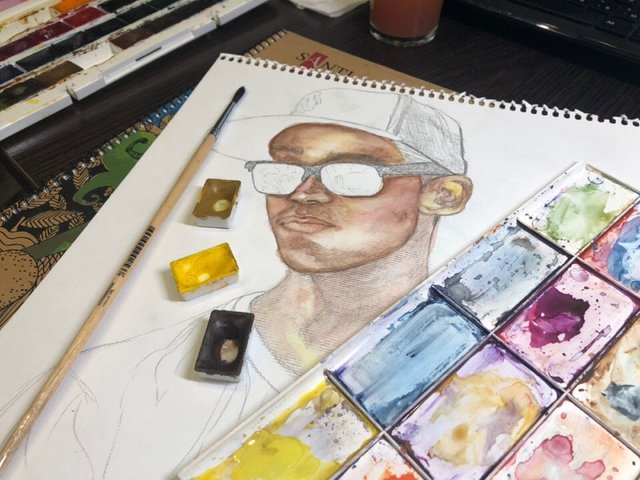 If you've never painted before, it's time to get down to business. Open the album, create interesting textures and stains with watercolor in order not to freeze on a white sheet. Push off of them in search of the plot. Color pages can be bright and disturbing or create a calm, melancholic mood. The color or texture can prompt the next step - and perhaps you can't wait to paint without them.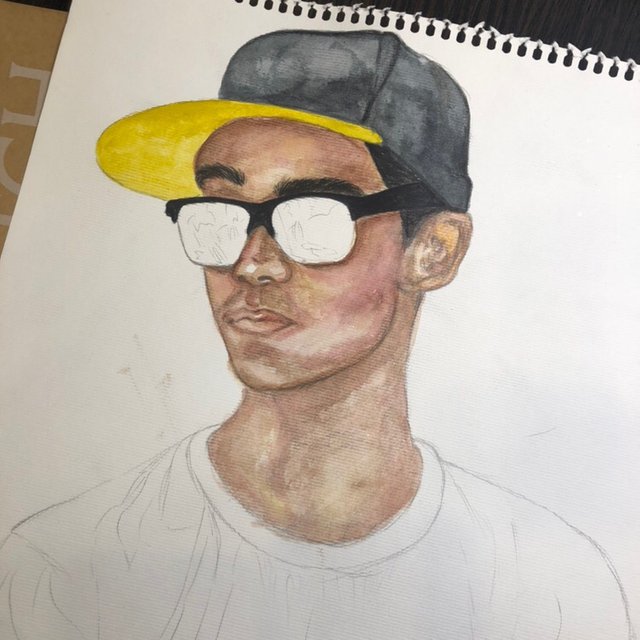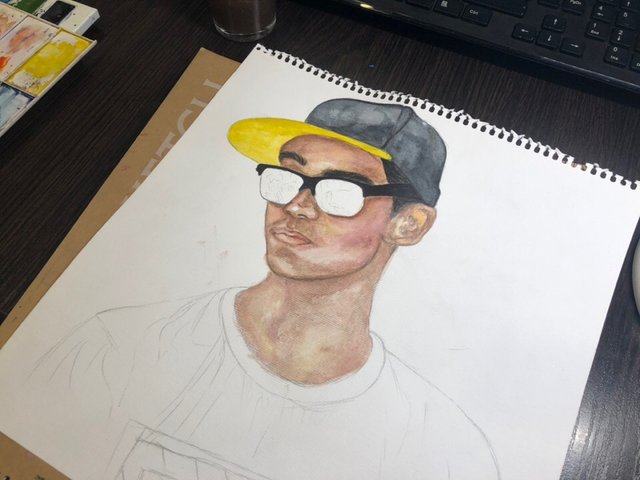 Watercolor paper
The result of the work depends on the quality of watercolor paper. Go to the bookstore and select 5-10 pieces of different sheets of watercolor paper for a sample. Be sure to make notes on each sheet (grade, weight of paper and the results of working with it). A suitable paper weight for beginners is 300 g / m2, some professionals prefer 600 g / m2. There are other types of watercolor paper, for example, NOT paper and paper with a rough texture, or cold-pressed paper.
I like Fabrianno paper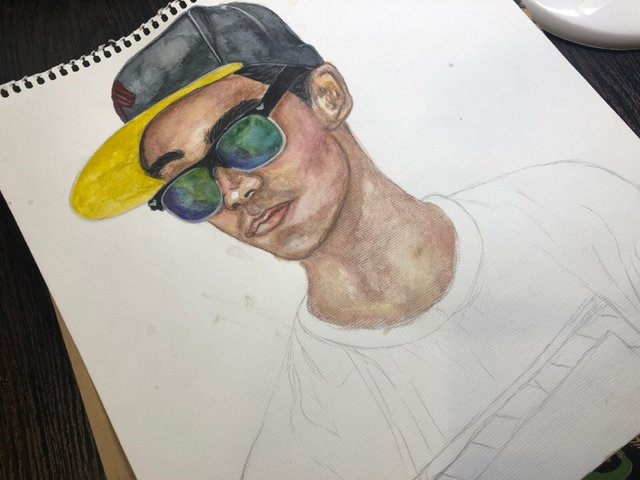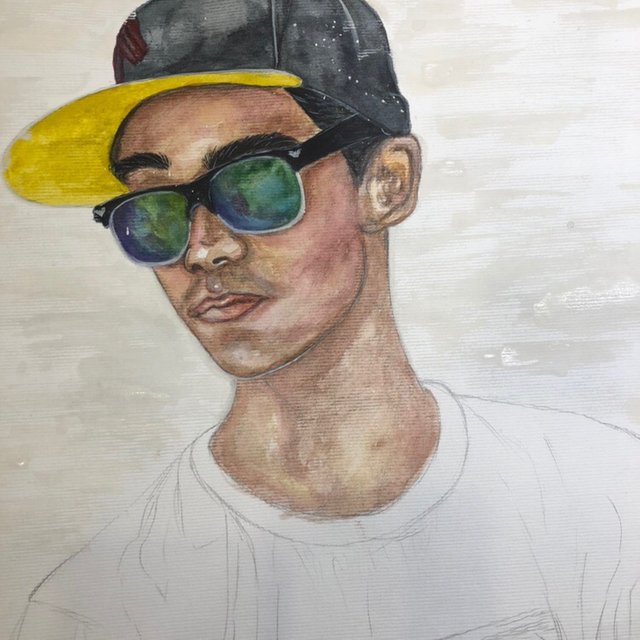 Use professional paints
Even novice artists should purchase professional watercolor paints. Unlike cheap analogues, art paints are beautifully laid down and laid out on paper.
Advice Test new paints and other art materials as often as possible. Experiment. Do not become hostage to one habit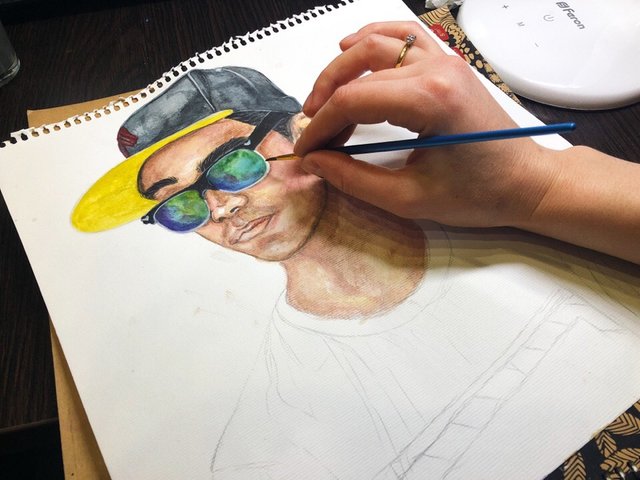 My art is ready) I hope you enjoyed my work. I already sent this job to this guy. He liked this. But at least he said so))
By the way, subscribe to my page on Instagram:  dashulya_yakubenko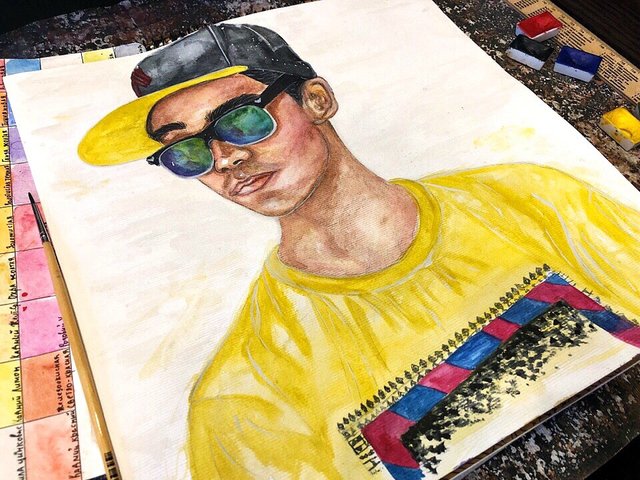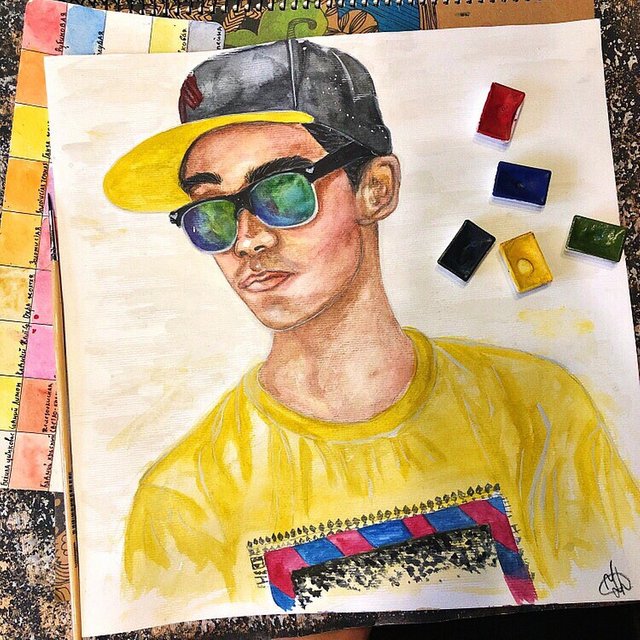 Thank you for support! ❤️ ✨
Great support! Thank you! Will be able to continue sharing your work with you 💕
I feel like drawing hours are pouring into something more ... I never imagine how I want to draw, it turns out all by itself.
Even now I'm on the verge of new discoveries and experiments! Let's see what happens next, I hope you will be with me and will also support, for me this is important ❤️