It had been a while since I'd seen any other dogs, so my human decided to take me for a visit to see my friends, Roxie, Rogue and Loki. Roxie couldn't come out to play, because she'd hurt her paw from running around a bunch, but Rogue and Loki and me had a fun time at the river instead!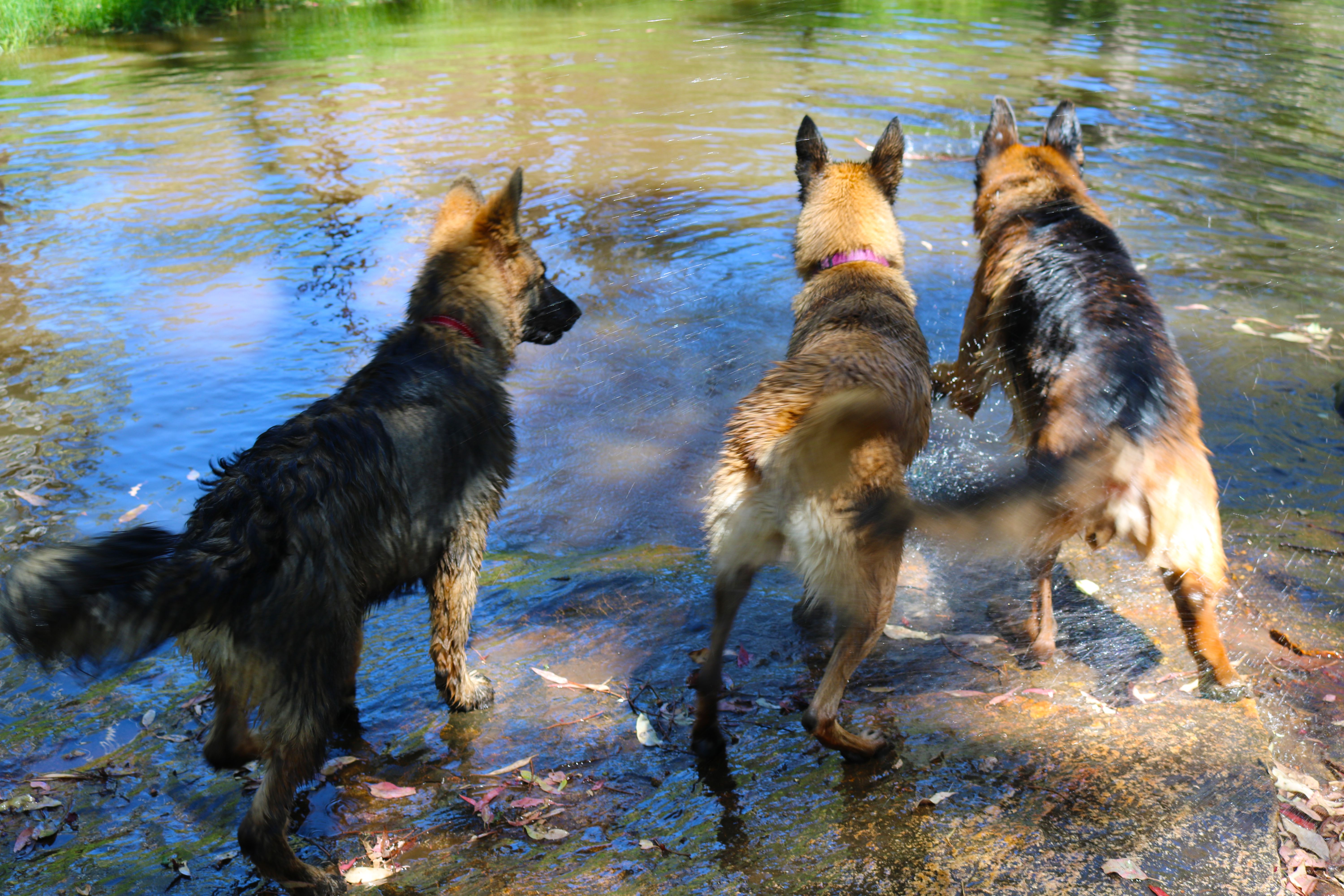 Loki is a 5 month old sable German Shepherd (I'm a black and tan German Shepherd). Last time I saw him, he was only a little pupper, but he's grown a lot in the last few months and still has more to go!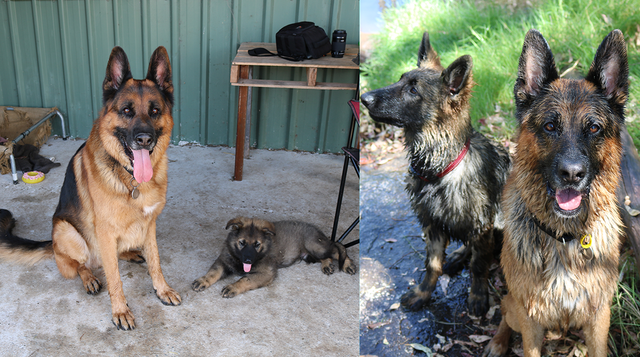 Rogue is my other friend. She's a Belgian Malinois, another type of Shepherd, and is about as big as she's going to get!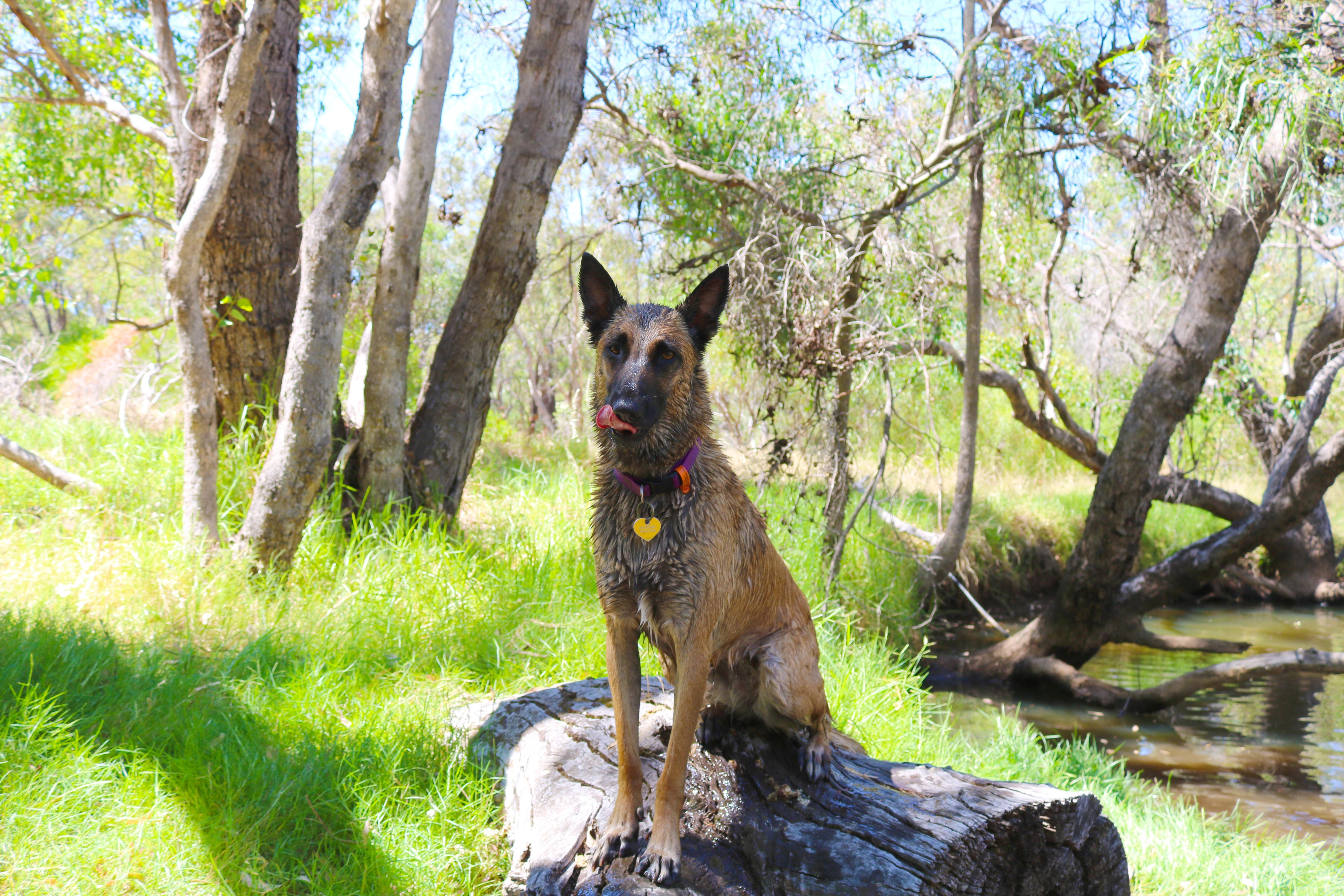 With Rogue (and Roxie), it took a couple of times before I realised that her and I were going to be good friends. Now we have lots of fun playing together!
But male dogs are still a challenge for me... and I don't know how to act around puppies. I kept putting Loki in his place if he got too rambunctious, and so he kept his distance from me a little bit at times!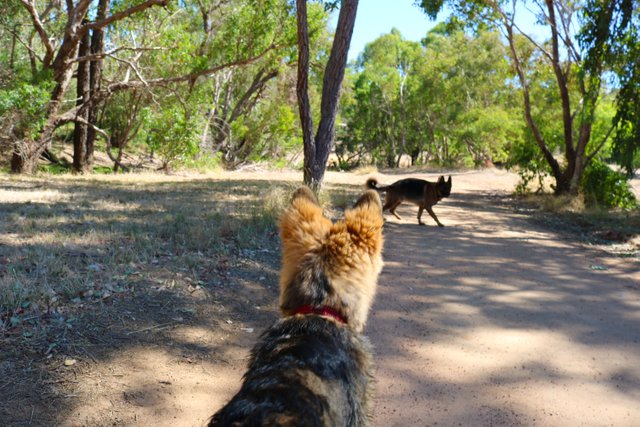 And he'd get a bit nervous if I popped up behind him!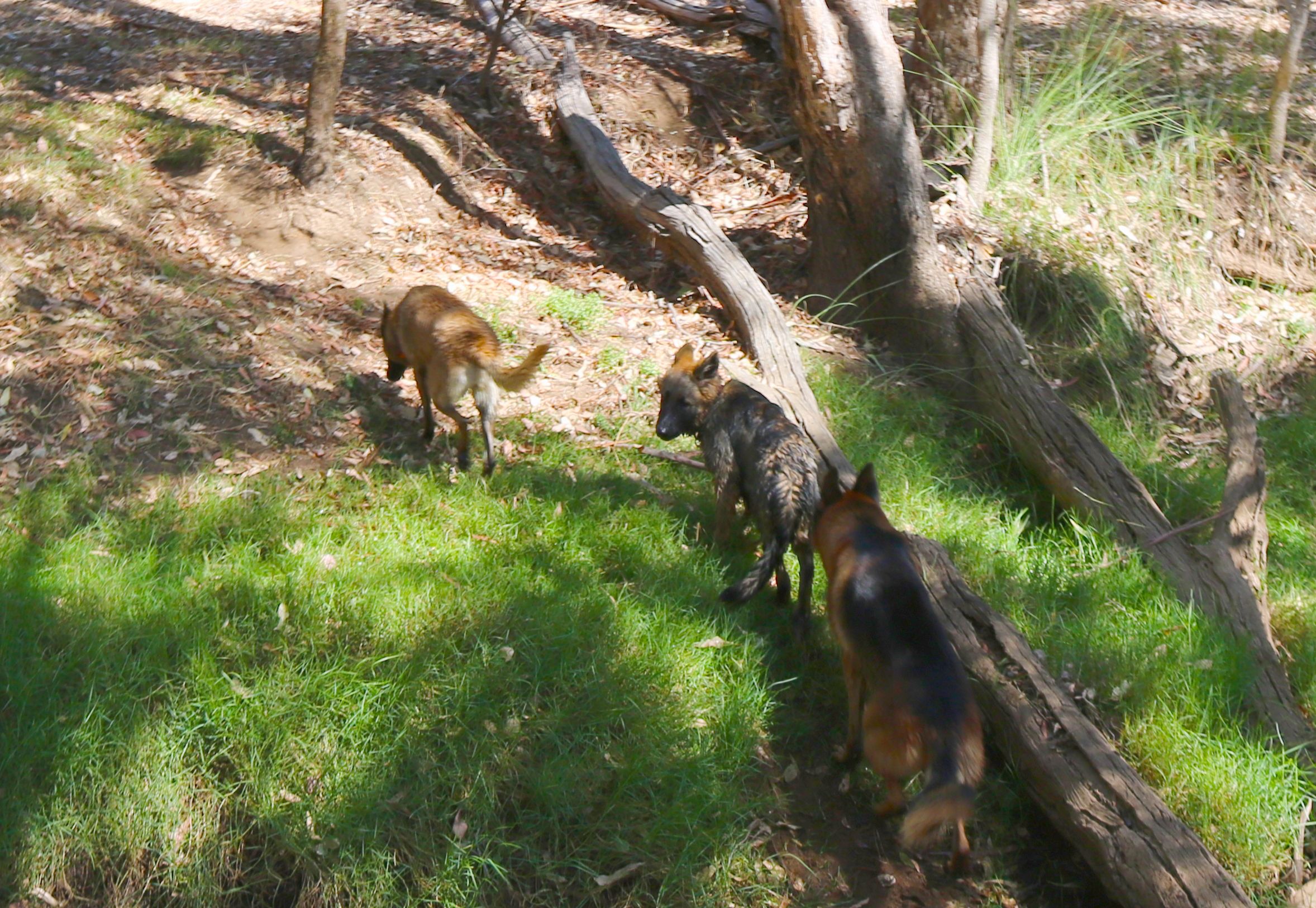 Not to mention lots of hiding behind his human when things got scary!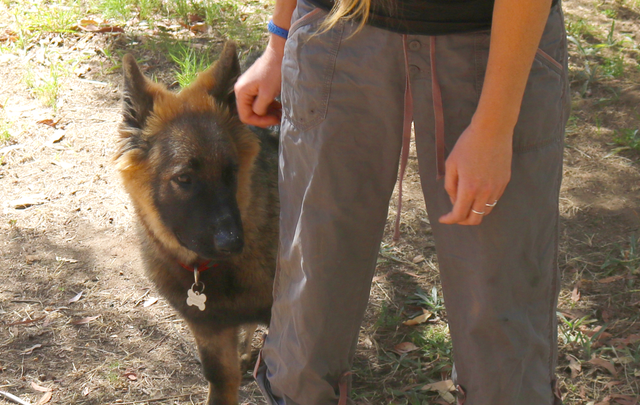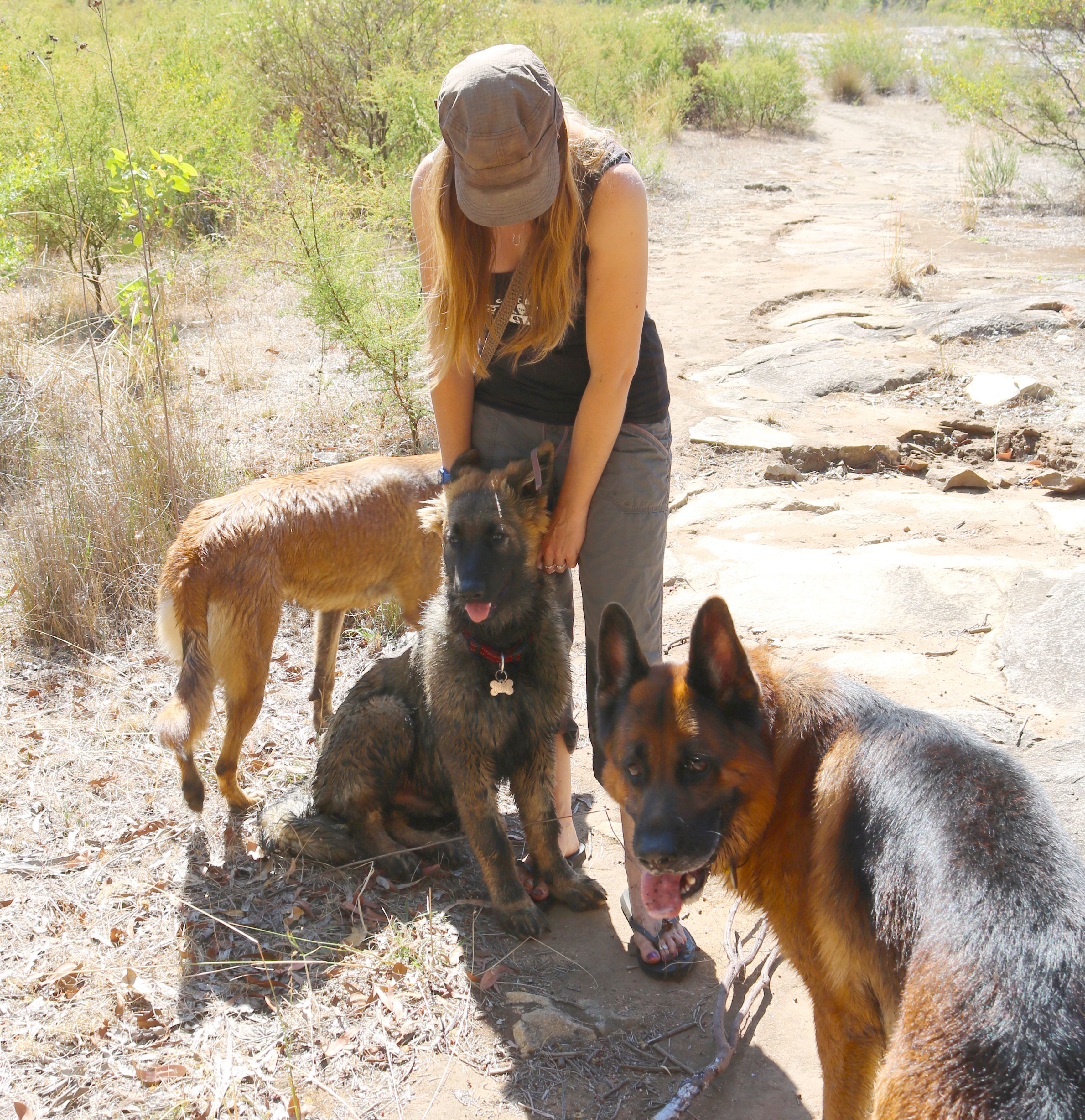 And of course, lots of being good for treats!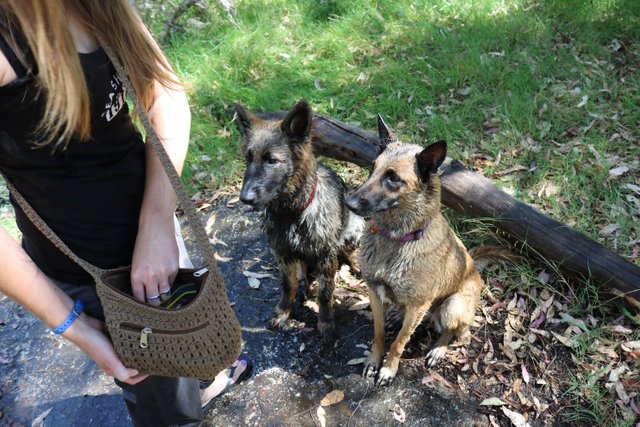 Their human even threw the stick for me a whole bunch!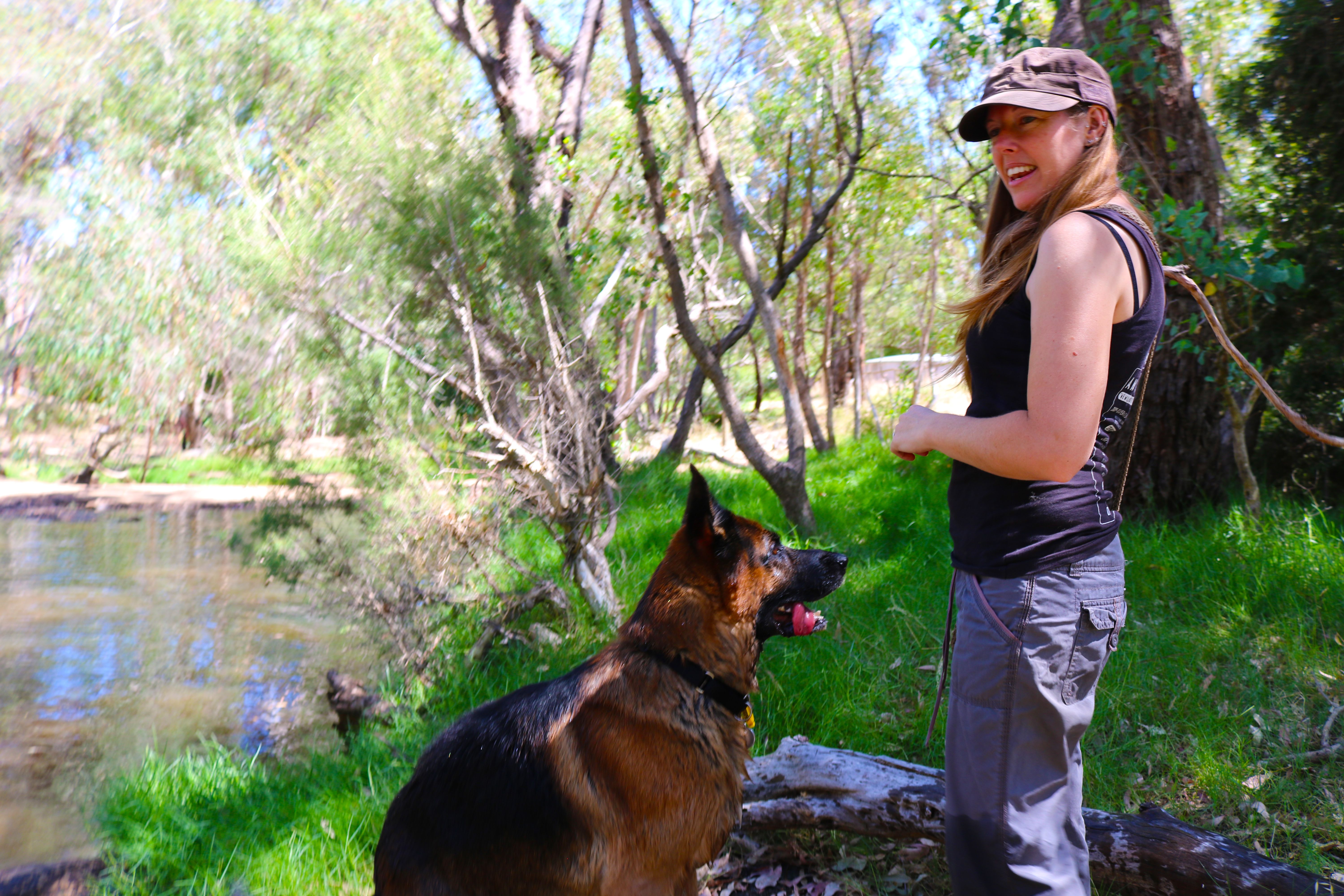 Overall, we had a very good time playing at the river!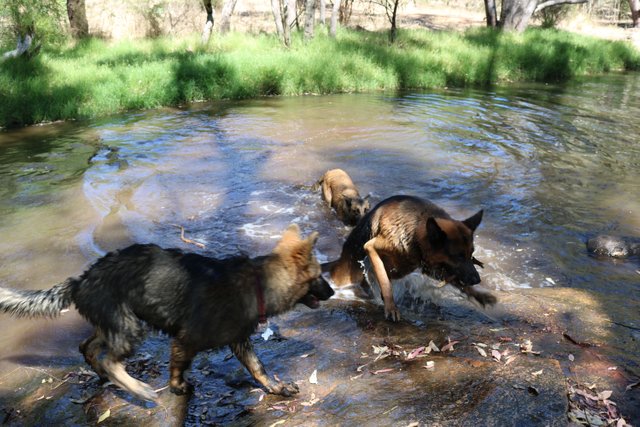 Even if I thunked my head on the slippery rocks!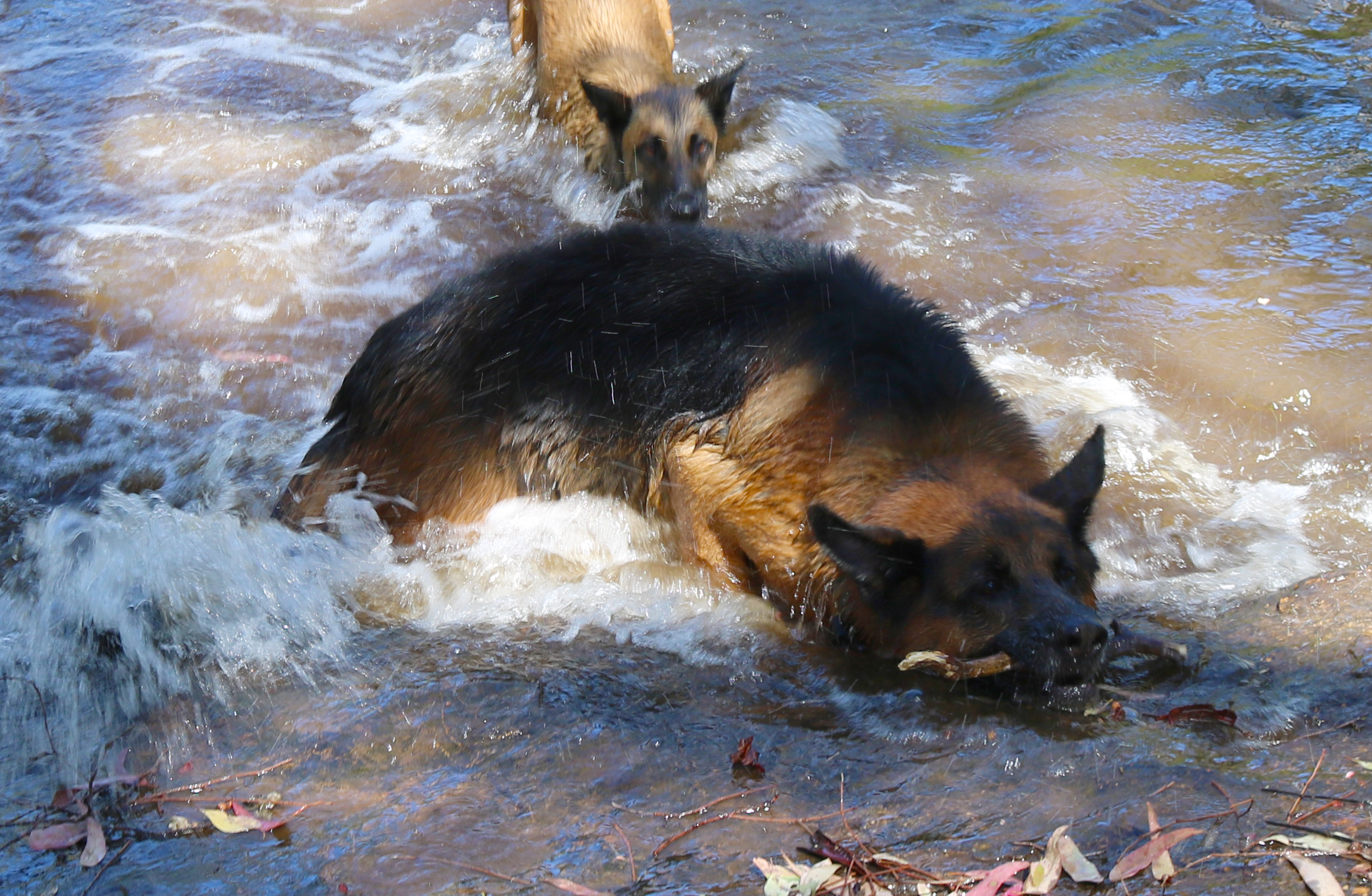 I can't wait to go back!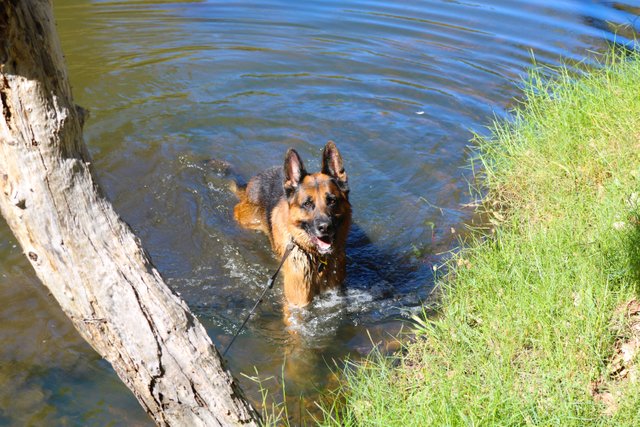 If you liked my photos, please follow, resteem and upvote! All of the Steem I earn gets sent to my human and re-invested back into the network in the form of Steem Power!