Studio lighting can be clean, complex, and campaign-friendly, but there's a world of magic in natural light. Here are 5 tips to making it work on your next photoshoot.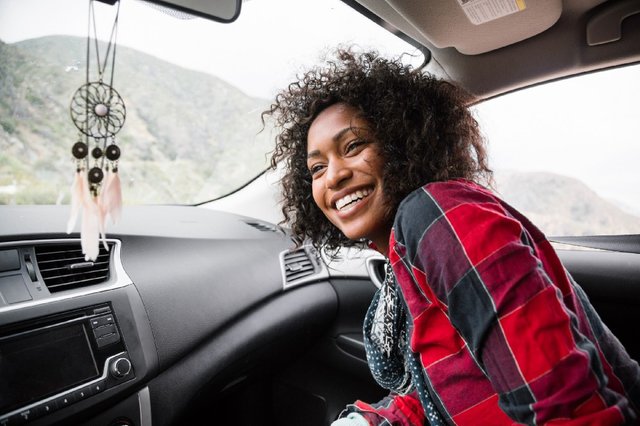 (The Good Brigade / Nolwen Cifurentes)
A common myth among many photographers is that commercial portraits need to be shot –often in a studio – with slick, often expensive lighting in order to have sales potential, capture a mood, or "look professional." Of course, high studio production can be compelling and iconographic — fashion photography legends like Annie Leibovitz, Platon, and David Lachapelle have done wonders with comprehensive lighting setups — but it's not always necessary to get fancy to effectively communicate an idea and make an image that will appeal to customers. And increasingly over the past decade, clients have opted for "authentic" images, ditching the glossy studio for photos that feel "more real." With this in mind, we've put together 5 tips for using natural light to make portraits that brands will love.
#1 Window Light is Magic Light
Using window light can add a sense of contrast to a face, build mood and a give sense of psychological drama to your subjects. The level of drama will vary with the quality of light — sunny days providing more contrast, and overcast light allowing for an even balance. In either situation, the closer your subject sits to a window, the more dramatic the light and contrast will be, so we recommend playing with distance until you get the results you want. On a deeper level, it can reference some of the greats from classical painted portraiture (see tip # 5 for a deeper dive into the wonders of portrait greats Bronzino and Ingres.)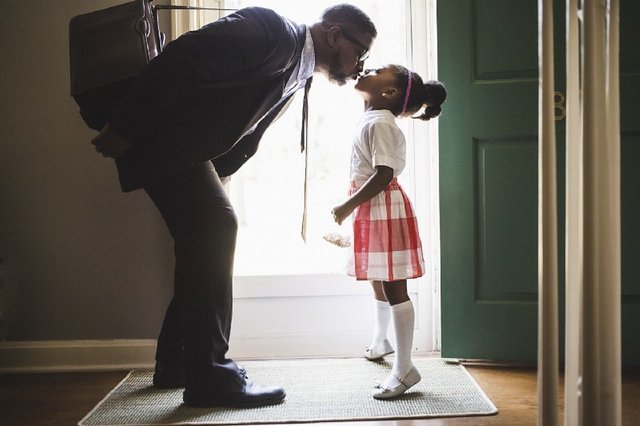 (The Good Brigade / Chad Springer)
#2 Overcast Skies are your best friend forever
Great photographs don't always require great sunny days. Bright, direct sun can make a shoot more challenging, create harsh uneven shadows, or be a blinding, squint-inducing force ruining the desired connection between you and your subject. In contrast (pun intended), an overcast sky can facilitate a more compelling portrait and can act as nature's-own softbox, magically spreading light over your subject. To avoid the potential pitfalls of the light appearing "too even" — or flat — open up your aperture to create a shallow depth of field (you'll likely have to do this anyway since the light will be subdued) play with bold colors, or shoot your subject from an angle that helps guide the light into their eyes while avoiding the squinting effect.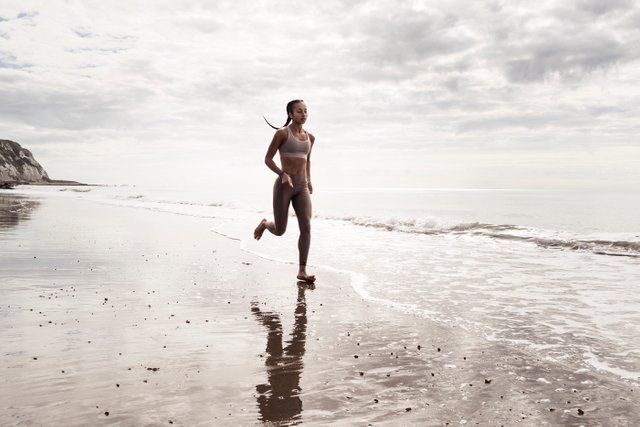 (Image Source / Igor Emmerich)
#3 On a sunny day: run for the shadows
As we mentioned above, bright light can pose a difficult challenge and can cause your subject to squint or create less-than-flattering shadows. If you're stuck with a blazing sunny day, find some shadow-draped terrain under a canopy, by some trees, or using a reflector (tip #4) to get some soft, beautiful light on your subject.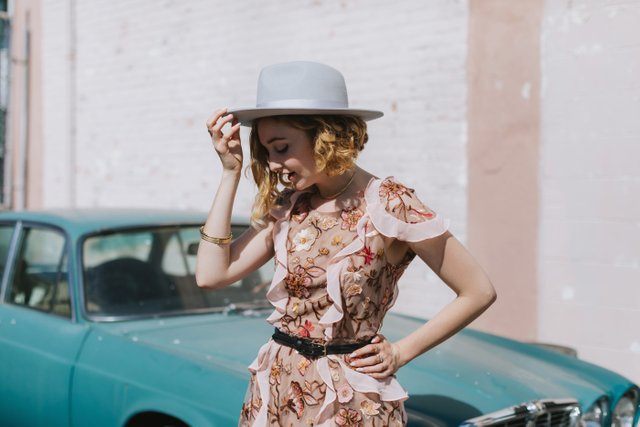 (Image Source / Lena Mirisola)
#4 Use a reflector
Whether you're shooting indoors or outside, reflectors help control light and use it to your advantage. They can give your photography a deeper sense of psychology or mood, and can even give the illusion that you're working with studio lights. A reflector can help take blinding, contrasty light and transform it into something impactful. In some situations, you can use it as your main light source, bouncing strong light from behind your subject to magically "light them up," or — on a particularly sunny day — use it to diffuse the light by having your subject stand facing the sun while you (or your assistant) hold the reflector above your head, softening its rays. Reflectors can also be used to more subtly fill in uneven shadows, creating a cleaner, more balanced portrait. Remember that most reflectors come with a gold, silver and "neutral" option — make sure to be smart about how these simple tonal changes can warm up or cool down your portrait and change its overall feel.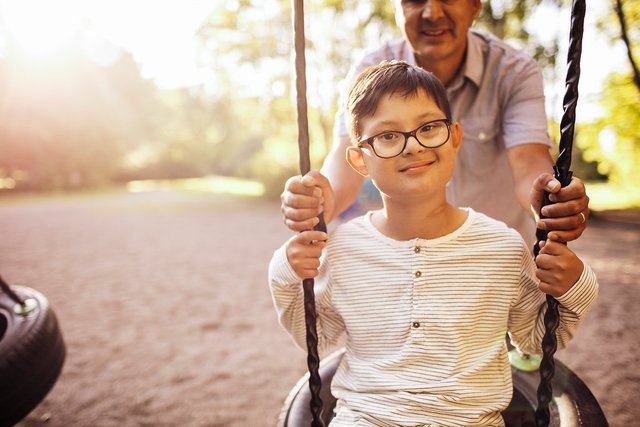 (Maskot)
#5 Look at classical paintings for inspiration
One of our favorite strategies for all kinds of portrait photography is to look beyond other photographers for inspiration and look to classical painters. Given their own technological limitations (lack of electricity, for example!), they were the masters of working with natural light to effectively build mood and psychology. French neoclassical painter Ingres (1780–1867) is a great example of using natural light (despite, in his time, being attacked for "flatness,") to create direction and depth in portraiture. Ingres generally painted light head-on, bringing out the edges of his subjects faces, essentially making them "pop." Another great example is sixteenth century Italian Mannerist painter Agnolo Bronzino. Two centuries before Ingres, Bronzino was applied direct, natural light to his subjects — often members of royalty and the Florentine elite — to emphasize their cultural and political status as being powerful and iconic. Spend some time looking at their work and think about how you might mimic it in your own photographs.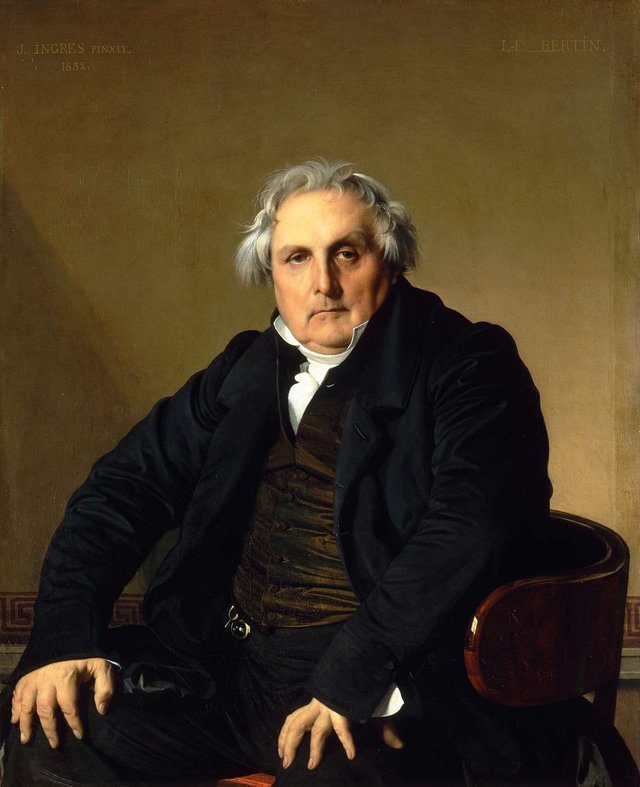 (Portrait of Monsieur Bertin (1832) / Ingres)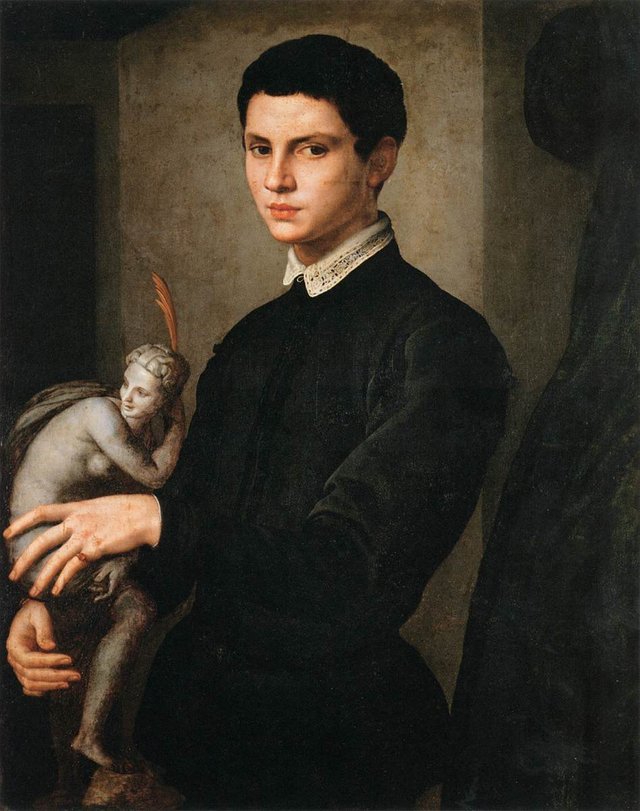 (Portrait of a Man Holding a Statuette / Angelo Bronzino via CreativeComons)
We'd love to hear what do you think! Please share your thoughts (and photos!)
==
To get the latest updates about Wemark, follow us on social media:
Telegram Facebook Twitter