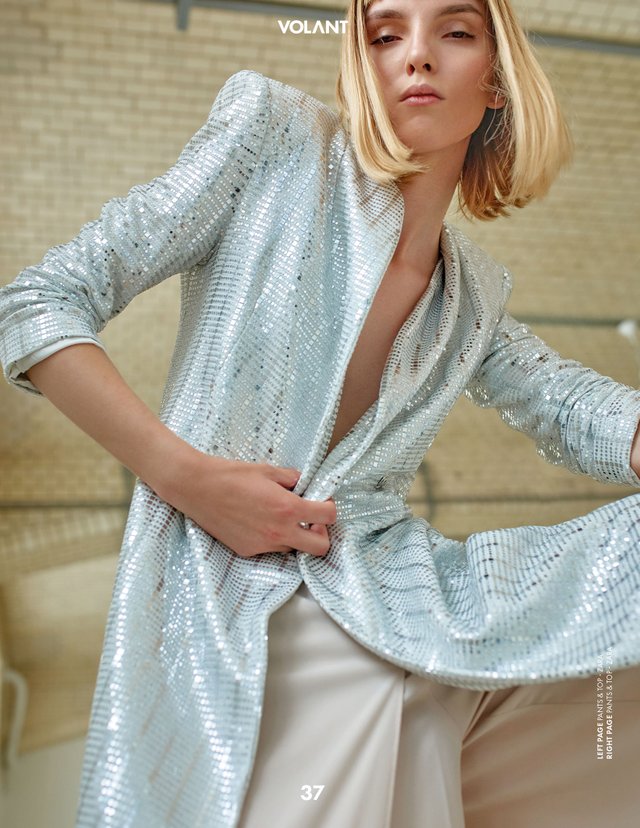 English
Hello Steemians! Last night I get a mail about two new publications in magazines and I'm supper happy to share news about them! I also had another very productive photo session which I will try to send to some contest, that's why I could not write about them earlier.

Editorial you see below is a small editorial I've created with Milena in an agency studio. I love to work with her, as she's the only model that I know that can do crazy poses that just looks awesome but not fake. It's a quite rare ability that is hard to train, and is pretty vital for high fashion shoots. I tried to have a bit fun with clothes and crazy compositions and I liked results enough to make a small collection of it.

I will try post another editorial in separate post as soon as I get magazine pages from them. Thank you for stopping by and see you next time!
Polish
Witajcie Steemianie! Zeszłej nocy dostałem maile o dwóch nowych publikacjach w czasopismach i jestem prze-szczęśliwy, że mogę podzielić się z Wami tymi nowinami! Miałem też kolejną bardzo produktywną sesję zdjęciową, którą postaram się wysłać na konkurs, dlatego też nie znalazłem chwili czasu aby o nich napisać wcześniej.

Edytorial, który możecie zobaczyć poniżej, to efekt spontanicznej pracy z Mileną w studiu agencyjnym. Uwielbiam z nią pracować, ponieważ jest to jedyna modelka jaką znam, która potrafi robić szalone pozy wyglądają niesamowicie, ale które nie są jednocześnie fałszywe w odbiorze. Jest to dość rzadka umiejętność, która jest trudna do wyćwiczenia i jest bardzo ważna szczególnie w tematyce typowo High Fashion. Próbowałem trochę pobawić się bardziej pokręconymi kadrami, dziwnymi ubraniami i szalonymi kompozycjami, a wyniki spodobały mi się na tyle, żeby zrobić z tego małą publikację.

Spróbuję opublikować kolejny edytorial w oddzielnym poście, gdy tylko otrzymam od czasopisma strony z podglądami. Dziękuję że jesteście tu ze mną w mych radościach i do zobaczenia następnym razem!
Model: Milena Podda / SPP Models
Makeup: Klaudia Majcher
Photo: Me :)
Publication here (PL: link do publikacji tutaj):
http://www.magcloud.com/browse/issue/1519214