A few unique things about these pictures:
I was working on a Saturday, so I got to photograph a more relaxed, weekend crowd.
It was raining, but it was the sort of vertical, low-wind rain that could be managed with umbrellas. So, there were a lot of umbrellas.
Low light conditions made for grainy photos. I generally set my shutter speed for 1/200th of a second and let the phone figure out the rest. Sometimes this means high ISO.
I've decided to stick with a Steemit friendly 17:10 aspect ratio for all the pictures. It makes for a unified-feeling post, and forces me to be a little creative with my cropping. Also, it kind of fits with the cozy-claustrophobic feeling of a rainy day.
Hope you enjoy them - and hope you had a great weekend. Did you have the opportunity to splash in any puddles?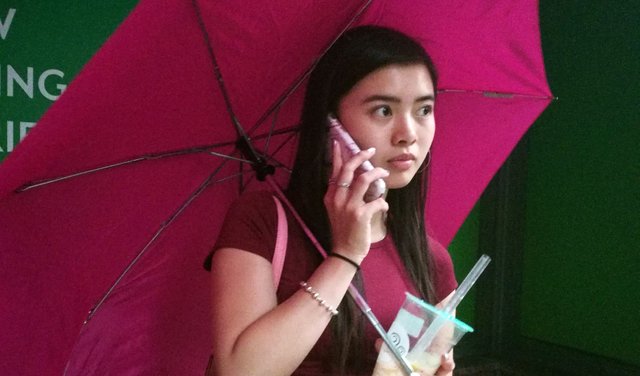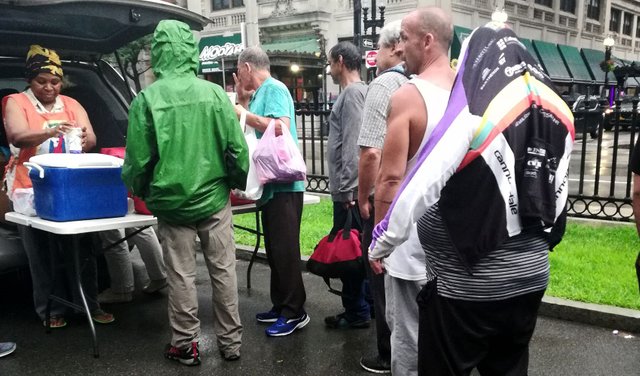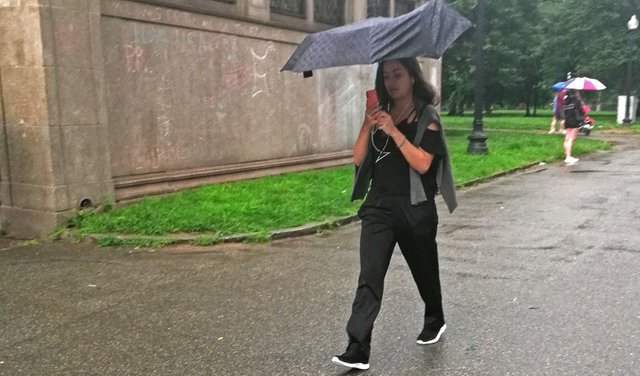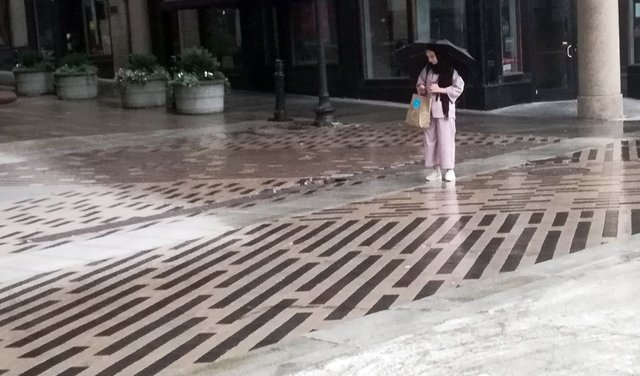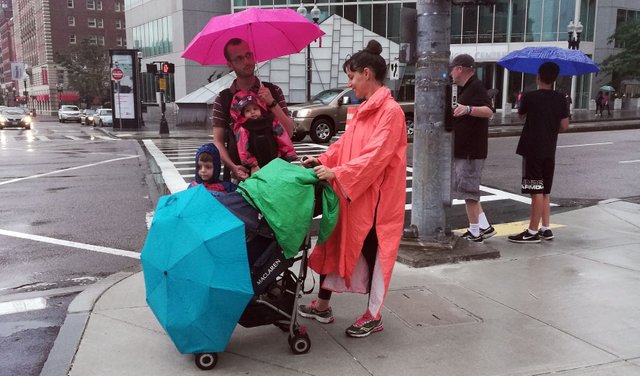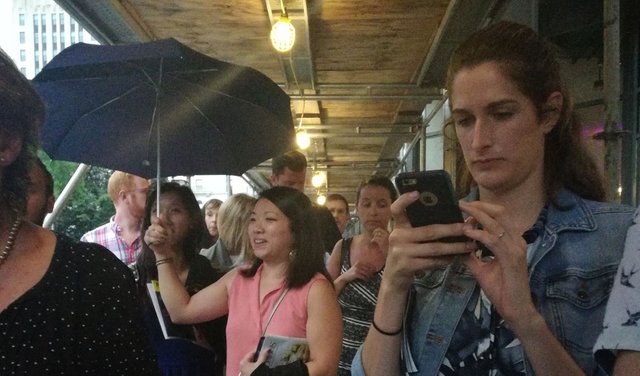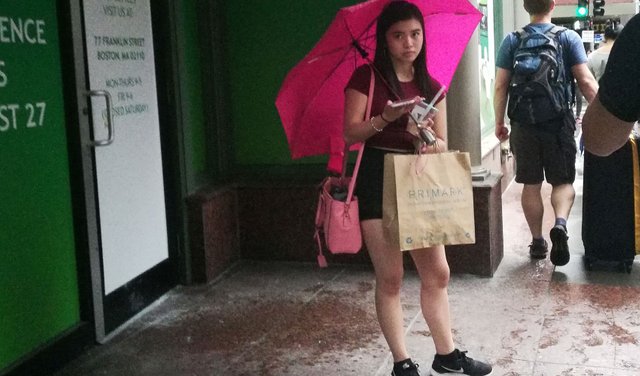 ---

---

---
Unless otherwise stated, photography is the work of the author. Feel free to copy, remix and share photographs from this post according to the terms of a Creative Commons Attribution Sharealike 4.0 International license.
Camera divider and signature illustration by @atopy.
If you'd like to read more, you can check out a categorized catalog of my posts on Steemit here.