Springtime is here, and the parks are heating up in more ways than one!
When he's really in to you, but you're more into your coffee...
The leg says "maybe" but the eyes say "no."
---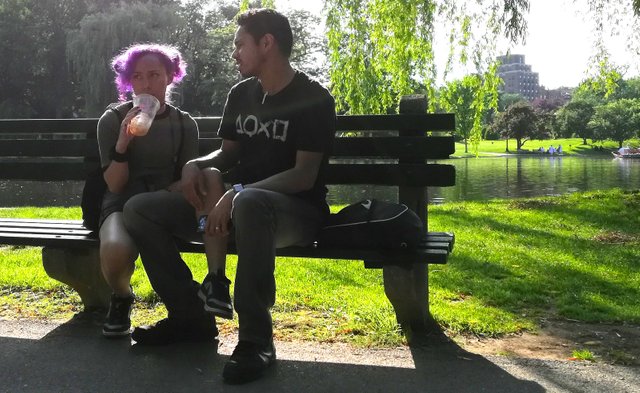 This couple's been together a bit longer.
Clearly they know what they're doing.
---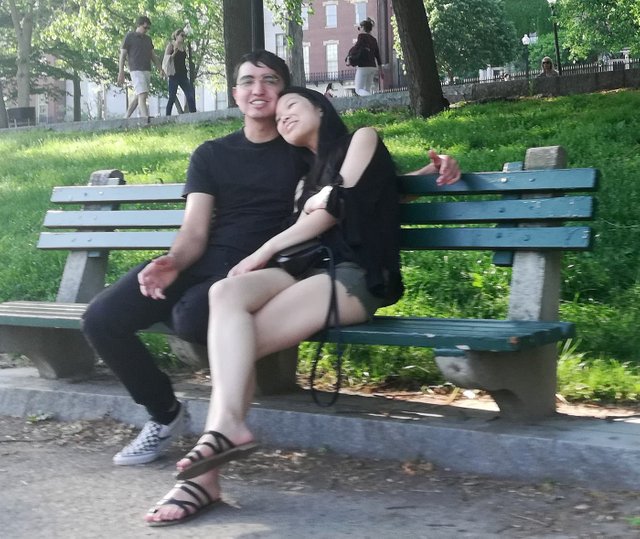 A couple of sporty girls sharing a skateboard.
You can draw your own conclusions.
---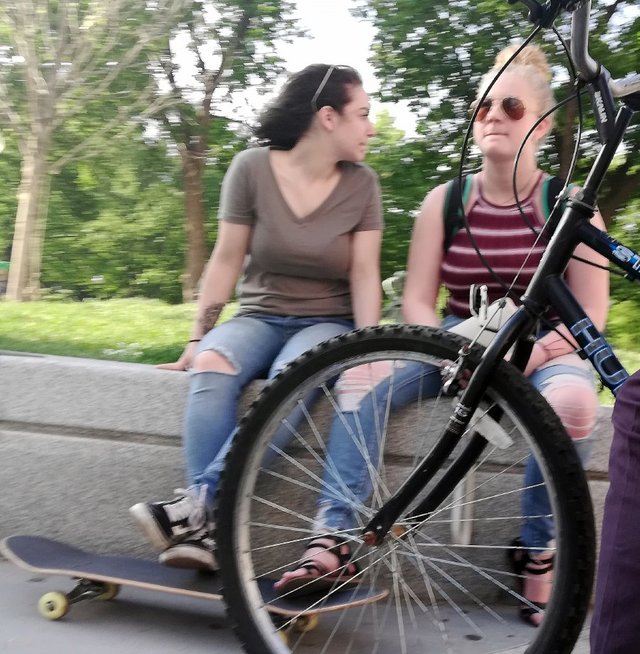 This guy is trying to double his odds.
Or maybe he's "negging" one of the ladies to impress the other. They both look rather skeptical. Think he has a chance?
---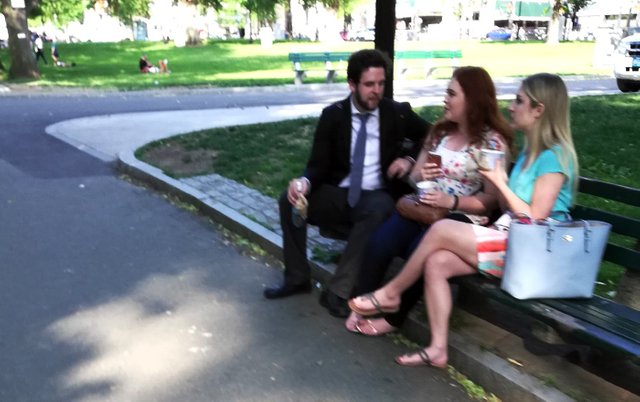 Let's have a little mood music.
No bench? Sit on the curb. No audience? Perform for your phone.
---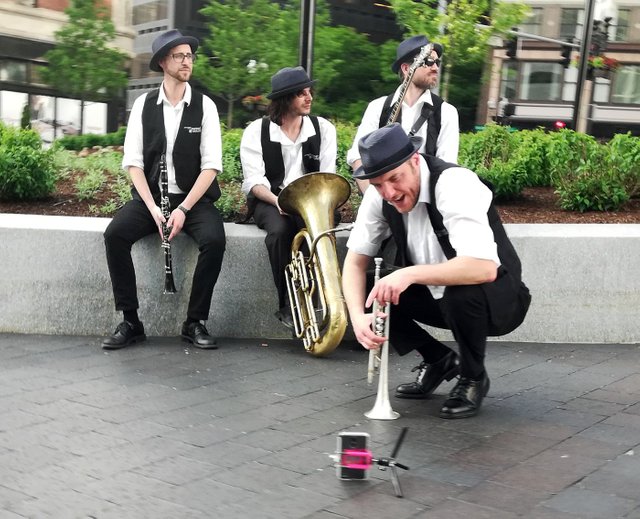 This courtship business is really a lot of bother.
Some people just prefer to be left alone.
---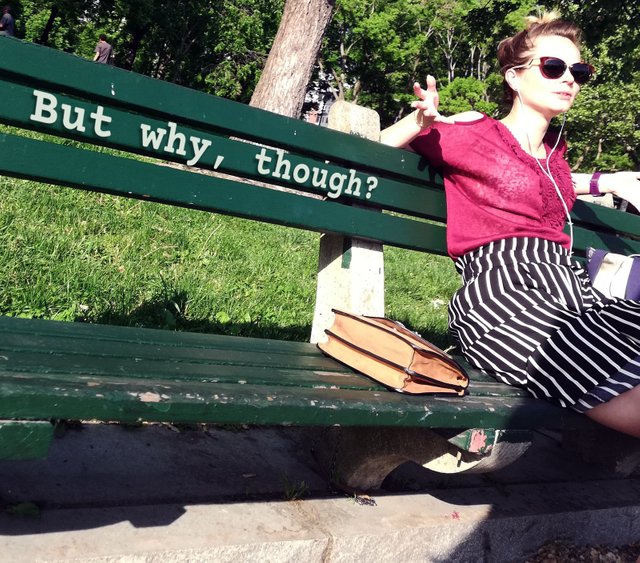 ---

Unless otherwise stated, photography is the work of the author. Feel free to copy, remix and share images from this post according to the terms of a Creative Commons Attribution Sharealike 4.0 International license.
If you'd like to read more, you can check out a categorized catalog of my posts on Steemit here.