I haven't felt like writing fiction much, lately. It often feels like... what's the point? There's too much stuff going on in the world already to wrap my head around. How could I possibly compete with reality?
Here's another character I never could have "made up."
---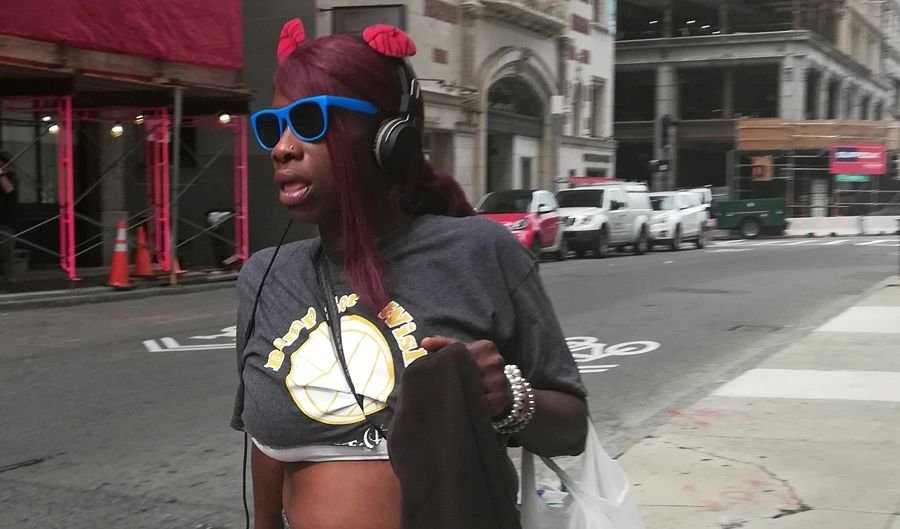 Never in a million years of telling stories would I have imagined such a woman, with her pearls and her blue plastic sunglasses, the silver sweatpants and Converse sneakers, and those red... beanbags? on her headphones.
Here she is, in full: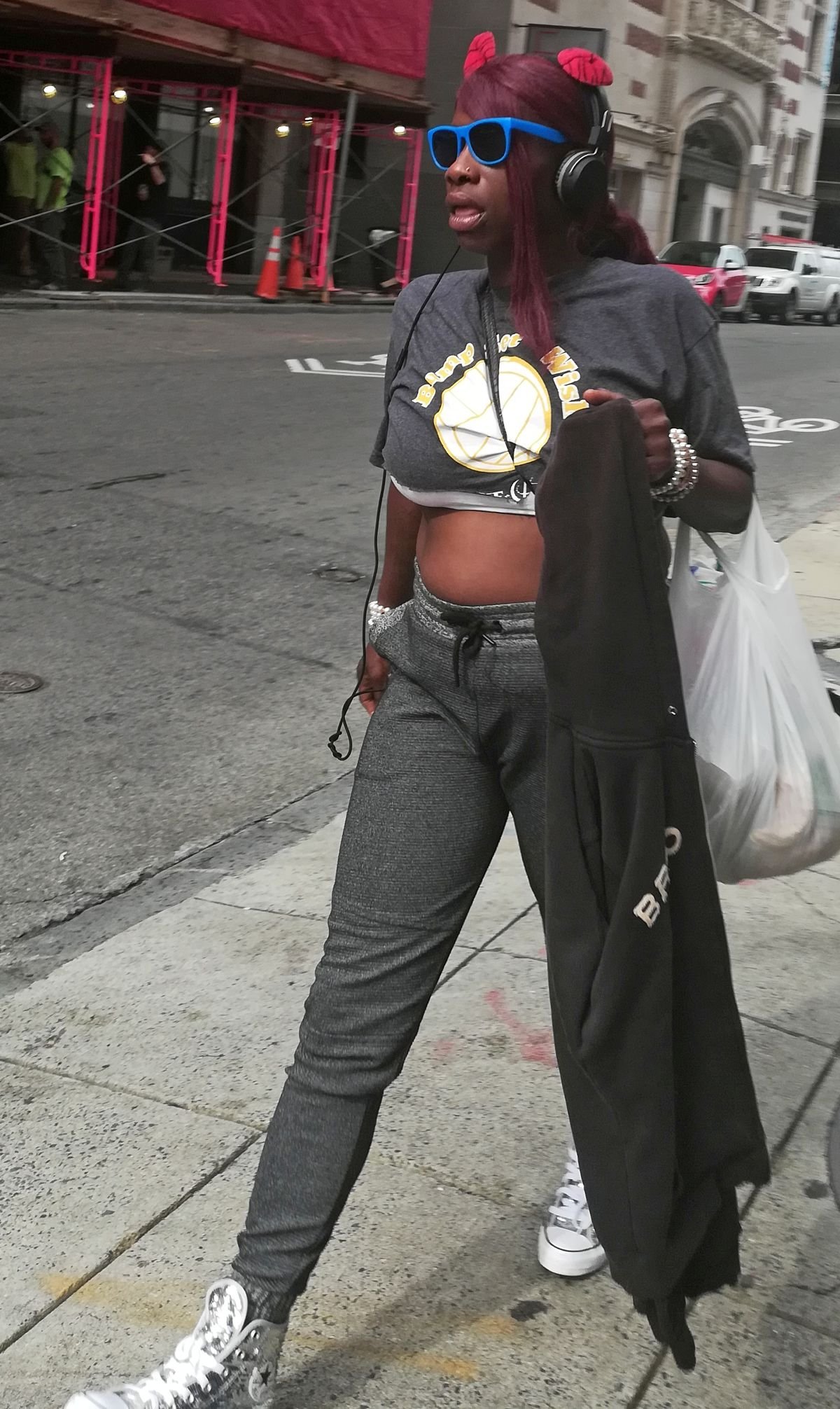 It is good to spend time in the world, I think. The people we meet remind us, like Hamlet, that
There are more things in heaven and Earth, Horatio,
Than are dreamt of in your philosophy.
So. Just what is her story, do you suppose?
---

---

---
Unless otherwise stated, photography is the work of the author. Feel free to copy, remix and share photographs from this post according to the terms of a Creative Commons Attribution Sharealike 4.0 International license.
Camera divider and signature illustration by @atopy.
If you'd like to read more, you can check out a categorized catalog of my posts on Steemit here.