Huichol expo art: The more biggest in the world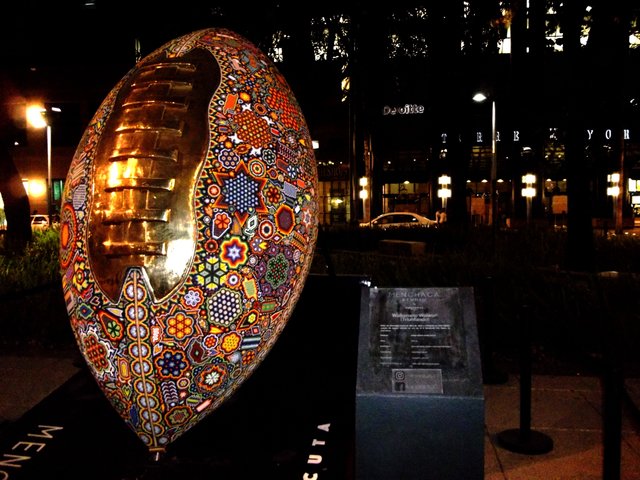 Last weekend I went to an exhibition of Huichol art.
The Huicholes are a culture that lives in the Sierra Madre Occidental, in the north of Jalisco, they constantly makes worlds where the protagonists are almost always moons trees, labyrinths, etc. The Huichol people are one of the purest people in the country today.
In fact, there are several brands of clothing and footwear that were created inspired by this culture and their designs as the lines of New Balance and Vanz.
In this exhibition I enjoyed 10 Huichol works of art that are exposed on Paseo de la Reforma in Mexico City. Admission is free and will be until March 3.
Here are some of the photographs that I took:
F1 CAR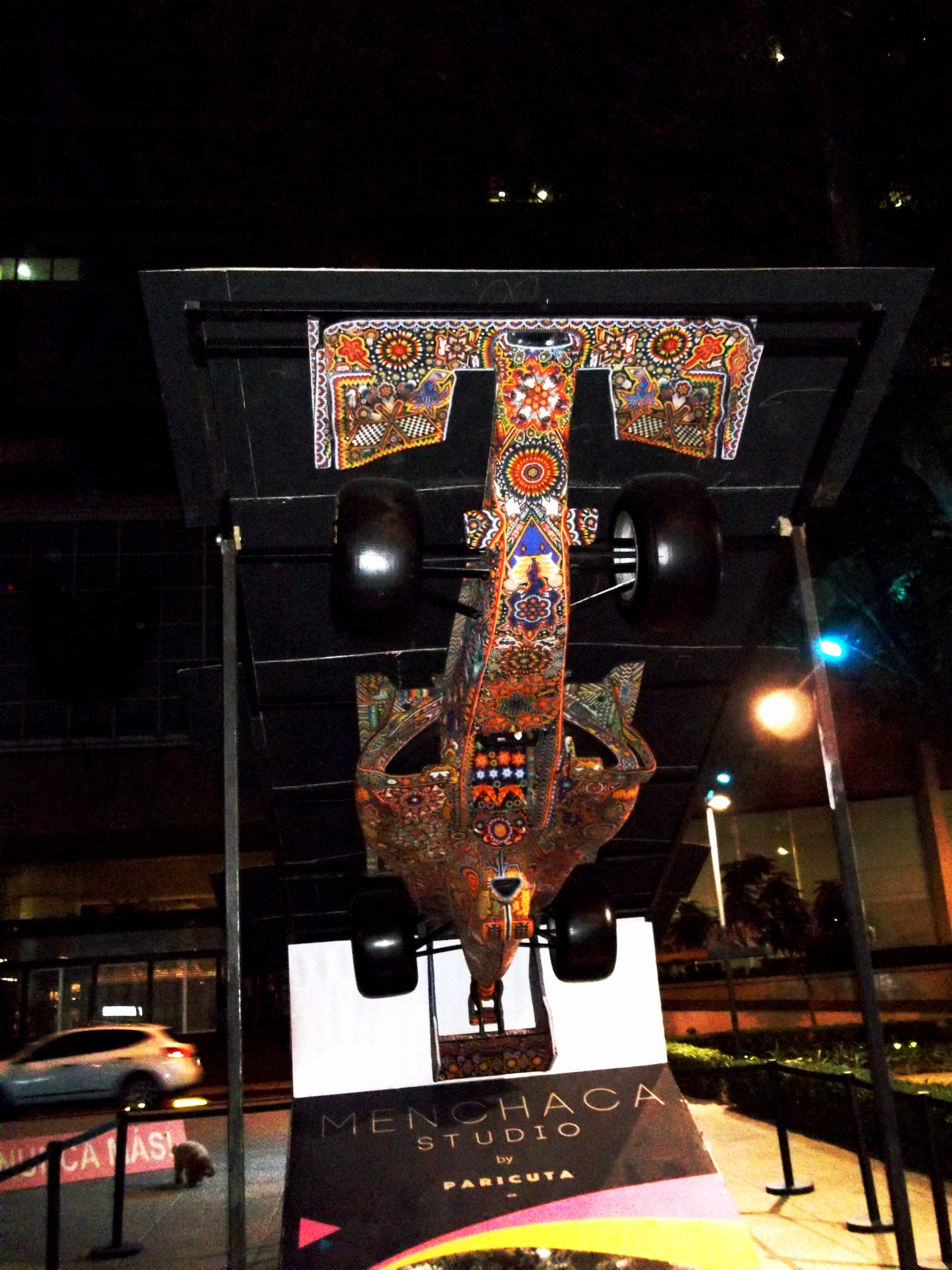 This a F1 car, measures 5 meters wide and is made of polyurethane and fiberglass finishes. It is made of 5,000,000 beads.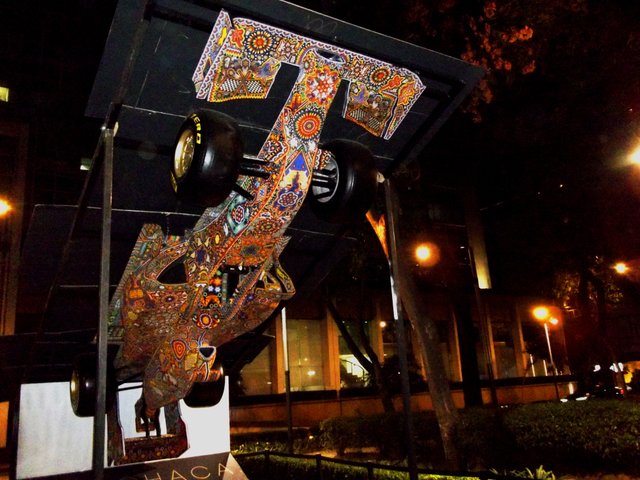 SOCCERBALL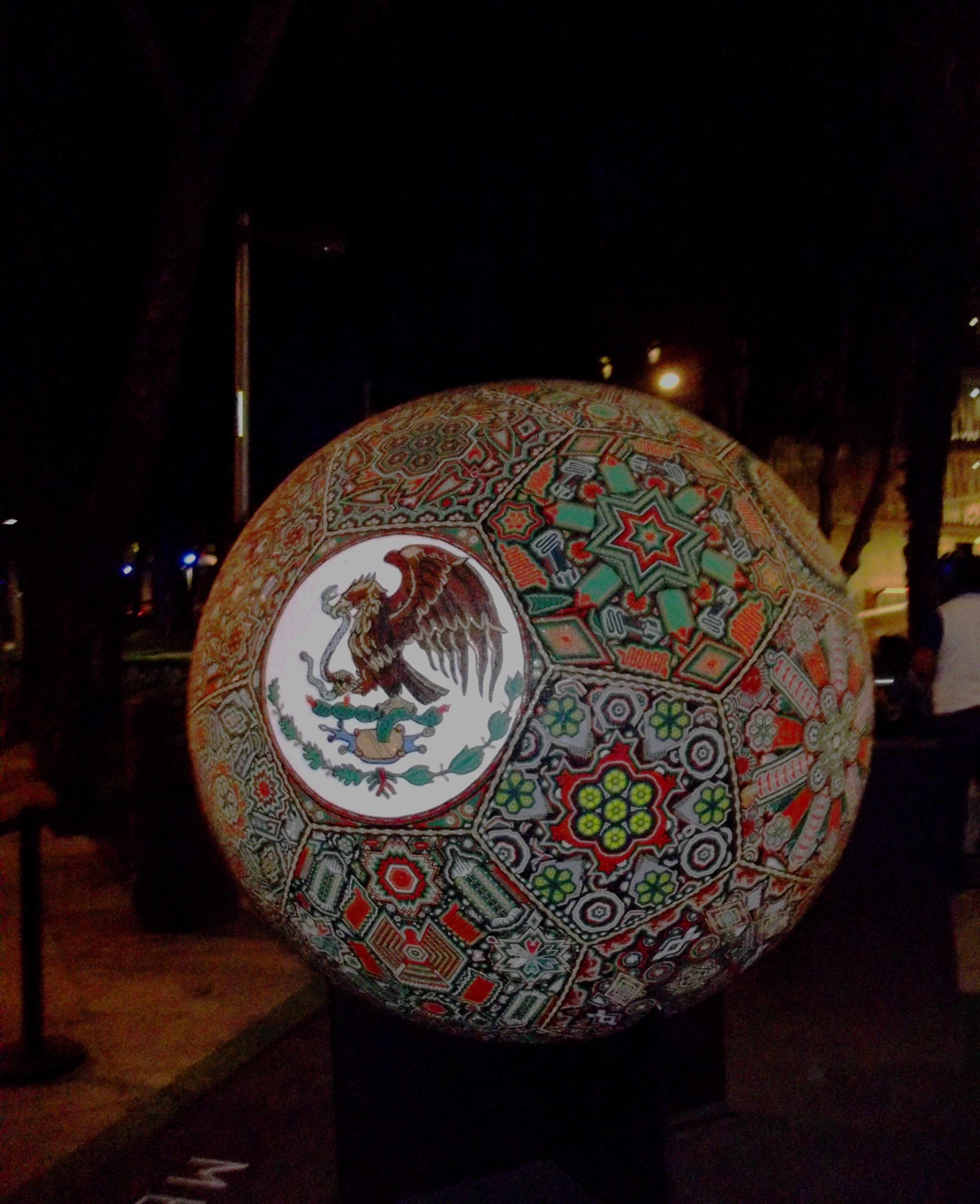 It weighs 85 Kg. And is made by 1,800,000 beads and in the center it has the symbol of the Mexican eagle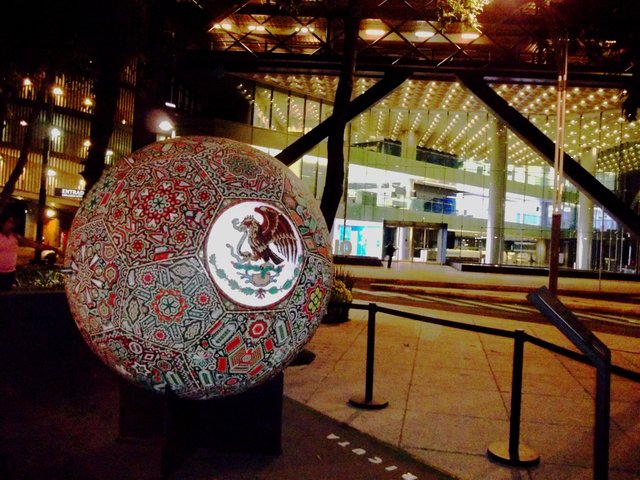 FOOTBAL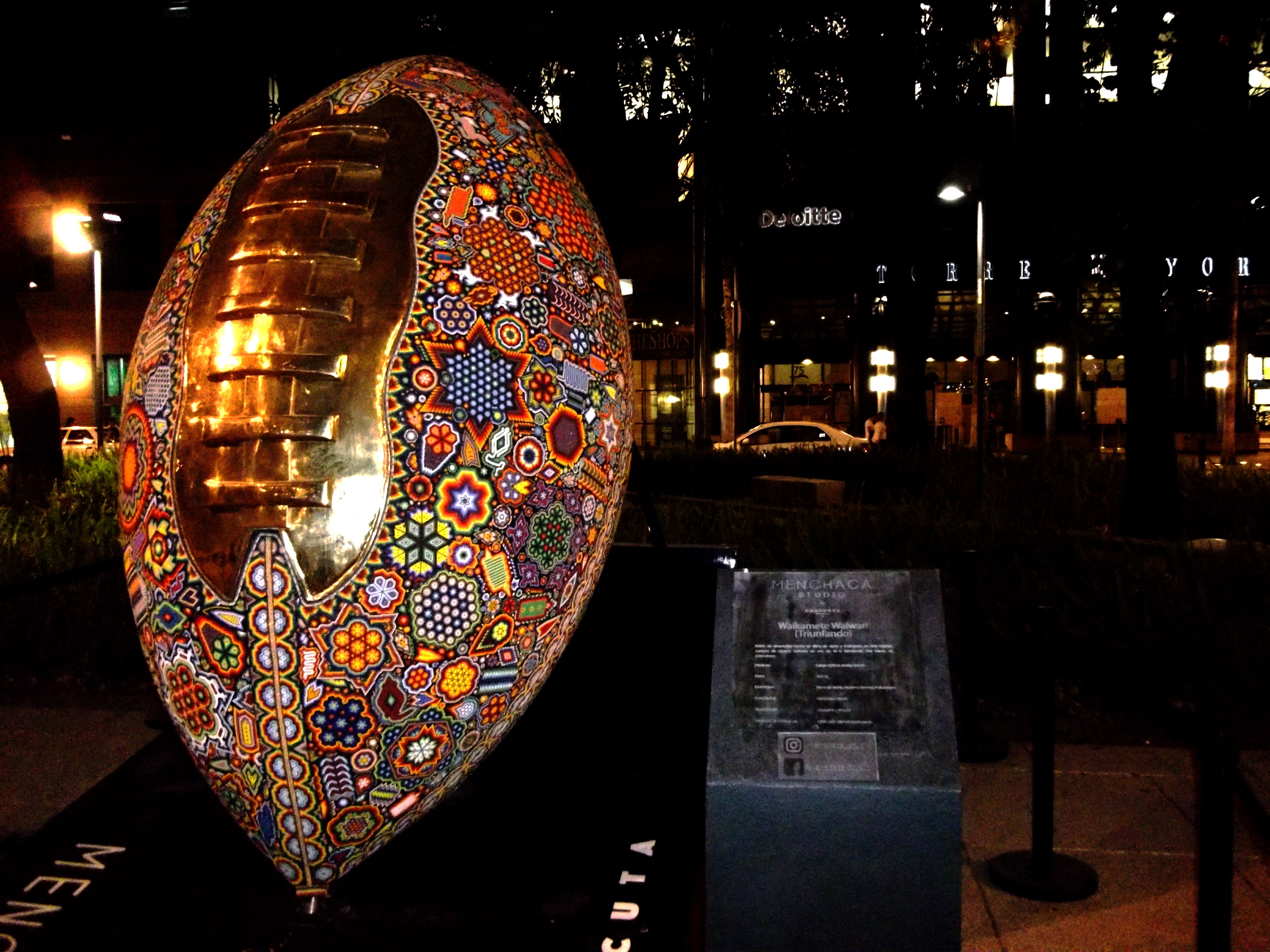 !
This ball measures approximately 3 meters in height. It has 1,500,000 beads and the center is made of bronze.
HORSE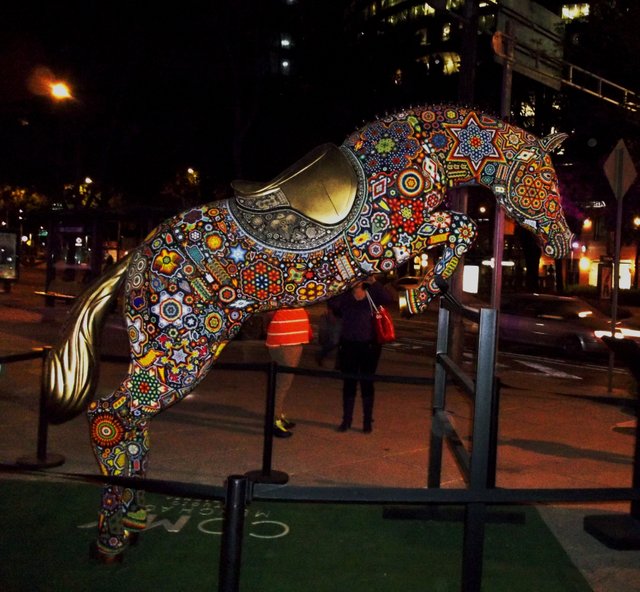 This horse is jumping a bar about 2 meters high. I have to say that this horse is my favorite.
WINE BOTTLE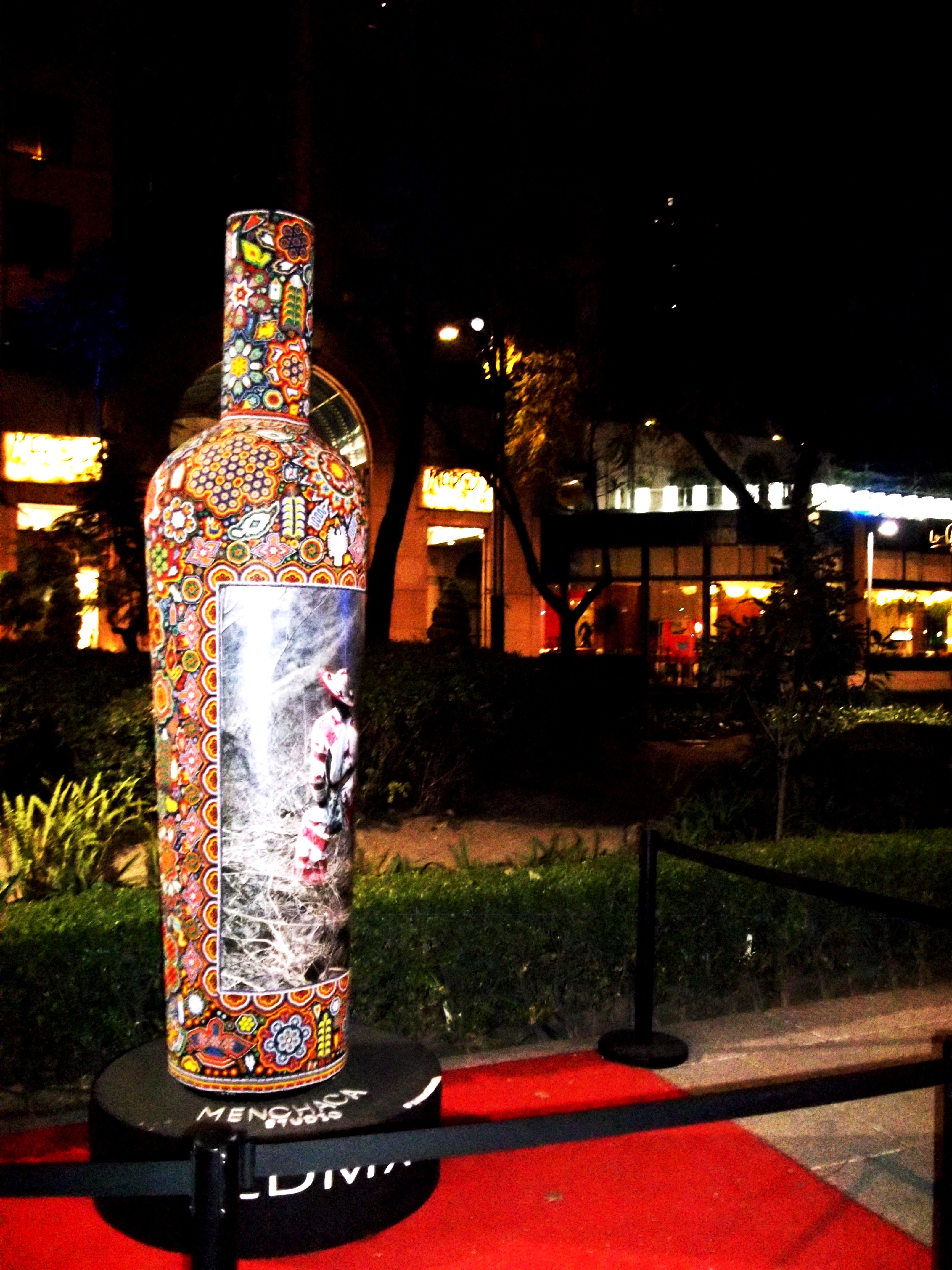 This bottle has 980,000 beads adorning it.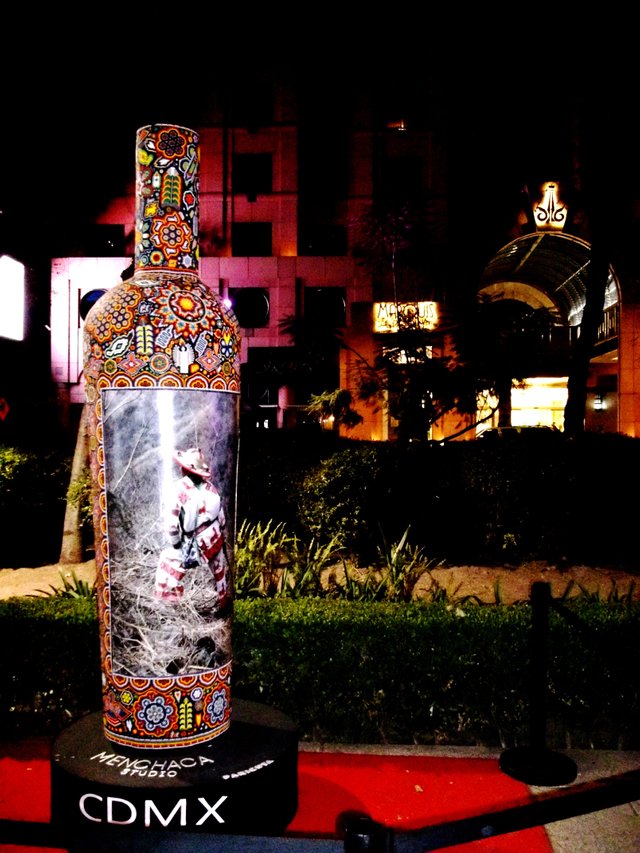 BICYCLE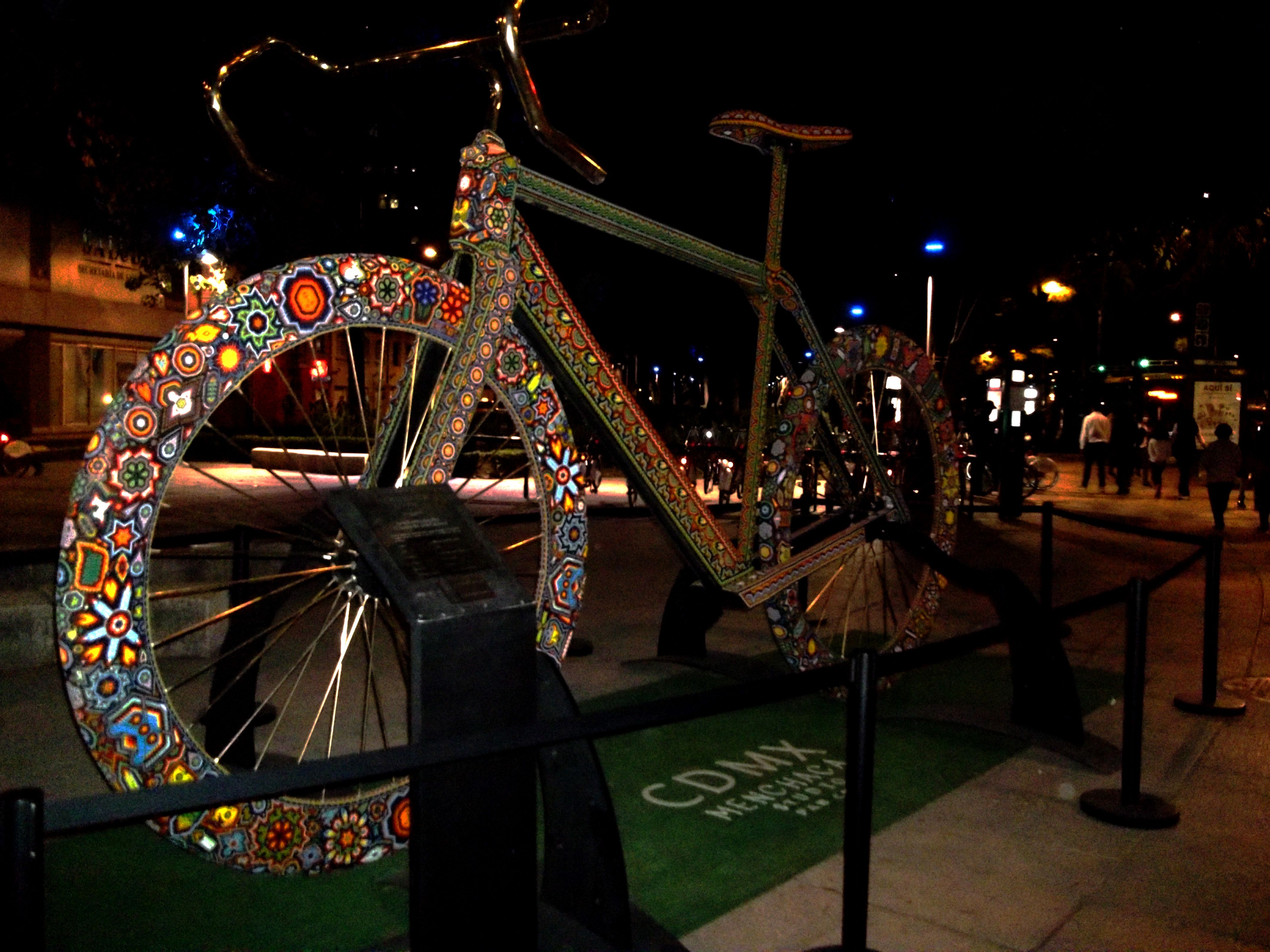 It measures 4 meters long and is made of wood upholstered with beads.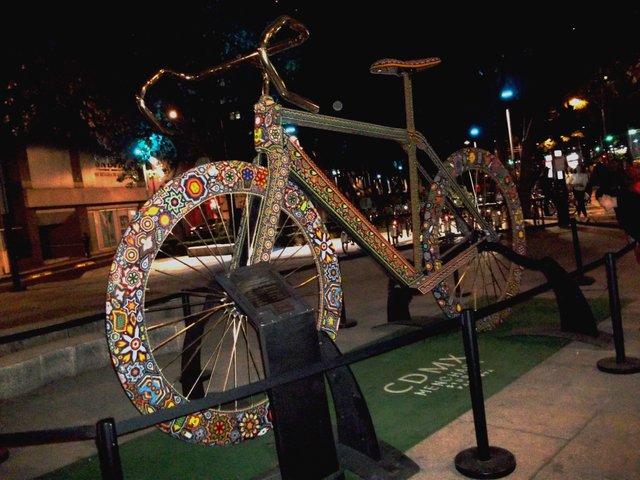 MUHAMMAD ALI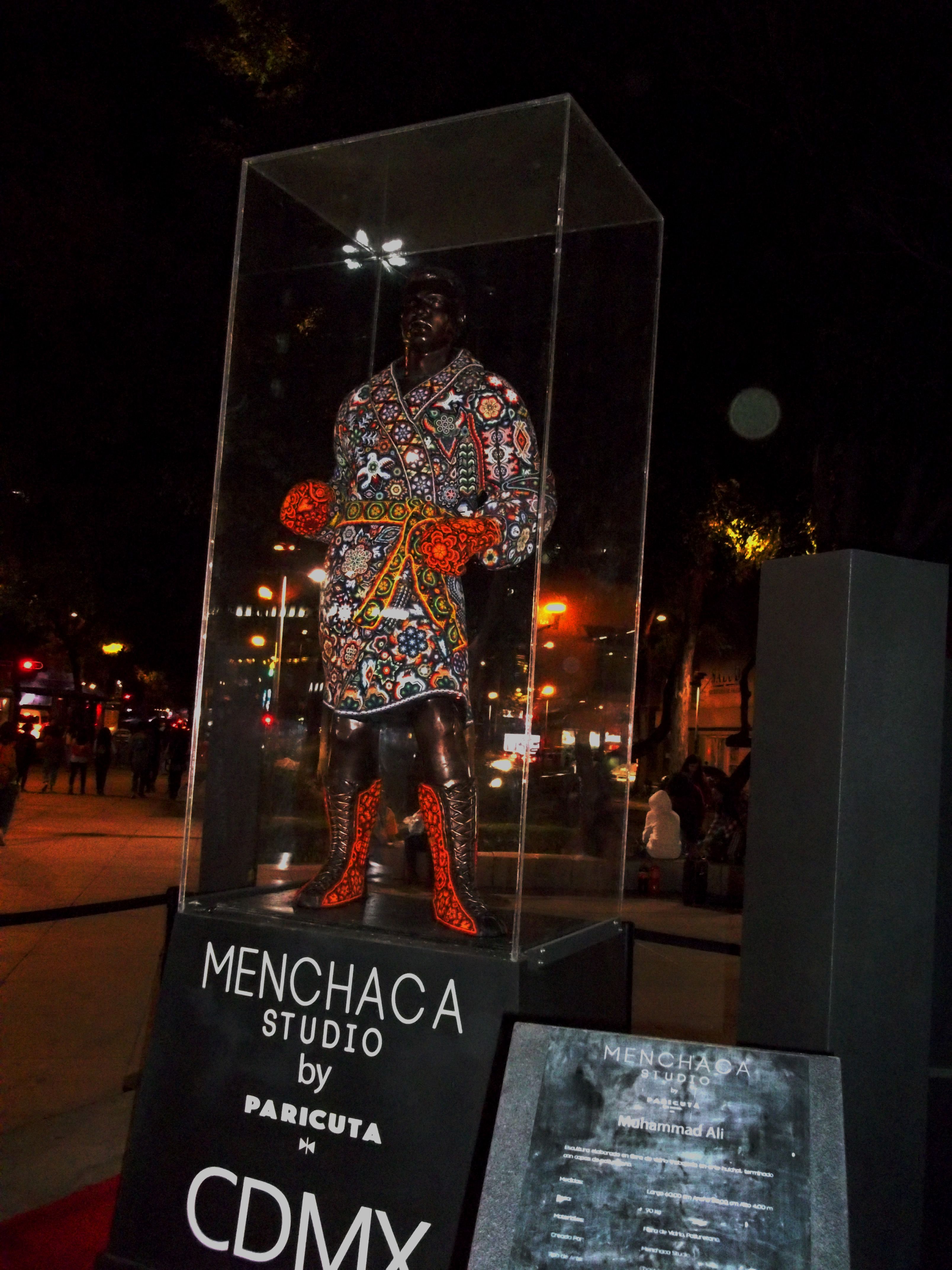 Another of my favorites, the life-size image of the legendary Muhammad Ali and weighing 90 kg.
DEATH WITH A HAT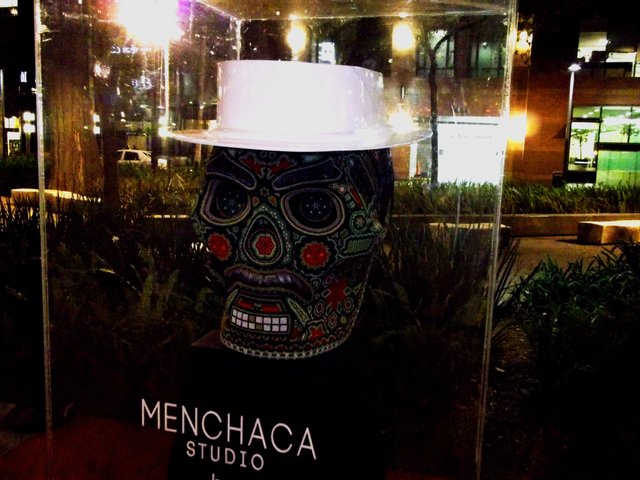 This is a reference to death- A skull with a white hat of 1 m. Wide.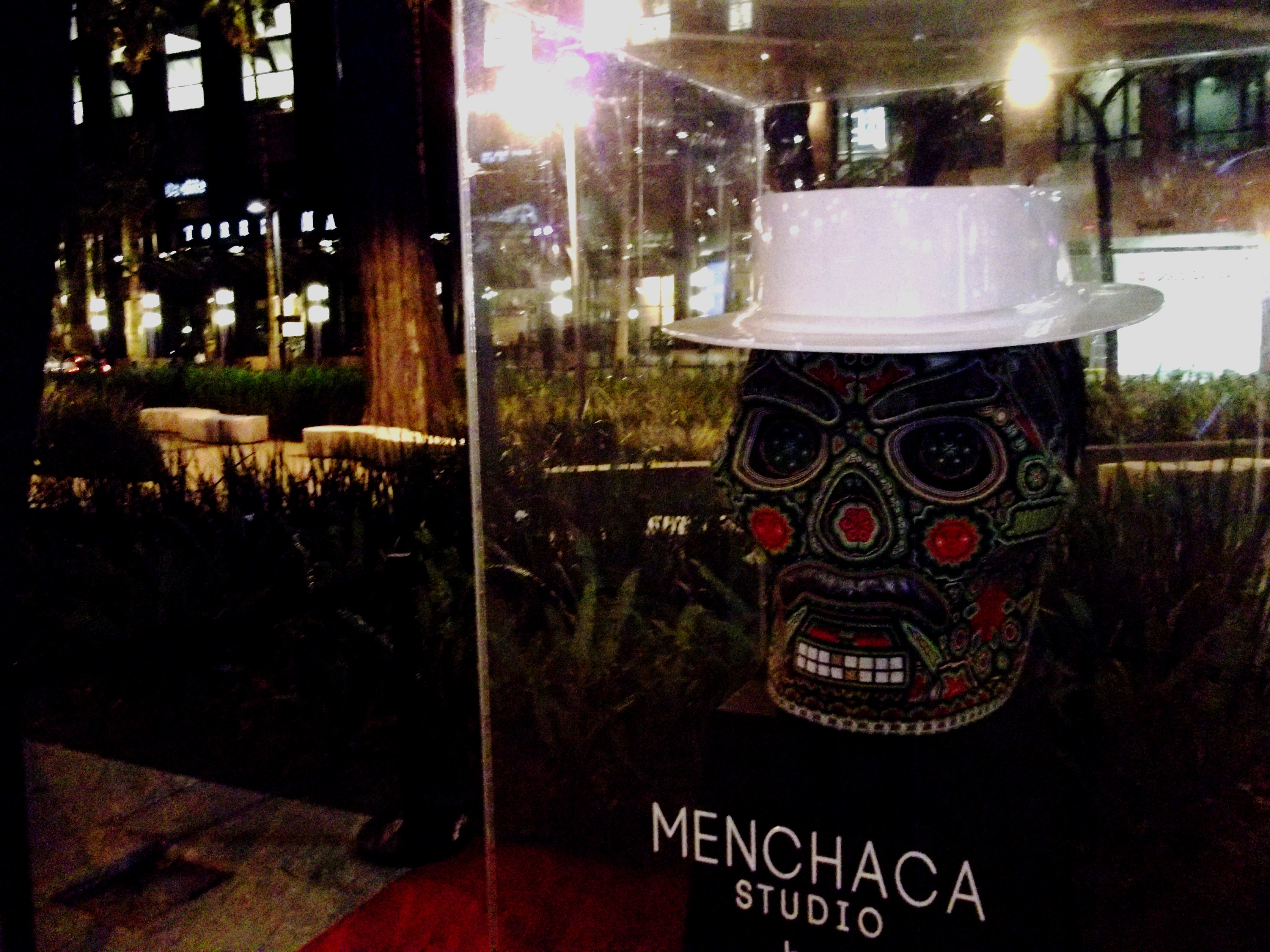 ELEPHANTS FAMILY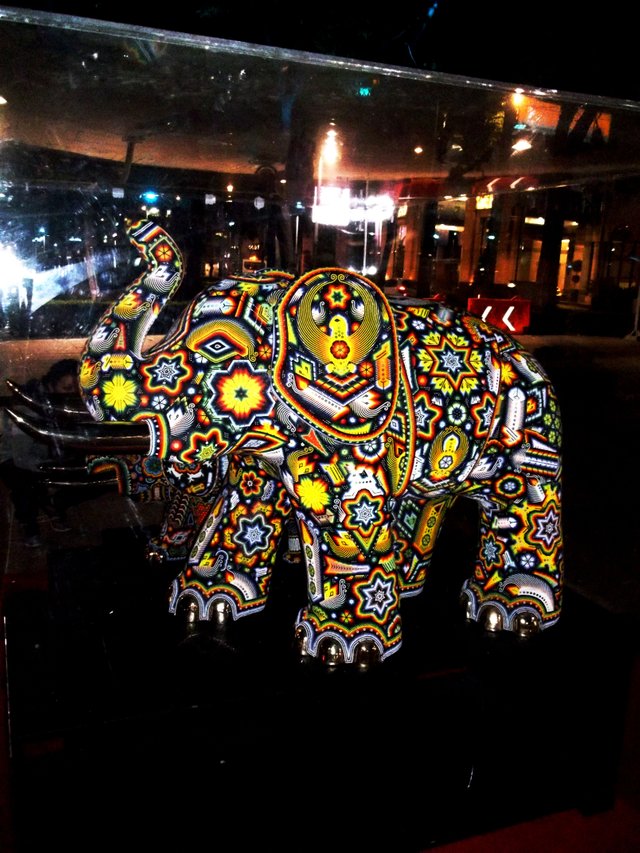 A nice family of small elephants, made of polyurethane and fiberglass, bathed in silver and with the hooves and elephant horns.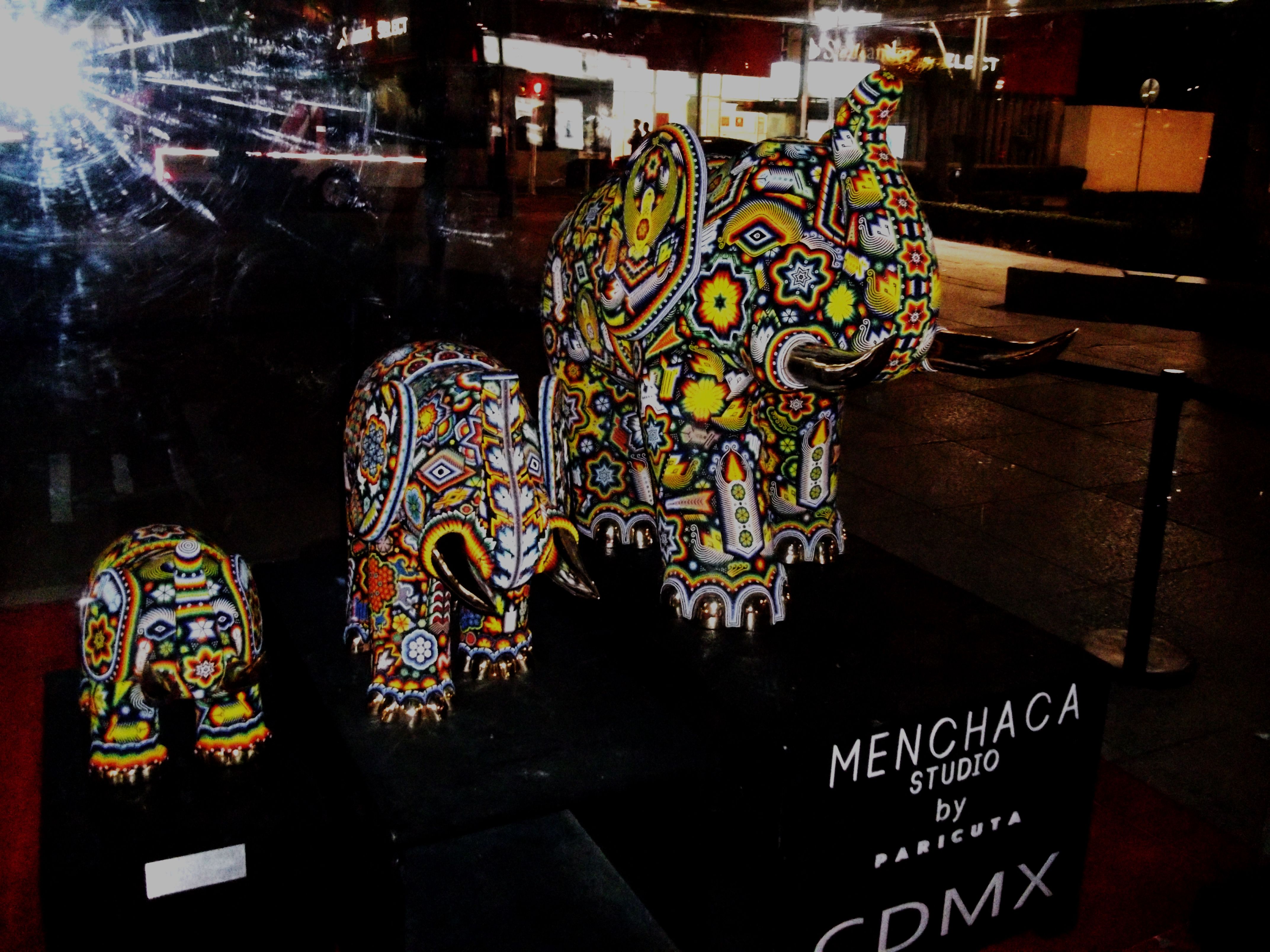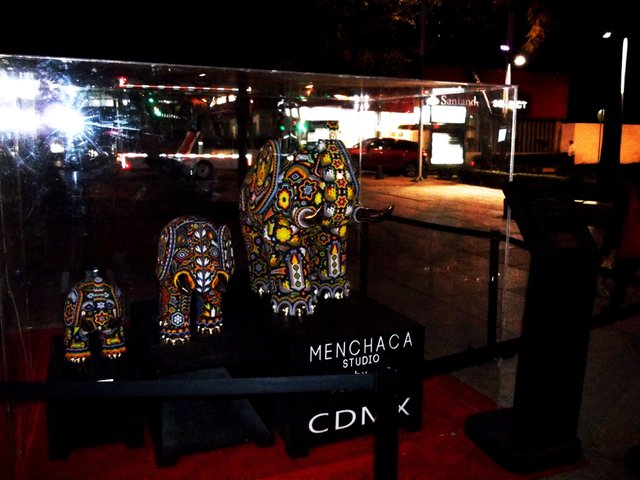 RHINO
Finally a rhinoceros, also made of polyurethane and fiberglass, has bathed in 14 carat gold its horns and hooves.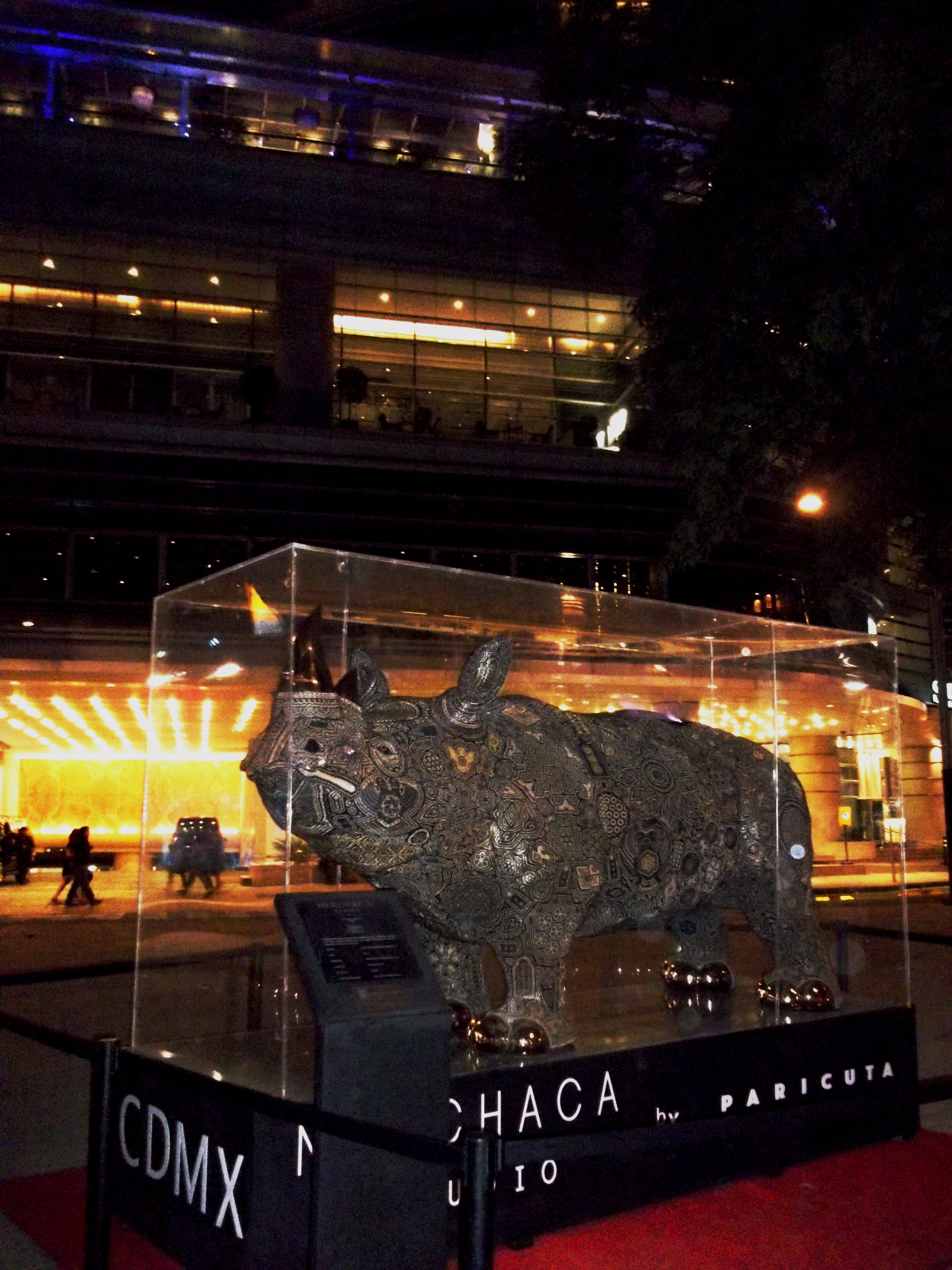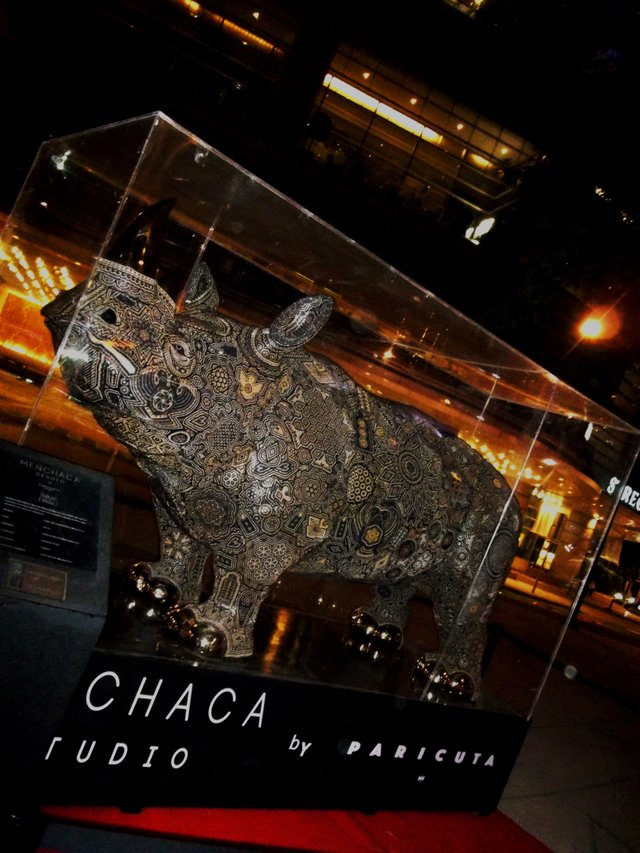 WHAT IS YOUR FAVORITE?