Today I want to tell you about a very fragrant seasoning, like an arrow of garlic.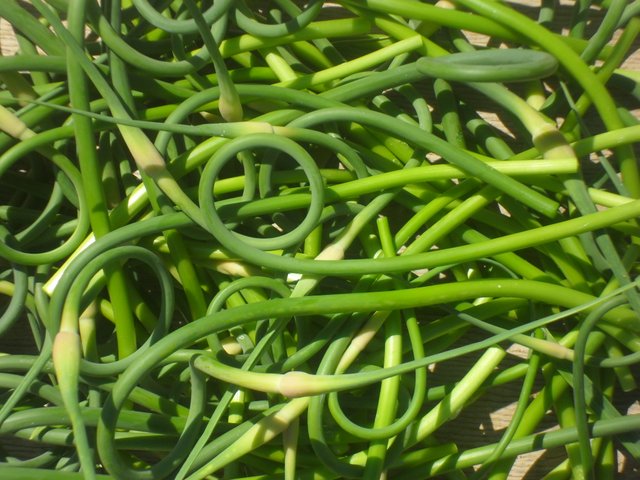 These are bright green succulent tubules that appear at the top of the plant.
They are cut off by hand on garlic, because of them later appear seeds, it affects the quality and size of the head of garlic during harvest.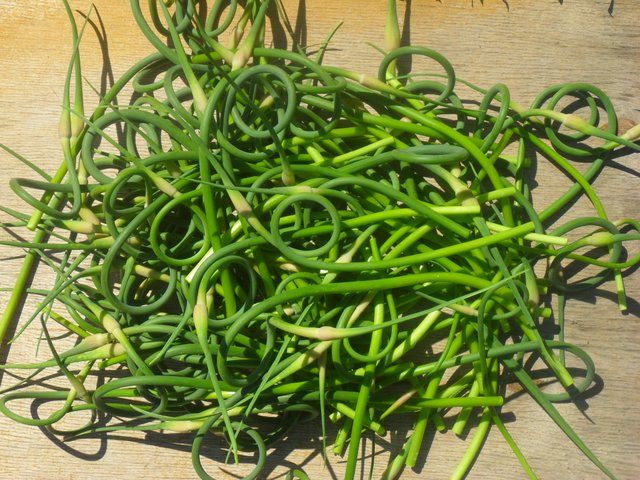 We call them the arrows of garlic, although perhaps in different countries they have their own names.
However, by removing the arrows from the garlic, we use them in cooking, as they have a garlic flavor and are very well suited for seasoning in various soups and sauces.
To save the garlic shooters for a long period, they need to be cut into small pieces, about 5 centimeters and put in the freezer.
That's all. Then you can defrost a small amount and apply them at your discretion.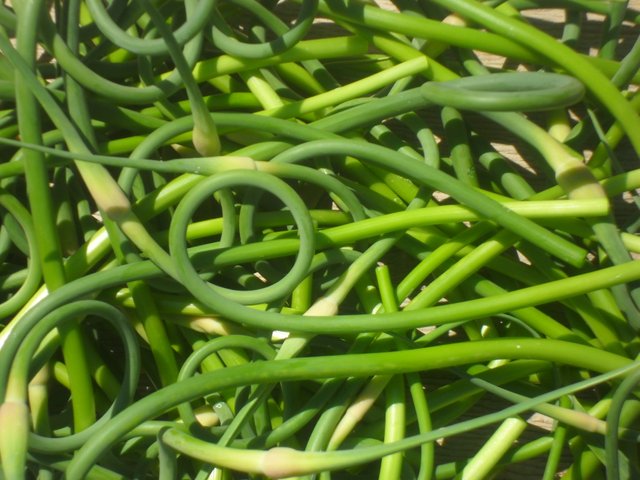 I hope you find this information helpful and you can also save garlic arrows for seasoning.
I wish you all happiness and good mood!