So, @boyerobert gave us a challenge on his contest here - we were to use shading as an effect on one of our pictures.
I did play with a photo like his example, but I wasn't happy with the result compared to my GIMP skills as of yet. So, I decided to work more with what I am good at and use shading as a process rather than aim for a black result as some have done for this competition.
Here, I'm taking an old (2008) macro shot I caught of a bumblebee on a bit of lavender.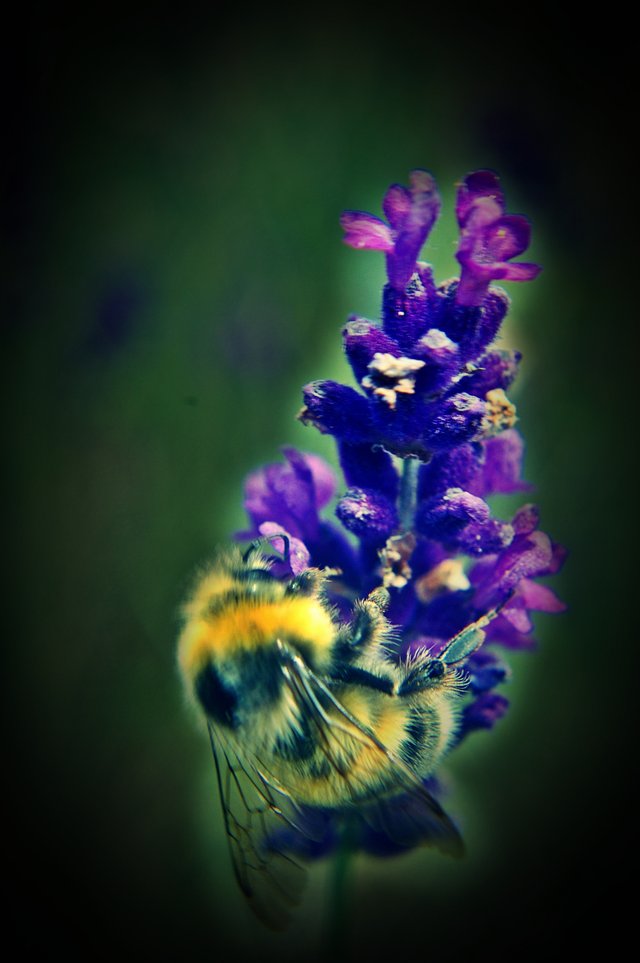 In Photoscape, I used one of the "vignette" settings to blacken the corners, added a "film effect" to darken the whole thing tastefully. I then took it over to GIMP where I added a layer (at 50% opacity) for a color mask - filled it with black paint until I was happy with it. Finally, I took the eraser and erased the black just over the subject of the photo. I do like the over all effect.
Here is the original. I would have loved a bit more clarity on the bee's wings, but it was moving and it was one of my early macro forays.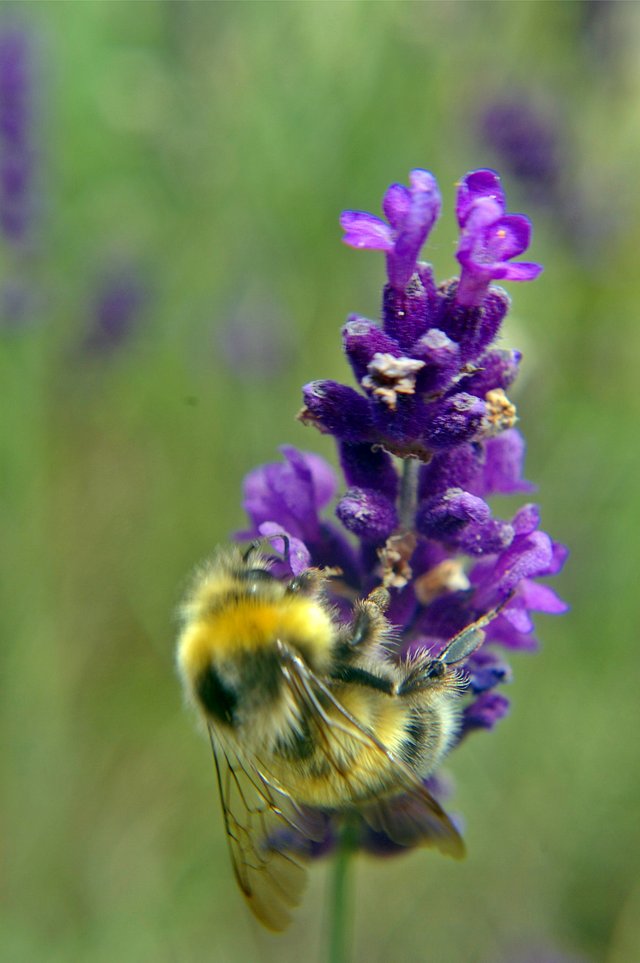 Crossposted at Steemit, Whaleshares, WeKu

Lori Svensen
author/designer at A'mara Books
photographer/graphic artist for Viking Visual
verified author on Goodreads
find me on Twitter
also on: Whaleshares, WeKu


---


Banner by @shai-hulud