Yesterday when I watched my son glide-fly I shot some other photo's as well of course. It's funny to see the size of Airport Teuge (very small) but the busyness on the airport is great, a lot of planes where landing and leaving, the glide-fly club was practicing and the Para-club was jumping above Teuge.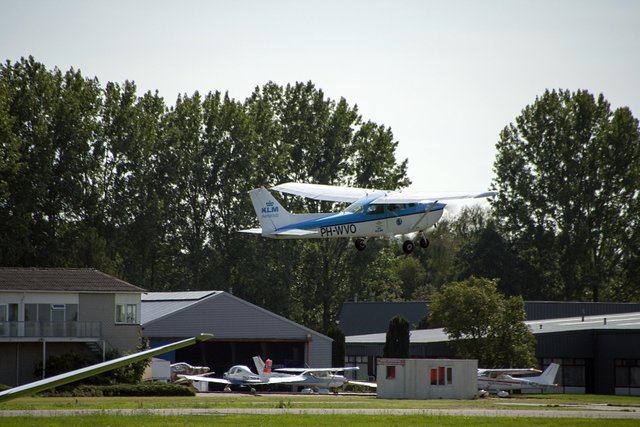 Original format
The KLM (Royal Dutch Airlines) has a training center for beginning pilots on Teuge, the pilots can fly with small Cesna planes.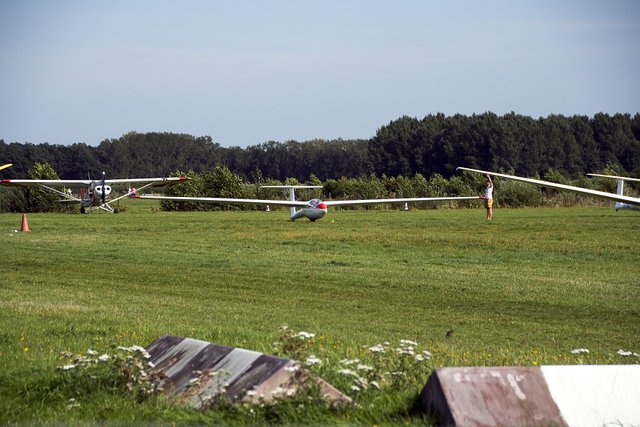 Original format
Of course my focus was on the glide-flyers :)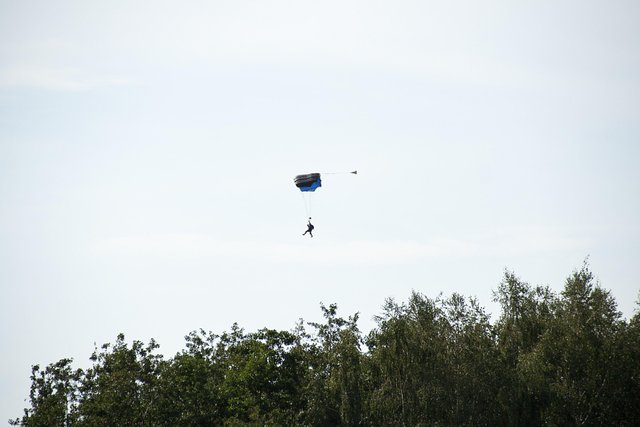 Original format
Looking at this photo it looks like if the parachutist is walking in the air, but it is a tandem-jump which means two people actually are hanging in the shute and the passenger has to pull his legs up for landing :)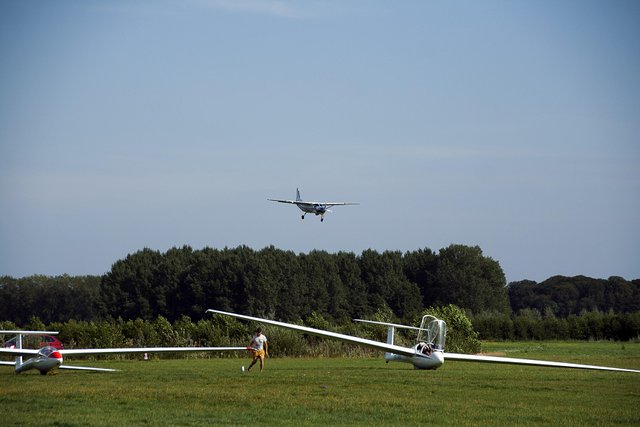 Original format
The plane which is about to land is the para-plane, it carries (when leaving) the parachutist and drops them above Teuge.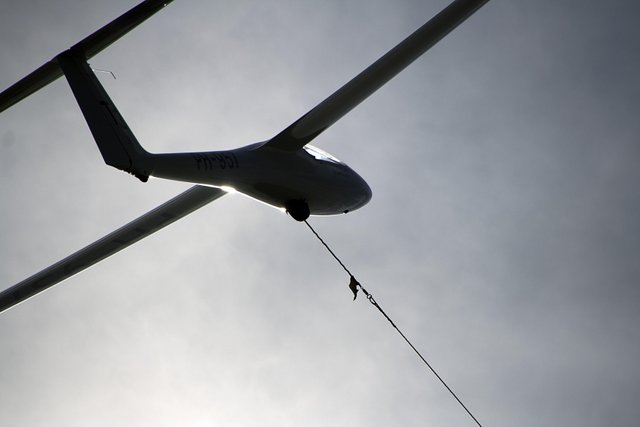 Original format
A glider being pulled into the sky by cord.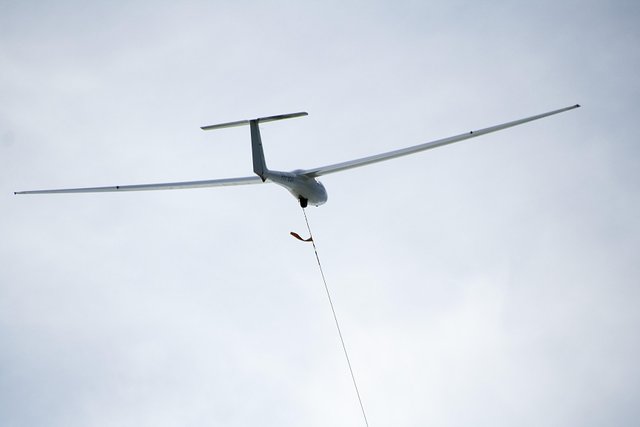 Original format
Almost ready for release.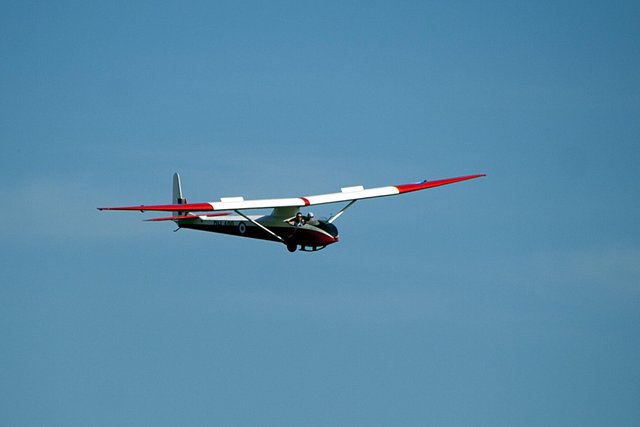 Original format
This is a special plane, it is a glider from the beginning of the fifties. In stead of sitting behind each other and being covered by a glass roof you sit next to each other and in open wind. Later on my son told me the plane was property of one of the teachers and that all students went on a flight with it. It fly's a lot slower than modern planes and that way it alsmost looks like it is hangning still in the air.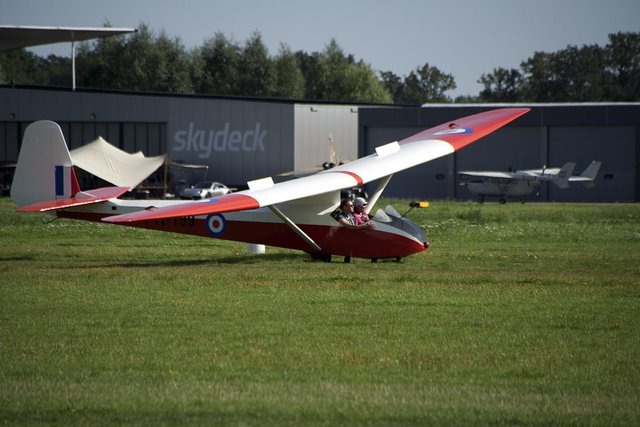 Original format
Touchdown :)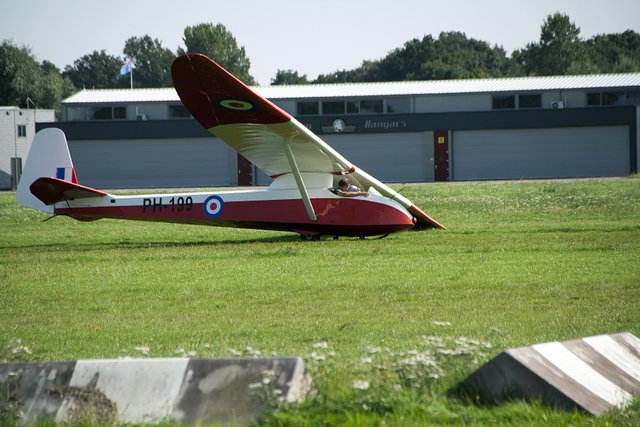 Original format
That's the thing with gliders, because they have nog landing gear other then a frontwheel, when the are landed they turn to one side automaticly.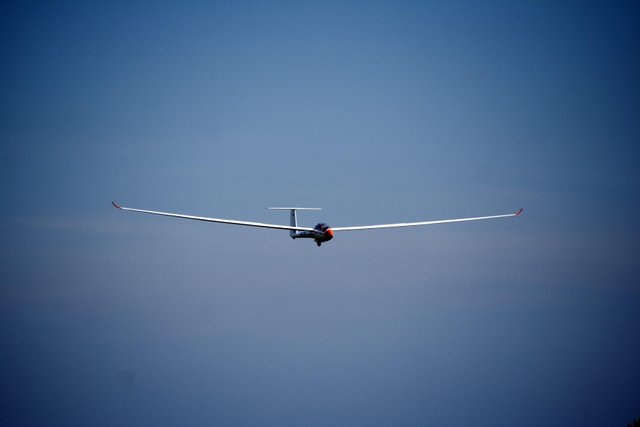 Original format
This is a awesome picture of one of the students preparing for landing..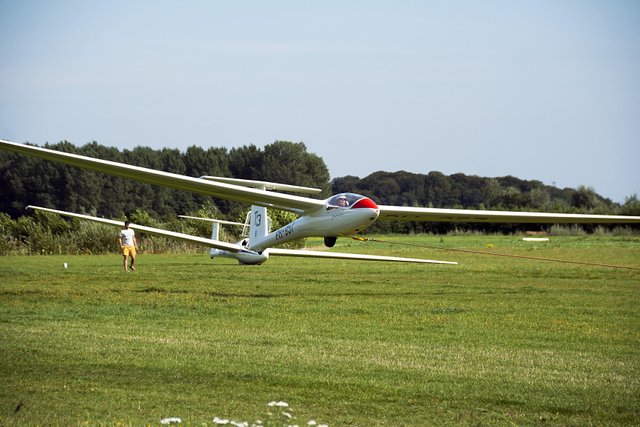 Original format
A take of, in 2 seconds the speed is about 160 km per hour.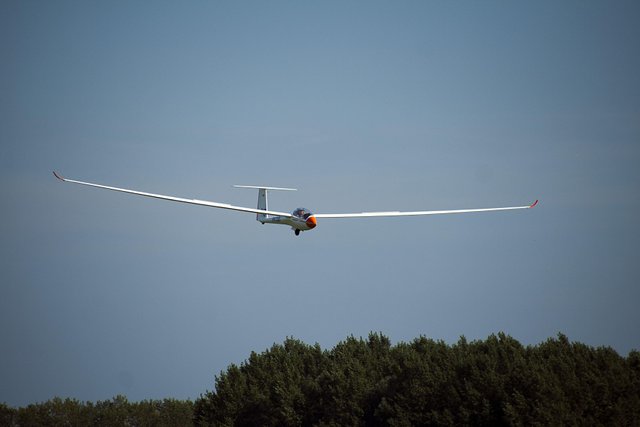 Original format
I always am excited being on a airplane, although I have never flew one myself...It's still a secret dream for me :) Therefore I am so happy for my son that he is in the position to actually follow his dreams ...
Have a great weekend,
Peter
Gear:
Canon EOS 350D
Sigma 18-250mm
Edit:
Photoshop CS6


Unless stated otherwise all photos used in my posts are taken and owned by myself
---
I am with QURATOR, are You?

---
I am using Esteem

---

I fully support @s3rg3 and @exyle, who are witness with their developer group @blockbrothers for the Steem blockchain. If you want to support them, they would appreciate your vote here.


They are the creators of Steemify, THE notification app for your Steemit account for IOS.
---